The touching story behind the 9/11 commercial that only aired once
Budweiser Clydesdales, known for their iconic Clydesdale horses, paid tribute to those who lost their lives in the attacks on the World Trade Center in September 2001 by producing a commercial that only aired once on television. 
The company wanted to honor the victims without benefitting from it financially and aired the episode only once during the Super Bowl XXXVI back in February 2002. 
The horses spent a month and a half training for the scenes and producers needed permission from Congress and the advertising community, as well as New York Mayor Rudy Guiliani, to film and air their moving tribute.
The one-minute commercial shows the Clydesdale horses being prepared for the journey to New York. Eight Clydesdale can be seen pulling a wagon through the streets before coming to a halt in a field with the Manhattan skyline sprawling out ahead of them.
The skyline seems bare without the Twin Towers, and the eight horses kneel in unison and bow their heads respectively. It was a scene that delivered goosebumps and the fact that Budweiser Clydesdale didn't want to profit from the commercial made it even more special. 
Netizens showed their support on social media and thanked the company for their contribution. On the 10th anniversary of the September attacks, the company released an updated version to raise awareness for a fundraising campaign aimed to assist the National September 11 Memorial Museum.
But before we share their moving tribute with you, have you seen Alan Jackson's tribute to the victims of 9/11?
He wrote the song in the weeks following the devastating attacks. Jackson drew inspiration from the stories he had heard from the survivors and family members of those who lost their lives. 
He explained that the "song came out of nowhere in the middle of the night," and that he scribbled it down immediately so he wouldn't forget.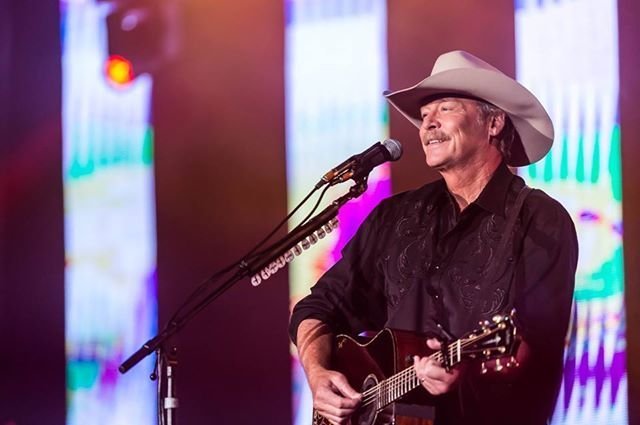 The song was titled "Where Were You (When the World Stopped Turning)" and Jackson first performed it at the CMA Awards one month after the attack. 
Here are both videos, which one do you like most?
1. BUDWEISER CLYDESDALE TRIBUTE
2. ALAN JACKSON TRIBUTE