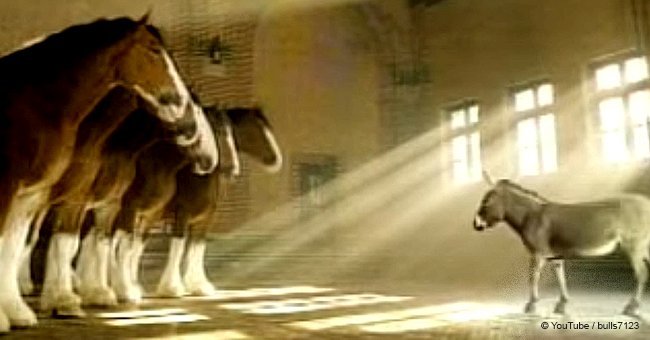 Tiny donkey who wants to be a Clydesdale pleads his case in the funniest way

A hilarious commercial tells the story of a donkey who persevered to achieve his dream of becoming one of Budweiser's Clydesdale horses.
In the commercial, posted to YouTube channel bulls7123, a donkey is seen watching as the legendary Clydesdale horses. He narrates that it has been his life-long dream to become one of them.
"Since I was born, I dreamed of being a Budweiser Clydesdale," a man's voice narrates. "Only problem is, I was born a donkey."
The donkey does all it takes to realize that dream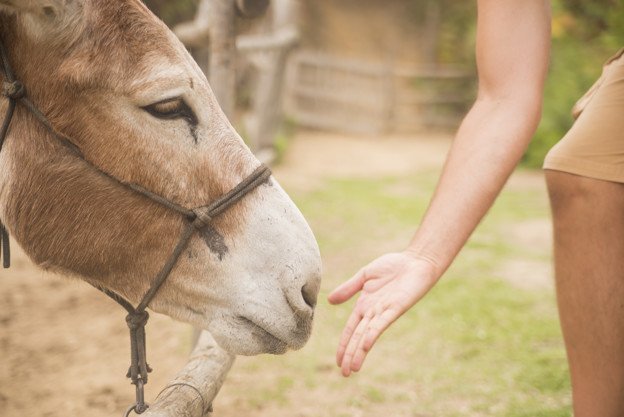 Source: Freepik
Follow us on Twitter @amomama_usa.
"So all my life, I practiced the Clydesdale walk, and the Clydesdale pull. I even tried hair extensions on my lower legs," says the narrator, as the donkey does these activities in the video.
"And then came my big interview. They look me in the eye and said, 'What made you think you can be a Clydesdale, son?" the narrator continued.
The donkey in the video then let out a long and loud bray.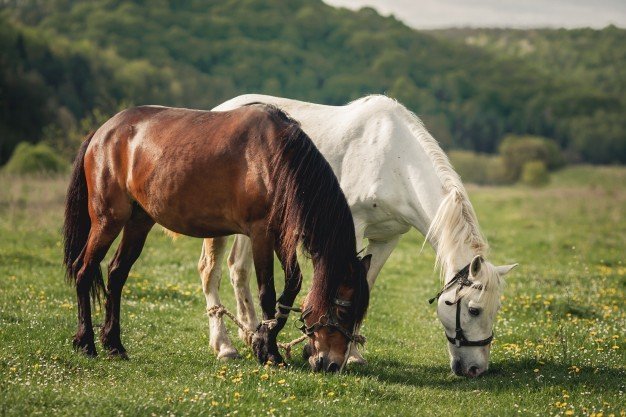 Source: Freepik
The video then cuts into the donkey galloping alongside the Budweiser Clydesdales.
"I must have said something right," the narrator says at the end of the video.
The entertaining commercial has been viewed more than 7.3 million times on YouTube since it was published on January 2, 2007.
Truly heartwarming, the commercial touched many viewers.
"I'm not crying [expletive]!!!" commented Roo Macropod.
Yvonne Williams wrote: "That is so cute and funny. Absolutely adorable. Love those Clydesdales. And the donkey, too, can't forget him.
"Absolutely hilarious! Can't get enough of these great commercials," commented Barbara Phear.
Terri Pierce was also impressed, writing, "Absolutely one of my favorite Budweiser commercials now."
Budweiser, an American-style pale lager produced by Anheuser-Busch, is one of the largest selling beers in the United States. Introduced in 1876, the brand is available in over 80 markets worldwide.
Please fill in your e-mail so we can share with you our top stories!