Bold raccoon mother uses a stone to tap on a glass door to ask for food
A Sarasota raccoon asking for food by hitting a glass door with stones has become an international sensation.
Since the creature's daily ritual was recorded and shared on social media in 2015, Susie Chinn's video has attracted more than 8 million views, and dozens of reporters are trying to get a story.
"Rocksy" initially began to eat the food of Chinn's cats directly from their basins a year before she had recorded this video.
But with a litter of four little raccoons depending on her, Rocksy became more unashamed and started banging on Chinn's door to practically ask her to refill her pet's food pots.
Chinn, being an animal lover and a volunteer at Wildlife Inc. on Anna Maria Island, was happy to please her hairy friend. Read more on our Twitter account @amomama_usa
"This has been going on for a while now, sometimes it gets so strong that I can barely hear myself think," Susie told the Herald Tribune.
"Humans are occupying all their land, animals have nowhere to go, we need to live in harmony with them, we have to accept them, smile and let them teach us," said the animalist.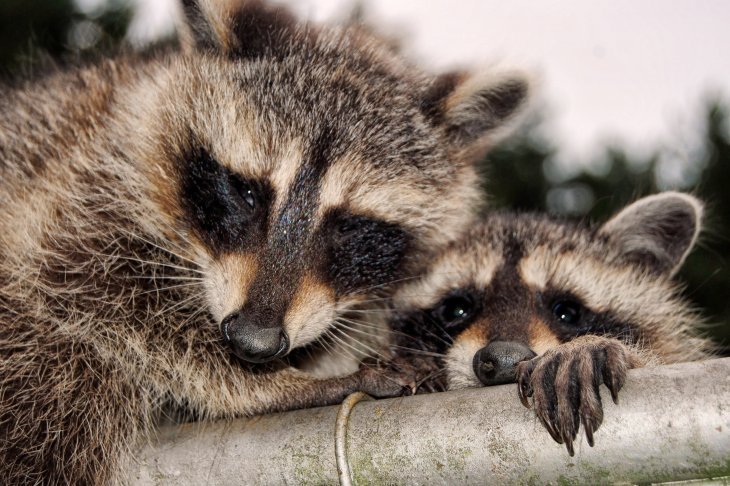 In the clip that Chinn captured, you can see the raccoon holding a rock in its hand, tapping the woman's sliding glass door to get her attention.
"Someone is knocking on the door, who could it be?" Chinn is heard saying "Will it be Rocksy? Is the bowl of cat food empty again?"
Speaking to Inside Edition, Susie explained that Rocksy "brings her friends and they sit there, eating all the cat food"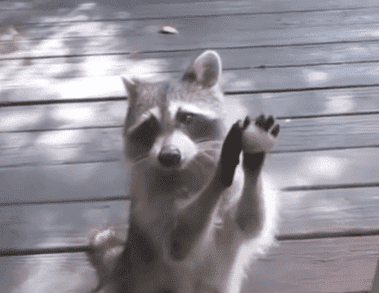 ."I love her, she's very funny, she does it all the time, she's also very good at this," Susie said in the video.
"I want people to learn about animals, respect them and love them ... We need to share our land with our wildlife and try to be nicer," she said.
This cute animal reminded us when a veterinarian rescued a wild horse that couldn't even stand due to a chain it had wrapped around its legs.
The veterinarian had to gain the horse trust to show that he is here to help him and that he didn't want to cause any harm to the animal.