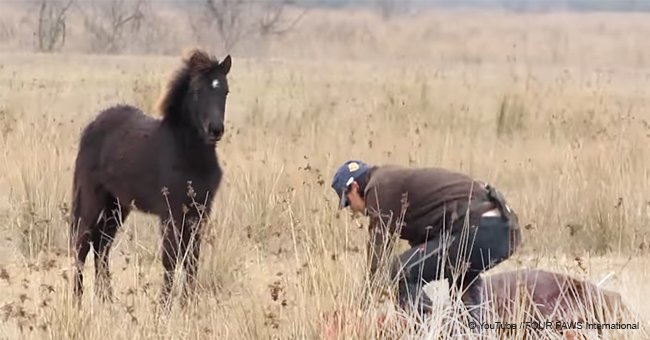 Man saves wild horse with chained legs then animal says incredible 'thank you' to savior

Veterinarian Ovidiu Rosu found himself on the receiving end of a sweet gesture of gratitude from an animal after helping a wild horse with chained legs.
A video posted to YouTube shows a horse rubbing his nose against Rosu's moments after the veterinarian removed metal chains preventing another horse from moving.
The veterinarian with Four Paws International quickly rose to action when he came across a wild horse who could not move because of the mental chains tied to his legs.
Before he could help, Rosu had to gain the suffering horse's trust. The animal, distrusting humans, tried to run away after seeing the approaching veterinarian.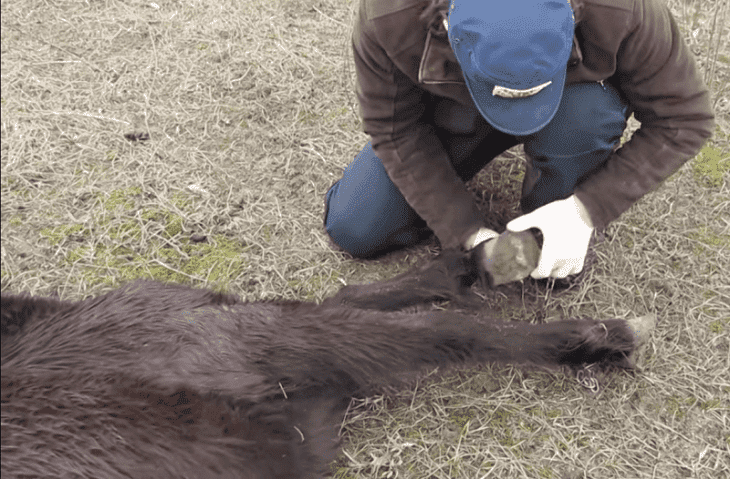 Source: YouTube/Four Paws International
Follow us on our Twitter account @amomama_usa to learn more and scroll down to watch the video.
Rosu approached the horse slowly and non-menacingly to show that he is here to help him and that he didn't want to cause any harm to the animal.
The horse eventually stopped struggling against the chains and allowed Rosu to do the work. The veterinarian cut off the chains tying the horse's front legs up.
SWEET REWARD
Another horse saw what Rosu did. When Rosu had successfully freed the chained-up horse, the other horse in his herd approached him and touched his nose to Rosu's in sheer gratitude.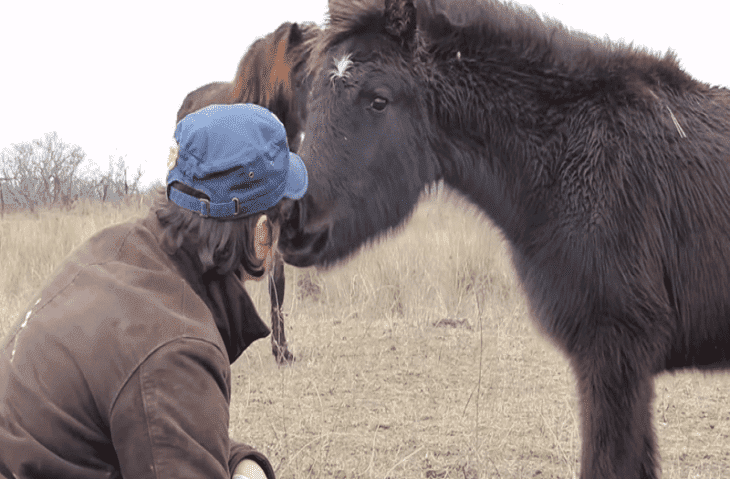 Source: YouTube/Four Paws International
Rosu did not expect such a gentle gesture but he was overwhelmed with joy. His colleague captured the sweet moment on video.
The clip, posted by Four Paws International on February 17, 2016, has been viewed more than 10 million times as of September 2018.
For many years, Four Paws International has been helping the wild horses of Danube Delta in Romania . They prevented the method of killing the wild horses to control the population and instead, provided contraceptives for the mares to reduce the birth rates.
Over the years, Four Paws International have vaccinated many mares and also helped to free chained-up horses.
Using metal chains to tie around horses' legs to prevent them from running away is a common practice in Romania. These metal chains often cause deep cuts on their legs.
Please fill in your e-mail so we can share with you our top stories!