Woman doesn't want her hair dyed, but stylist goes against her wishes and leaves her unrecognizable
Pat Thomas preferred to keep her gray hairs, but stylist Christopher Hopkins went against her wishes and worked his magic fingers to make her look like an entirely different person.
Thomas spent years with the same gray hair. As her 65th birthday quickly approached in 2016, she decided to make an appointment with The Makeover Guy, Christopher Hopkins.
The senior woman knew that Hopkins could turn her gray hair into a stylish hairdo.
Along with her sister, Thomas drove Manitoba, Canada to Minneapolis for a makeover.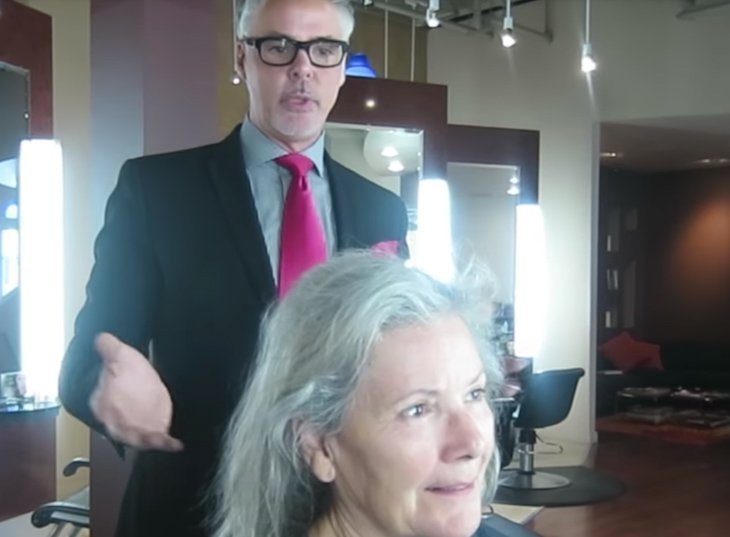 Follow us on our Twitter account @amomama_usa to learn more and scroll down to take a peek at her incredible new look in the video below.
According to Thomas, though she was excited to have a new hairstyle, it was mainly a gift for her husband.
"I'm turning 65 this year, and this is a gift for my husband. He said, 'Honey, you're already beautiful, you don't have to do this.' And I said, 'Yes I do,'" she told the camera.
Thomas was up for almost anything. The only thing she was against was dying her hair.
Hopkins was astounded because he was expecting a dye job to be a natural step in the process.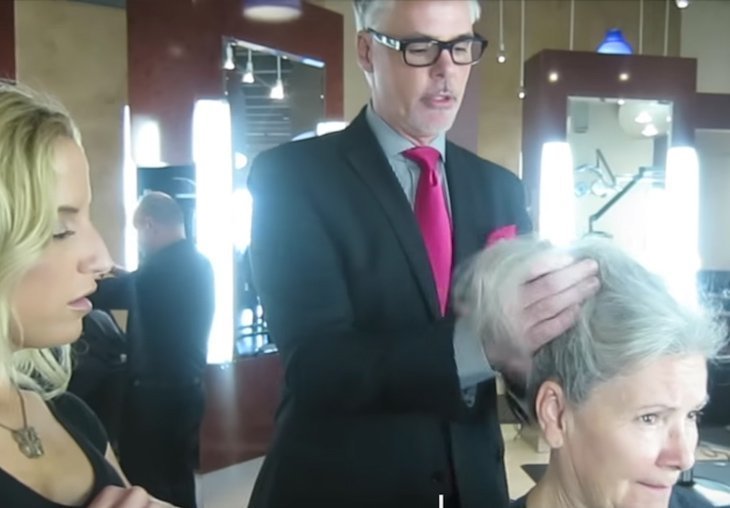 The stylist didn't attempt to convince her literally. He just put a brunette wig on top of Thomas's head, showing her how a different color could bring out her features better than the gray color she currently had.
Though Thomas was hesitant, she agreed to hair dye. However, going brunette wasn't going to happen. Instead, Hopkins opted for a fun platinum blonde color.
After the makeover, Thomas let out an excited yelp when Hopkins whipped around the chair and showed her new hairdo. It was more beautiful than she could have ever imagined.
"I don't know who this person is, but I like it!" Thomas said. "Why didn't I do this sooner? Her beauty is now revealed!"