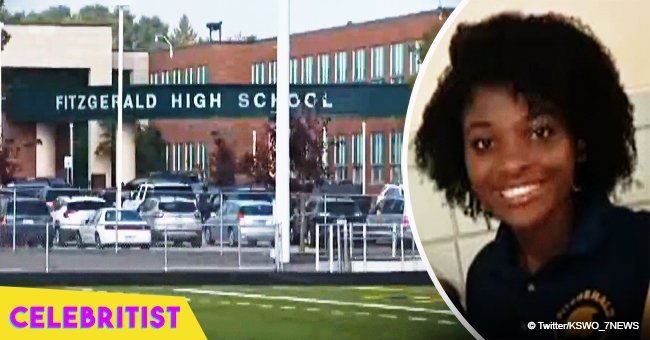 Straight A student stabbed to death by classmate after alleged dispute over a boy
A love triangle that drove a wedge between two straight A female students has led to the murder of one of them after the other stabbed her to death.
16-year-old Danyna Gibson of Fitzgerald High School in Warren, Michigan was stabbed to death by her classmate and former friend. The reason was reportedly a boy they were both dating.
THE STABBING
The incident happened on Wednesday at 8:30 am while classes were going on. Orion Taylor, one of the classmates said there was a nasty disturbance at the back of the classroom that interrupted their economics class. Before he knew it, he saw Gibson being stabbed with a steak knife though he believed she had already been previously stabbed seeing the presence of a trail of blood at the back of the classroom.
Seconds later, the teacher intervened and prevented the 17-year-old student who stabbed Gibson from doing more harm. Taylor said the teacher successfully got the knife out of the girl's hand and possibly saved lives.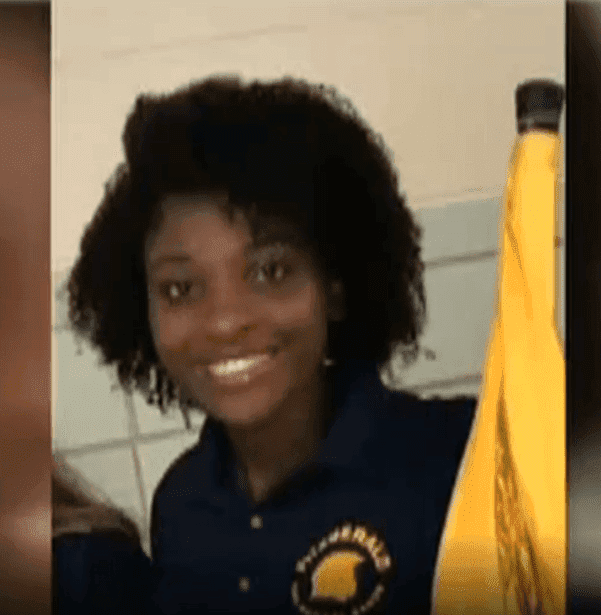 Source: WDIV
THE AFTERMATH
A school resource officer who heard screams rushed to the classroom and performed CPR on Gibson. When paramedics arrived, she was taken to St. John Macomb-Oakland Hospital in Warren where she was pronounced dead at 9.24 am.
The suspect whose name was not released remained at the scene and was escorted to the principal's office after the incident. The knife she used to stab Gibson was also recovered. Police believe she brought the knife from home. The school has no metal detectors.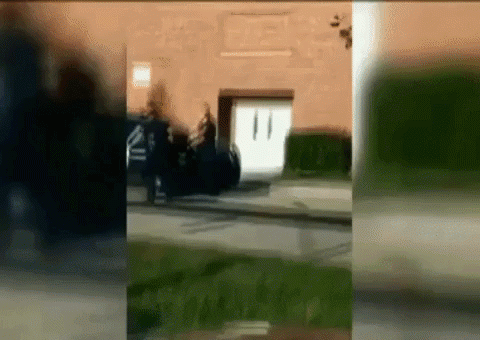 Source: WDIV
THE INITIAL FINDINGS OF THE POLICE
Warren Police Commissioner Bill Dwyer confirmed in a press conference later that Gibson was stabbed twice.
"Truly a tragedy on both sides – the suspect and the victim," he said and added, "Two lives ruined."
He also confirmed the victim and suspect knew each other and a male student they both knew is suspected to be the reason for the crime. The male student, about 16 or 17 years old is currently cooperating with the investigation.
Dwyer described both parties as straight A students who've never been involved in trouble in the past. He also said Gibson was an outgoing student who was a member of the school's cross country team, robotics club, color guard, marching band, National Honor's Society, student council and an organization called "A Generation of Promise."
THE PRELIMINARY INVESTIGATION
Dwyer reported that the suspect was currently in the custody of the Warren Police Department for questioning.
"She did make some admissions," he said but did not explain further. Instead, he said, "We will be asking for a murder warrant."
Investigators are currently reviewing the victim and suspect's text message exchanges as well as social media posts in order to find clues. Dwyer said there was no information available to suggest the murder was planned.
THE SCHOOL'S RESPONSE
A vigil was held the day after as Fitzgerald High School released the statement below on Facebook:
"Our hearts are broken that we lost a student and member of our Fitzgerald Community today. We at Fitzgerald, are a family, and this is a time to reach out to each other. Fitzgerald High School will be closed on Thursday, Sept. 13. Mental health support staff will be available at the high school from 8 a.m. to 2 p.m. for any student, parent or staff member who needs assistance. We know that losing a fellow student is difficult and we encourage you to reach out if you need support.
"We will be hosting a vigil to remember and honor the life of Danyna Gibson at 1 p.m. on the high school football field. Our Fitzgerald Community is#FitzNation strong and it's important that we come together and support each other. Our thoughts and prayers continue to be with Danyna's family, friends and classmates during this difficult time."
THE VICTIM'S FAMILY'S RESPONSE
Gibson's father, Preston Gibson was shocked when he learned of his daughter's death.
"My baby, she had all A's, she ran track and she was very pretty," he said.
He was present at the vigil and reportedly wants justice for her.
THE SUSPECT'S FATE
The 17-year-old who stabbed Gibson will be charged with murder with an arraignment set on Friday.
THE VIGIL
A vigil was held on Thursday to pay tribute to Gibson. It drew more than 200 students and teachers to Fitzgerald high school's football field where they all stood in a circle under the drizzling rain. At the center were a bouquet of sunflowers, Gibson's navy and yellow color guard flags and two pink balloons displaying her age. Several of Gibson's friends and classmates spoke over a microphone about her kindness, compassion, intelligence, the bright future she would have had and how much she was loved. Gibson's father who was also there thanked everyone as he realized so many loved his daughter.
"Who knew there could be so much love for one person ...
"If Danyna could be here to see this right now, she'd have said 'Man, this is amazing.'"
A quick google search on school shooting will reveal a host of stories featuring this. According to the National Center for Education Statistics, a total of 47 student, staff and non-student school-associated violent deaths have occurred in a year between July 1, 2014 to June 30, 2015. This includes 28 homicides, 17 suicides, and two deaths resulting from the intervention of law enforcement. With the sharp increase of school shootings in the past year, it's expected that statistics between 2017 and 2018 will rise. This has also prompted schools to be more equipped and prepared in the event of a school shooting. 92% of public schools reportedly have a school shooting plan in place.
Please fill in your e-mail so we can share with you our top stories!