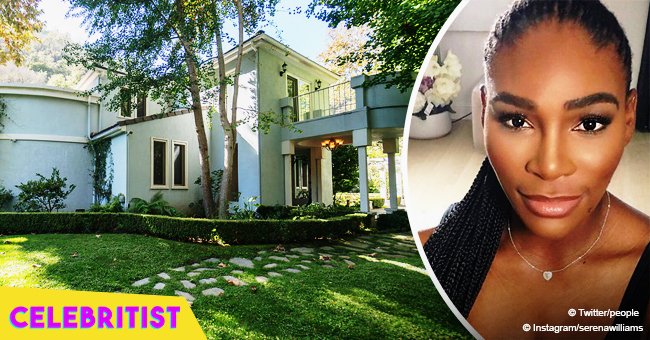 Serena Williams cuts price of luxurious Bel-Air mansion to $10M after U.S. Open loss

Serena Williams slashed the price of her luxurious Bel-Air property to less than $10 million after her US Open loss.
After listing her home on October 2017 just a month after welcoming her first daughter Alexis Olympia Ohanian Jr for almost $12 million, she decided to cut the price in order to attract more buyers.
Marrying Alexis Ohanian Sr in November 2017, they moved to another location in order to start a new family life. She has recently been the center of attention after her controversial loss at the US Open when she was given a game penalty which resulted in a loss to first-time Grand Slam champion Naomi Osaka, who is only 20-years-old.
Her 6-bedroom and 7-bathroom Los Angeles home which she purchased in 2006 for $6.6 million is now worth almost double its original price. Although she had to lower the asking price, she is still definitely set to earn a lot more from this investment, thus still putting her in a winning position with the money she's set to receive.
Serena's US Open Women's Final loss comes after she called the chair umpire a "thief" for stealing a point from her, which then resulted in her loss. She previously got a penalty due to her racket breaking, and then for alleged illegal coaching, when the umpire caught her coach giving her hand signals.
Ultimately, she lost the match when she was accused of verbally abusing the umpire. She repeatedly demanded an apology from him, after he "stole a point".
"I don't cheat to win, I'd rather lose. I'm just letting you know."
Now, Williams is taking time off tennis to focus on spending time with her child Olympia, especially since she was slammed with a $17,000 fine for what had transpired during the finals match.
Please fill in your e-mail so we can share with you our top stories!