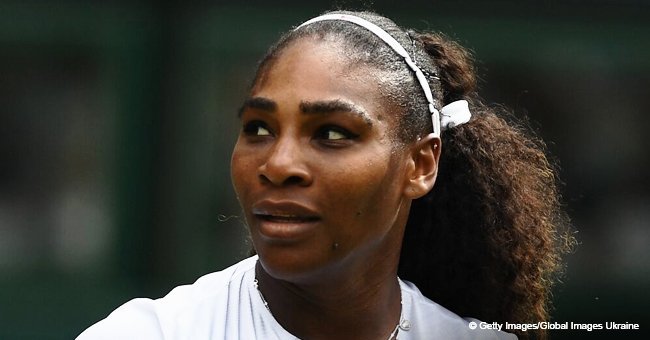 Serena Williams calls chair umpire 'thief' in outburst during US Open final

Serena Williams called the chair umpire a "thief" after she lost the U.S. Open Women's Final against 20-year-old Naomi Osaka.
This year's U.S. Open Women's Final was filled with controversy after Serena Williams received a game penalty for verbal abuse against the chair umpire. She was given a violation for illegal coaching from her player box during the first set. However, Williams was firm in saying that she did not cheat.
"I don't cheat to win, I'd rather lose. I'm just letting you know."
After receiving a game penalty for court violation, she then told the chair, Carlos Ramos, that he would never be on another court of hers as long as he lives.
"You will never, ever, ever be on another court of mine as long as you live. You are the liar. When are you going to give me my apology? You owe me an apology. Say it. Say you're sorry. … And you stole a point from me. You're a thief, too!"
Once the match ended and Serena ultimately lost to Naomi Osaka, she did not shake the umpire's hand, and she continued to demand an apology while the crowd supported her with boos.
However, she ended up addressing the crowd saying that Osaka did play well, and asked them to stop booing as they were going to get through everything and be positive about it.
"Well, I don't want to be rude, I don't want to do questions. [Osaka] played well, this is her first Grand Slam. I know you guys were here rooting. Let's make this the best moment we can. Let's not boo anymore. We're gonna get through this and we're gonna be positive. No more booing!"
What was supposed to be a triumphant victory for Naomi ended up being a bittersweet one for her, knowing that everyone was cheering against her, hoping Serena would win her first championship after giving birth to her child Alexis Olympia Ohanian Jr.
Fighting back tears during her acceptance speech, the 20-year-old said:
"I know that everybody was cheering for her. I'm sorry it had to end like this. I just want to say thank you for watching the match."
Ahead of last Saturday's match, Osaka was seeded 20th while Williams entered ranked 17th.
Please fill in your e-mail so we can share with you our top stories!