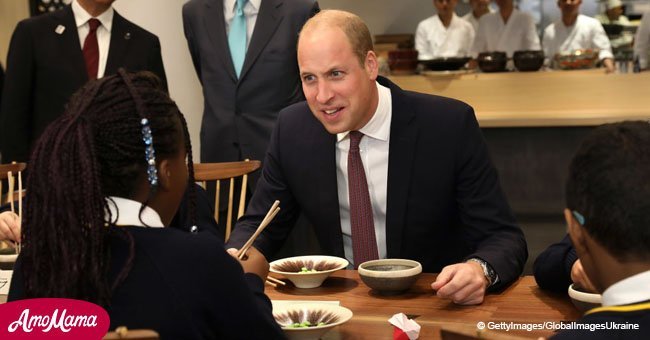 Prince William's almost embarrassing blunder caught on camera

Prince William had an atypical slip up at the opening of a Japanese cultural centre in London. He mixed up two sometimes confused races.
William was about to start eating some food with the kids in attendance. As he sat, he made conversation with the young children.
The 36-year-old royal was responsible for attending the official opening of Japan House London.
Follow us on Twitter for more @amomama_usa.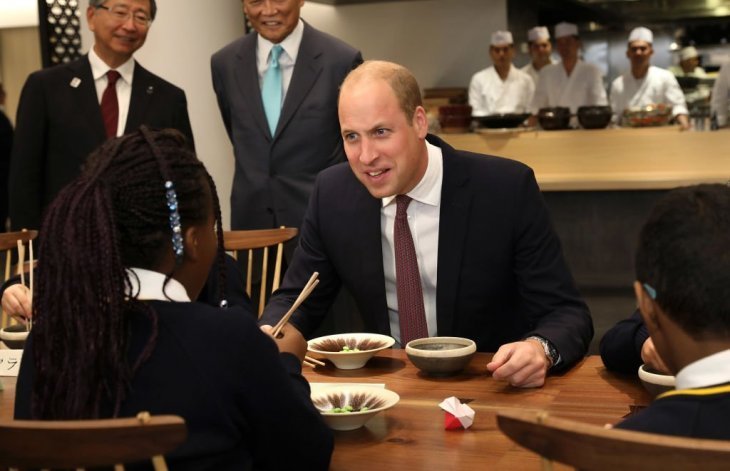 Source: Getty Images
The Japanese prime minister was present among other officials. They all witnessed the prince make the potentially offensive blunder. The video of the incident is found below.
William asked:
"Have you guys had much Chinese food - sorry Japanese food."
Luckily, no one seemed the pay the rare faux pas any mind. And William continued on asking the kids if they like sushi. "It's delicious," he said. "It really is yummy."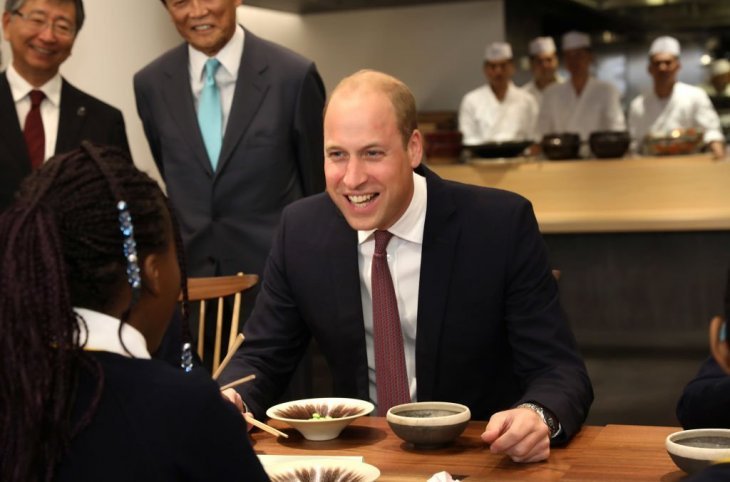 Source: Getty Images
William had already been treated to some Japanese sake at 11 a.m. The Japanese chef Akira revealed some tuna and sea urchin combo in a truffle cream sauce to shitake mushroom tempura, all within a Bento Box.
William allowed himself a taste of a salmon sashimi.
"Thank you very much. My wife and I love sushi. We might have to come down here for lunch when no one else is in." He added, "You must get a lot of Japanese visitors here. So do lots of people come in and ask for a burger? That's what usually happens, doesn't it?"
The royal also conversed with the exhibition designers, Haruna Yamada and Hirokazu Koboyashi, about the similarity in how they met to the prince and his wife, Middleton.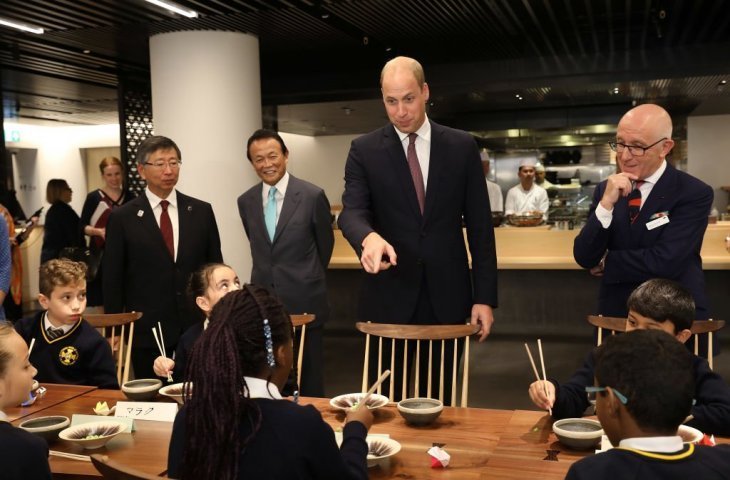 Source: Getty Images
The pair met in college. "Like myself and my wife!" William said enthusiastically. Since he was speaking to designers, he added: "My wife is the artistic one of the couple, not me, unfortunately."
He next sat down with the local elementary students. One expressed that they were a bit tired, to which William responded, "You're tired are you?"
Another boy asked the prince if he was tired also. Wiliam answered: "Yes I am quite tired too. Has it been a long day for you too? Have you been enjoying your chopsticks?"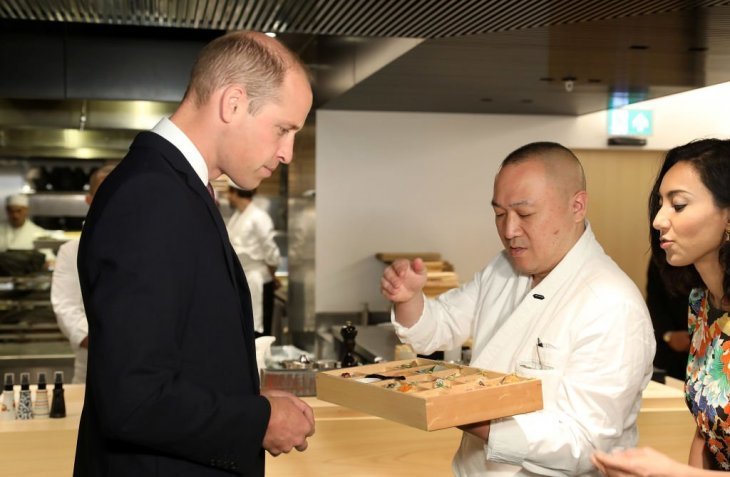 Source: Getty Images
The boy bluntly replied, "No."
Williams lightheartedly told him, "They are quite tricky I know."
He then said to a young girl that she was very good with her chopsticks. The well-coached girl said, "Thank you, Your Royal Highness."
A humble Williams noticed, "You've been briefed very well." He moved back to the food saying, "The beans are quite tricky, they're quite slippery."
The event took place close to the Kensington Palace. William was there to inform about cultural, economic, and social links between Japan and the U.K.
The prince also recently announced a planned trip to Africa at the end of September. There he will be visiting Kenya, Namibia, and Tanzania.
The task will be under his new role as the patron of the Royal African Society, which the royal took over from Queen Elizabeth II just last year.
Like his London visit, Wiliam's wife Middleton, 36, is unlikely to join him as she is on maternity leave at this point. The specific dates for the tour have not yet been confirmed.
Please fill in your e-mail so we can share with you our top stories!