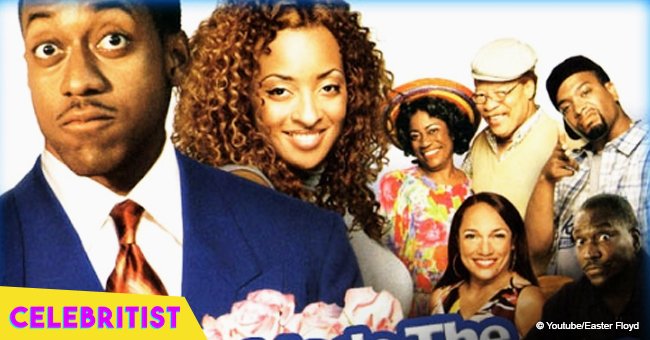 Remember Ashley Jenkins from 'Who Made the Potatoe Salad?' Here is how she looks now

Jennia Fredrique, best known as Ashley Jenkins on "Who Made the Potatoe Salad?" took to Instagram to share a photo of her family at the Moondance Film Festival.
In the picture, Jennia appeared wearing a black gown that was tight on the upper part but loose at the bottom. Apart from that, she put on a black belt that was cinched in around her waist.
Another striking aspect of the post was her beautiful hair that was styled in dreadlocks. The image also showed Genis, the young actor known for his role in "Empire." He was wearing a grey suit that made him look very elegant.
The actress' husband and 15-year-old daughter were also posing with her. The girl chose a white shirt covered by a purple coat while the man, Sol, put on a black suit.
In the caption, Jennia revealed that she and her family were at the Moondance Film Festival held at the Los Angeles Theater. "Our baby girl won best Screenplay!!!! It was a magical night with so much talent!" added Jennia.
HER SON'S CAREER
Even though Genis is very young, he is part of TV history after shooting one of the most notorious scenes in "Empire." Lucius, who is played by Terrence Howard, outraged that his young son, Jamal (played by Genis), might be gay, he dumped him in a garbage can.
For that reason, it is fair to say that Jennia knows how to handle, guide, and prepare a child for the entertainment business, so she shared a couple of tips with Madame Noire.
HER ADVICE
One of the things she said was that parents should listen to their children as they have their own opinions and they might not like the things that their parents would like them to do.
Jennia added that children need to be encouraged to love the craft. Doing anything from school or in-house plays to writing stories is essential for their development into arts.
She confessed that Genis gets exposed to actors who do outstanding performances as a way for him to recognize and copy what he should do.
Finally, Jennia said that parents should encourage their children to think outside the box, to dream, and to try to fulfill those goals.
Please fill in your e-mail so we can share with you our top stories!