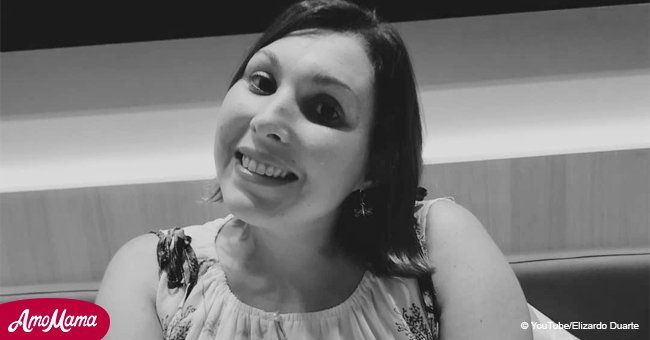 Famous IVF blogger dies after giving birth to a baby boy
A popular blogger who documented her IVF journey has passed away during an emergency c-section at 38 weeks of pregnancy.
Vanessa Fernandez Arango drew her last breath on September 2, 2018, at the age of 30 in Bilbao, Spain, and she was considered to be an inspiration to many women.
The news of her passing was shared by her husband, Jonathan Garcia Arango, who posted a photo of his wife on her Instagram account, letting everyone know of the tragedy.
According to Jonathan, Vanessa was eating breakfast in great discomfort; she was in pain and fainted in the blink of an eye. Follow us on our Twitter account @amomama_usa to learn more.
She was transported to the nearest hospital, where doctors performed an emergency c-section. Unfortunately, Vanessa went into cardiac arrest and doctors couldn't bring her back.
THE BABY WAS BORN HEALTHY
The baby, a boy named Alvaro, survived the ordeal and is currently recovering at the hospital. But while Jonathan is mourning, he is determined to keep his wife's mission to inspire women in the same situation alive.
Since then, Jonathan has been posting pictures on his wife's account in order to continue to share the journey that Vanessa worked so hard on.
A JOURNEY OF HOPE
Vanessa started documenting her in-vitro fertilization earlier this year to help other women and because it was a very personal and important experience to her.
She underwent IVF treatment after experiencing complications during her two previous pregnancies, which caused her to lose her fallopian tubes. Vanessa was very excited when she learned that she was pregnant but, unfortunately, she didn't live long enough to see her baby boy.
DIVINE INTERVENTION
It was an unfair and sad ending to a hopeful mother, but sometimes things work out, one way or another. Last year, Ying Shi, a woman from California, gave birth to her daughter after her husband, Hongwei Zhang, crashed the car on the way to the hospital.
Luckily, Dayna Dumont, a nurse that was returning home after a long shift, happened to witness the accident and rushed in to help, keeping both mother and baby alive and well until paramedics arrived. A happy ending to a situation that could have ended badly.
Please fill in your e-mail so we can share with you our top stories!