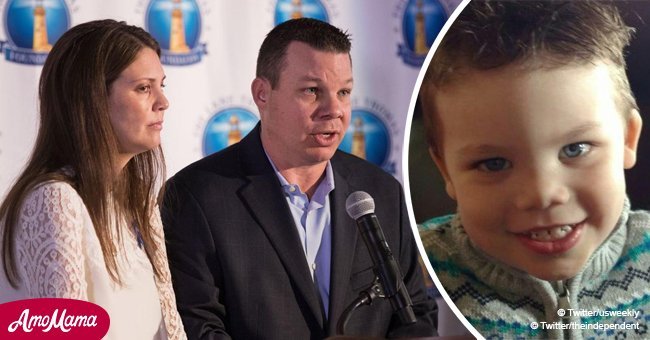 Parents of 2-year-old son killed by alligator at Disney World welcome a new baby
After suffering an unimaginable tragedy following the loss of their son in 2016, Matt and Melissa Graves welcomed their new baby.
According to a report by People, the Nebraska couple's 2-year-old child, Lane Graves, was killed by an alligator at Walt Disney hotel while he was playing along with the Seven Seas Lagoon beach outside Disney's Grand Grand Floridian Resort and Spa.
Now a little over 2 years following the incident the heartbroken parents, who also have a daughter named Ella, announced the birth of their son in a statement to People.
The Graves couple stated, "Although we know the pain of losing Lane will never go away, we feel God has blessed our family with this precious miracle of life. We know Ella and Christian have their brother, Lane, watching over them as their guardian angel."
Follow us on Twitter to learn more.
They also took time to appreciate the love and support they have continued to receive from so many people through the statement. However, they requested everyone to continue to respect their privacy.
When the tragic incident occurred, Lane was playing in the sand near the shoreline of the Disney resort on June 14, 2016. He was then suddenly pulled by an alligator into a lagoon.
Matt immediately dived into the water to save his child but his body was only found 16 hours after the incident. His death was deemed an accident at the time.
During the incident, Matt was also attacked by a second alligator as he unsuccessfully tried to save his little son's life.
The couple started The Lane Thomas Foundation in their son's memory, which works to help cover travel and other non-medical expenses for families with children in need of life-saving organ transplants.
Back in September 2017, Matt stated in a press conference that the family was now focused on doing "good for many families." They wanted to turn their tragedy into a hope and wellness for others in need.
In another story of the similar tragic attack, a four-year-old girl also lost her life after being attacked by a Doberman dog that was recently brought into the family.
Please fill in your e-mail so we can share with you our top stories!