White man calls cops on black family for swimming at luxurious neighborhood pool in viral video
A woman intending to swim with her child in her neighborhood pool alarms a white man who calls the cops on them. The woman believes the white man suspected she wasn't from their neighborhood just because she was black.   
Jasmine Edwards recently shared a video of her encounter with a white man, Adam Bloom, who claimed she didn't belong to their neighborhood and thus, had no right to be swimming in their neighborhood pool that was exclusive to residents.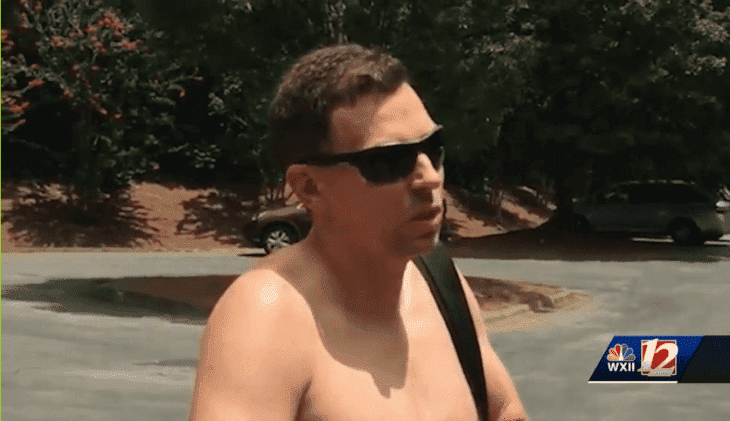 In her Facebook post (which has now been put into private) featuring the video, Edwards wrote, 
"This happened to me and my baby today. What a shame!!"
HOW IT STARTED
Edwards said Bloom called authorities because she was not carrying an ID card with her to prove she was a resident of the neighborhood. Despite her giving him her address, it didn't seem enough. 
In the video, Edwards is speaking to Bloom and the officers who showed up on the scene. She asks, 
"Where does it say that I have to show an ID to use my pool? My own pool,"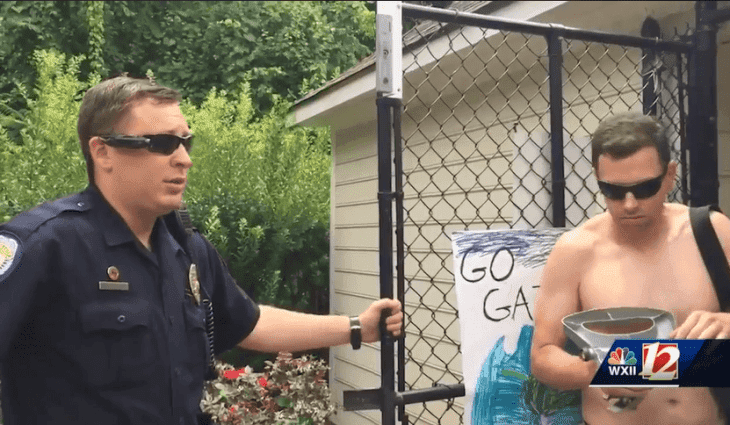 The cops then tried to reason with Bloom who was also there with his children. They told him Edwards didn't need an ID to swim but he still insisted on seeing one. 
WHY BLOOM INSISTS ON IDENTIFICATION ACCORDING TO EDWARDS
Edwards further explained she felt she was singlehandedly picked by Bloom because she was black. 
"I feel this is racial profiling.  I am the only black person here with my son — and he walked all the way to me, to ask for my ID. He asked for my address. I give it to him, and then he came back and said, 'Well, I didn't catch your address correctly. Can you provide an ID to prove the address that you gave to me?' And I said, 'Why do I have to show my ID? Is there an ordinance in the neighborhood?'"
When asked if she had a swim card, Edwards said she had one and the cops told Bloom that should be enough to allow her to swim. But Bloom insisted the card be validated if it works. As Edwards opens the gate with her card, Bloom tells the cops, 
"They kinda make their way around sometimes. But that's good enough for me today."
BLOOM'S RESPONSE TO EDWARD'S RACIST CLAIMS
Following the video's release, Bloom's lawyer, John Vermitsky defended his client's actions saying he randomly asks residents their IDS a couple of times a week as the pool chairman of the Glenridge Homeowners Association, the neighborhood where he and Edwards live. He also claimed Bloom was only acting on behalf of someone else who actually complained about Edwards. According to his lawyer, John Vermitsky,
"He had a pool member come to him and say 'this person doesn't appear to be a pool member' and asked to check their credentials, as he's required to do so. [Edwards] became loud and confrontational, and he wanted to make sure that the situation was handled properly."
HOW THE INCIDENT AFFECTED BLOOM LATER
Bloom has since resigned from his position as pool chairman of their community.  He also insists his actions were in no way racially motivated. Since the incident, he's been receiving random phone calls and death threats prompting him to issue an apology to Edwards and express his regret. 
"I don't think I was necessarily being too strict. I think I could have handled it differently and better and being more empathetic to how she may have felt from our interaction. For that, I sincerely apologize. If I in any way made her feel uncomfortable, unwanted, or unwelcomed, especially with her child there, I want to offer my sincerest apology for that. I welcome her in the future to the pool."
It's also been reported that Bloom lost his job at Sonoco Products.
EDWARDS' RESPONSE TO BLOOM'S APOLOGY
Following Bloom's apology, Edwards issued a statement saying she wasn't planning to press charges and that she was willing to work with the Glenridge Homeowner's Association to make sure that kind of unnecessary incident never happens again.
POOL PATROL PAULA
A similar incident occurred in South Carolina but this time the victim pressed charges. In June, Stephanie Sebby-Strempel was charged with assault and battery after confronting and striking a black teen in a community pool.  The video of the incident showed Strempel calling the teen and his friends "punks" and using "racial slurs" while asking them to leave the pool.
Her verbal abuse turned for the worse when she followed the 15-year-old teen and hit him in the face twice while telling him to get out. The woman now dubbed "Pool Patrol Paula" also ended up wounding a police officer upon resisting arrest following the incident.