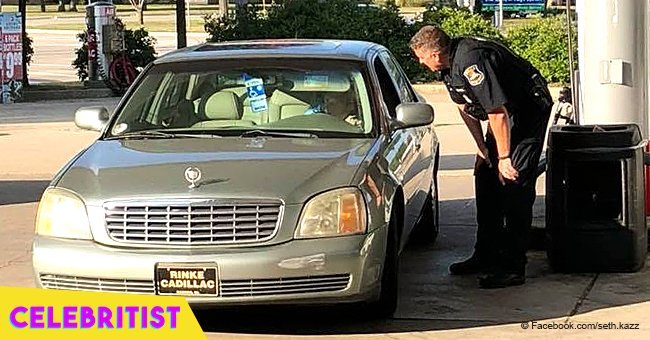 Police officer's simple act of kindness at petrol station goes viral

One police officer's act of kindness towards a senior woman has been applauded by internet users around the world. His good deed was shared by a witness, along with an uplifting word for every police officer.
Petrol station manager Seth Kazz took to Facebook to share the touching scene he witnessed between Officer Todd Bing and 75-year-old Delores Marotta.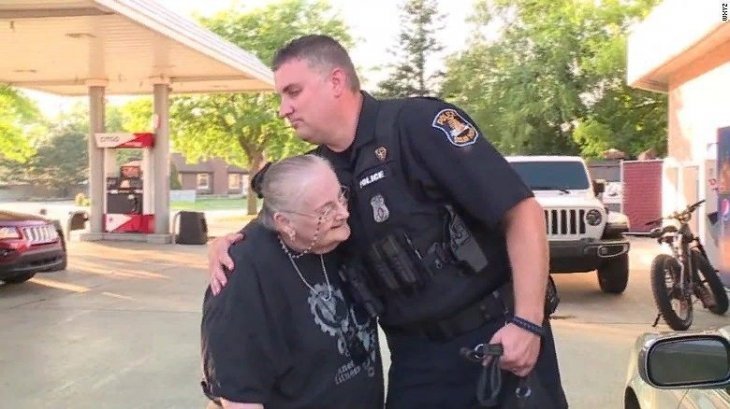 Facebook/Seth Kazz
Kazz said Marotta had come into Citgo petrol station in Michigan, looking to buy $3 worth of gas. In line behind her was Bing, who overheard the senior lady making her request.
Bing was not only moved by the amount of petrol this woman wanted to buy; he also saw her struggling to walk as she held on to a cane. The officer then went outside and told Marotta to sit in the car. He offered to pump the petrol for her.
In the process of talking to her, Bing discovered that Marotta was a struggling widow who has been struggling to get by since her husband died. She had no other money asides the $3 she had just used to buy petrol.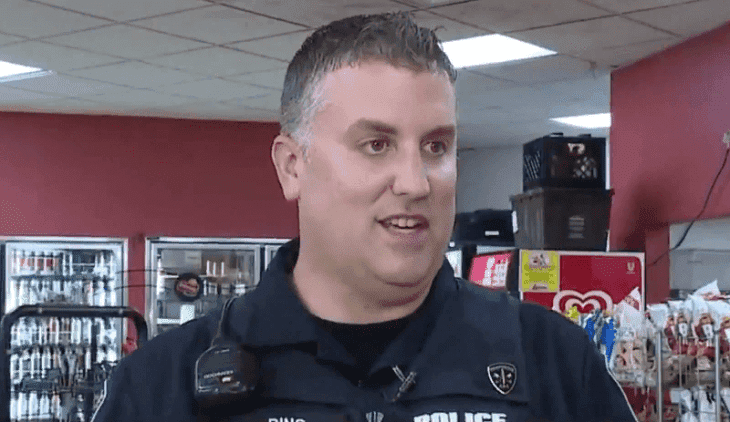 Facebook/Seth Kazz
It was then that Bing did something that caused Kazz to have a rethink about police officers in general. Kazz wrote:
"He told her to hang tight- came inside and put her another $20 out of his pocket."
The station attendant continued:
"Nowadays there's so much negativity towards police officers. No one respects them. We hear all the complaints and "bad" stories. I'm not saying every officer is perfect, I'm sure some are at fault at times. We all make mistakes- but we should all respect, appreciate, and thank them for what they do."
Kazz's post, uploaded on August 31, has since gone viral with 50,000 reactions and has been shared 23,000 times. It inspired comments from people around the world praising the selflessness and courage of police officers.
"Thanks to all our first responders, our guardian angels, the men and women stepping up each and every day to keep our families safe and secure," wrote one Facebook user.
The heart-warming story has been covered by CNN, radio station, WWJ, and a host of other media outfits. A GoFundMe account was also set up for Marotta and as at this time, has raised $27,148 surpassing its initial $5,000 goal.
A COP GETS DOWN TO A LITTLE BOY'S LEVEL
In another viral act of kindness by a police officer, Precious Cornner-Jones was on duty at a school rally in Indianapolis when she noticed an upset little boy.
The youngster lay on the floor to express his mood, and while everyone else, including the boy's mother, looked on, Cornner-Jones laid right down beside him. She succeeded in calming the boy and told ABC News:
"It wasn't a cop moment. It was a mother moment."
Please fill in your e-mail so we can share with you our top stories!