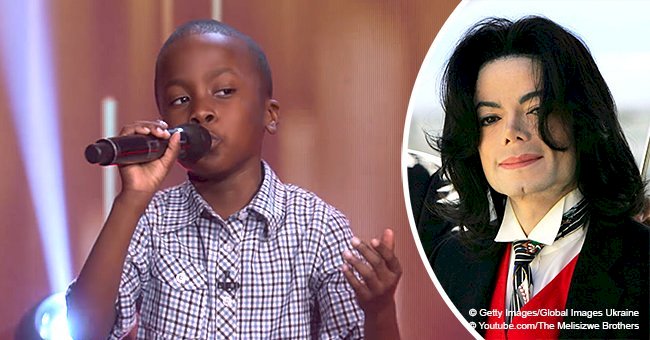 Meet the little boy sounds like Michael Jackson while performing one of his hit songs

A young boy's performance of Michael Jackson's "I'll Be There" left internet users stunned at how much he sounded like the late legend. Zacary Melisizwe accomplished the feat with the closest collaborators anyone could ask for.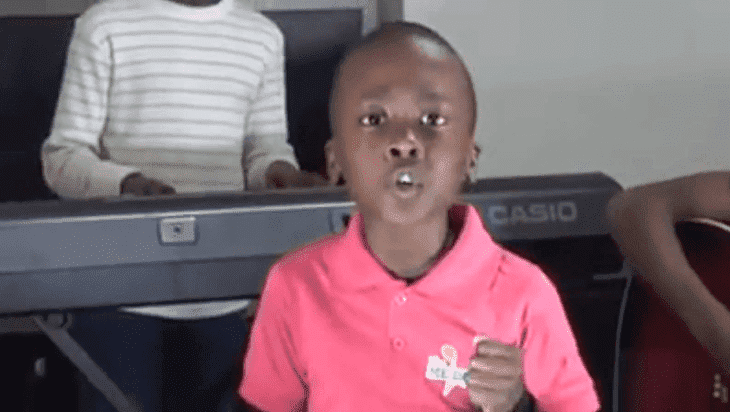 YouTube/Annette Patterson
In a video posted to YouTube in 2016, Zacary stood in what appeared to be a living room as he belted out the famous lyrics in a voice that could easily pass for Michael Jackson's. Zacary had help though because flanking him on both sides were older brothers, Seth and Marc.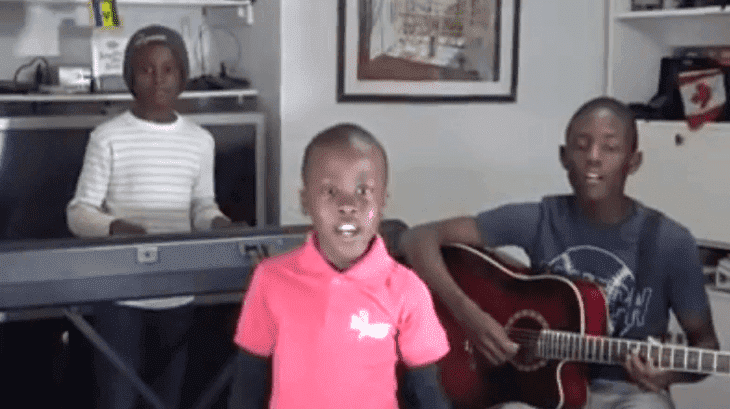 YouTube/Annette Patterson
Seth played the keyboard, while Marc dazzled with the guitar. Both brothers also joined Zacary with the lyrics every once in a while.
In no time, the Melisizwe brothers from Edmonton, Canada went viral and garnered fans from across the world. They caught the attention of various media outfits and were eventually invited to "The Ellen Show."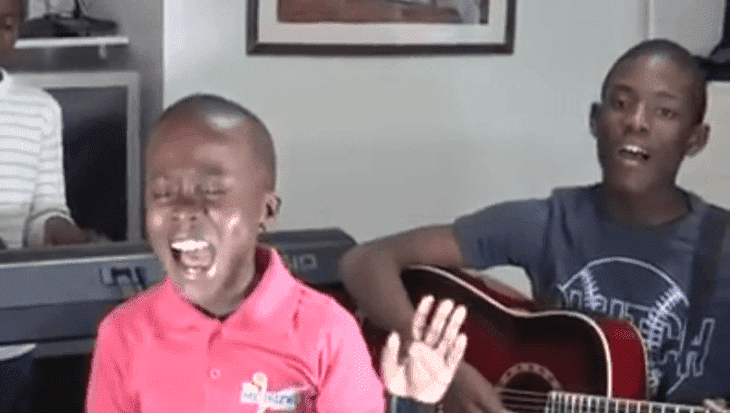 YouTube/Annette Patterson
During the show, the boys reprised their brilliant rendition and got a standing ovation from the studio audience.
Famous host, Ellen DeGeneres, asked what they thought about being compared to Michael's breakout family group, the Jackson 5.
THE BOYS WANT TO DO MORE THAN JUST SING
The eldest brother, Marc, responded:
"It's such a great honor because we know that the Jackson 5, they're great people and they made a great impact on the world and we want to be able to work hard and make a great impact just like the Jackson 5 did."
Speaking of making an impact, the young men, originally from St. Vincent and the Grenadines, took a trip to their hometown the last Christmas before their "Ellen" appearance. They fed the homeless and held a mini-concert at the beach.
Zacary and his brothers went home with $5,000 worth of music equipment from Ellen, and their dad confessed that it was all an emotional experience for the family.
ANOTHER SINGER LIKE THE STARS
The Melisizwe brothers are not the only ones to become a viral sensation for possessing vocal abilities similar to late music legends.
Another man, Gregory Gibbs, became an internet star after his cousin posted a video of him sounding just like the late Luther Vandross.
As at the time of writing this story, the clip, uploaded in May, already has over four million views.
Please fill in your e-mail so we can share with you our top stories!