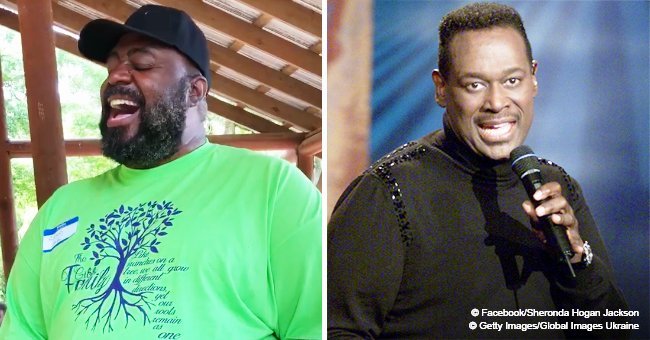 Meet the man who sounds just like Luther Vandross
Luther Vandross was one of the world's most iconic male singers, thanks to his distinct vocals. For a long time, none had come close to matching that ability, until the appearance of Gregory Gibbs.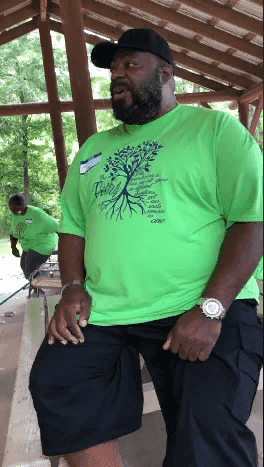 Facebook/Sheronda Hogan Jackson
Sheronda Jackson of Mileston, Mississippi, took to Facebook to post a video of her cousin, Gibbs, in May. The clip showed the bearded man on a stool during the family reunion as he performed Vandross's "Wait For Love." Jackson wrote:
"The late "Luther Vandross" may be dead and gone but I have a cousin that makes us feels like he's still here.... I started recording with my camera to the ground then I suddenly said, what the heck! he's too blessed to NOT show his face SANG Gregory Gibbs"
What Jackson thought to be a family video quickly went viral, garnering over four million views. Gibbs became an instant sensation, and especially with the ladies who could not believe how much he sounded like the late musician.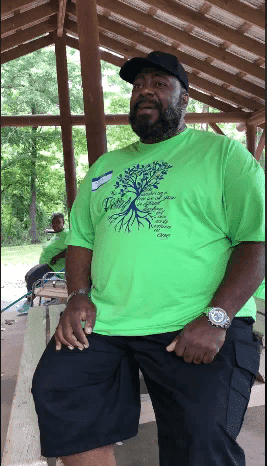 Facebook/Sheronda Hogan Jackson
When the video had almost reached two million views, an overwhelmed Gibbs went on Facebook to thank his new fans. He said:
"I wanted to take a moment to thank everyone for their kind words, their well wishes, their encouraging words, and everything. It means so much to me. I'm really humbled. You guys have been incredibly supportive and I don't take that for granted."
Gibbs also disclosed that he had received "several network opportunities, and several marriage proposals, I'm tired. I will repost some recent videos tomorrow for all my new fans."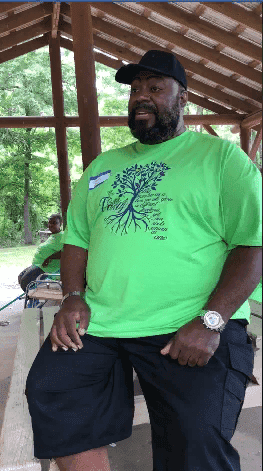 Facebook/Sheronda Hogan Jackson
It's no surprise that the internet is getting into a frenzy over Gibbs' talent. The late Luther Vandross was one of the music greats who rocked the 80s and 90s, and even the early 2000s, until his death in 2005.
Known for hits such as "Here and Now" and the classic "Dance With My Father Again," Vandross was a favorite with the ladies for his smooth voice and soulful lyrics.
He was also widely in demand as a background singer for fellow heavyweights like Diana Ross, David Bowie, Aretha Franklin, and Barbara Streisand.
During his lifetime, Vandross' sexuality was always a subject of media speculation as he never married or had any children. The truth was finally disclosed by his friend and collaborator, Patti LaBelle, in an interview last year.
The eight-time Grammy Award Winner died in 2005 from complications arising after a debilitating stroke in 2003.
Please fill in your e-mail so we can share with you our top stories!