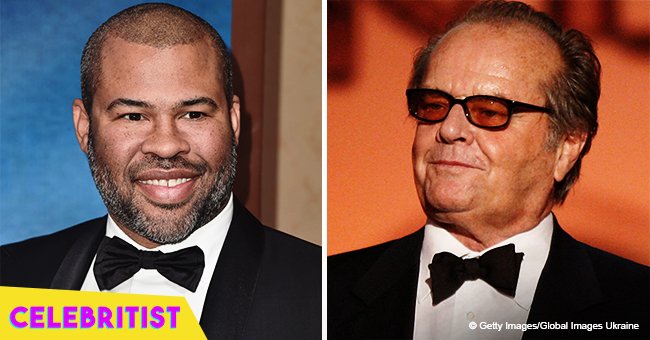 Jack Nicholson's grandson makes his acting debut in Jordan Peele's new thriller
Jack Nicholson's grandson is set to prove he has his grandfather's acting genes as he debuts in a star-studded thriller with Jordan Peele directing.
His grandfather is an award-winning acting legend who's managed to bag an Oscar once a decade from the 1960's to the early 2000's.
And now Duke Nicholson, Jack Nicholson's grandson, is about to prove he has his grandfather's acting genes.
Variety confirms Duke is set to make his major film debut in the film "Us." The thriller will be directed by Academy Award winner Jordan Peele under Universal Pictures.
The 19-year-old will be joining a star-studded cast that includes Lupita Nyongo, Elisabeth Moss, Anna Diop, Yahya Abdul Mateen II, Winston Duke, and Tim Heidecker.
Born Duke Norfleet, the neophyte is the son of actress Jennifer Nicholson who is Jack's eldest child with his wife, actress Sandra Knight. Jack and Sandra were married between 1962 to 1968.
Though "Us" will be his first major movie, Duke's first film role was in 2016. He played Holden Caulfield in "The Dandy Warhols: Catcher in the Rye."
With his upcoming film, Duke is further challenged to prove his resemblance to his grandfather is not only limited to his looks.
Details of "Us" have not been provided but it is described as a "social horror-thriller." With Peele handling the reins following the success of his 2017 film, "Get Out!," it's bound to be another hit.
The director won Best Original Screenplay for the film and became the first African-American to win the award.
During his acceptance speech, he told the audience about how he almost gave up on the film.
"This means so much to me. I stopped writing this movie about 20 times because
At first, he thought it wasn't "gonna work" because he couldn't fathom anyone would ever make such a movie. He added:
"I kept coming back to it because I knew if someone let me make this movie, then people would hear it and people would see it."
"Us" is scheduled for release in March next year.
Please fill in your e-mail so we can share with you our top stories!