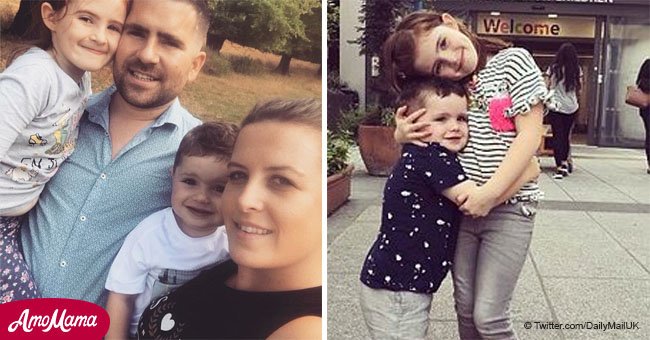 4-year-old girl unexpectedly saved the life of her younger brother with leukemia
Then four-year-old Skye Saunders was deemed a hero after she voluntarily donated her bone marrow to her baby brother after he was diagnosed with an incredibly rare form of leukemia.
The children's mother, 26-year-old Jazzmyn Saunders, was devastated when she first learned about her toddler, Frankie's condition.
Doctors first thought it was a winter bug, but it turned out to be an aggressive type of blood cancer that only affected one in a million children, according to the Daily Mail.
At the time, Frankie's hope of survival was a bone marrow transplant.
Follow us on Twitter at AmoMama USA for more details and updates.
Jazzmyn and her husband, 28-year-old James Saunders, almost lost hope, but they soon found out that their daughter Skye was a match.
SKYE WAS THE PERFECT MATCH
Recalling the time they were trying to explain to Skye what was going on, Jazzmyn shared, "James and I sat Skye down and told her that Frankie had poorly blood, and needed her good blood to make him better."
She added, "We, and the fantastic doctors at London's Great Ormond Street Hospital, did all we could to make sure she understood what was happening."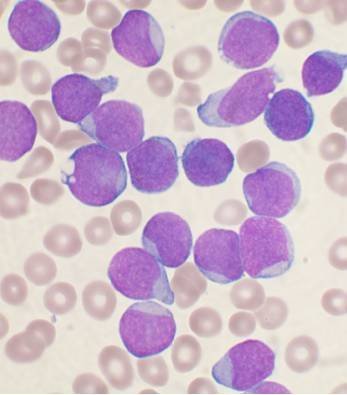 Source: Wikipedia
The mother-of-two also shared that it had only been sinking in for Skye, who was only four years old when she donated, how greatly she helped her brother.
Jazzmyn said, "Everyone calls her a superhero."
FRANKIE'S DIAGNOSIS
Frankie was a healthy baby when he was just a year old. Although, in October 2016, he began turning lethargic.
After suffering from a high temperature and infections, Frankie was prescribed antibiotics after doctors thought he picked up a winter bug.
When things didn't go better for the toddler, the parents took him to Watford General Hospital, where a blood test had been conducted.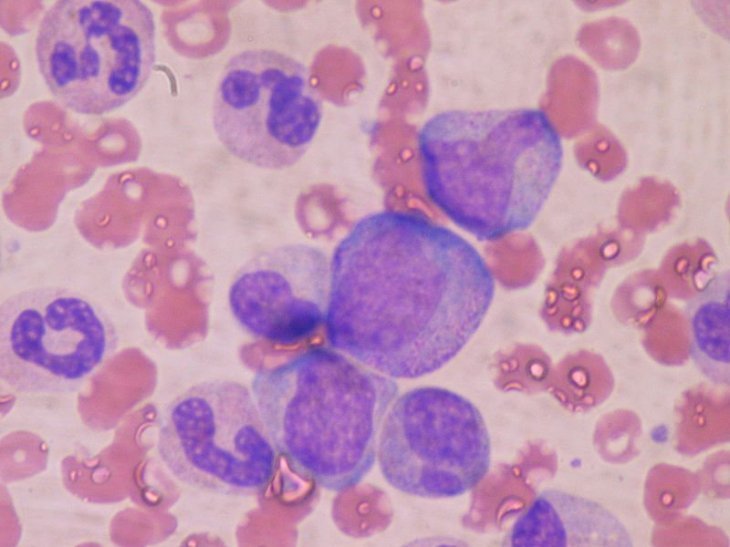 Source: Wikipedia
On December 23, 2016, Jazzmyn and James received the terrible news that their son had cancer.
Four days later, at the Great Ormond Street Hospital, it became clear to the couple. Frankie had juvenile myelomonocytic leukemia (JMML).
The news devastated the entire family. Thankfully, they soon found out that Skye was a match and Frankie could have a second chance at life.
FRANKIE'S TRANSPLANT
The family had to go through several obstacles before the transplant happened.
Initially, Frankie's health quickly deteriorated, and he had to go through a series of intensive chemotherapy for him to handle the procedure.
Another delay occurred when Skye caught the chicken pox, which forced them to wait until she got better.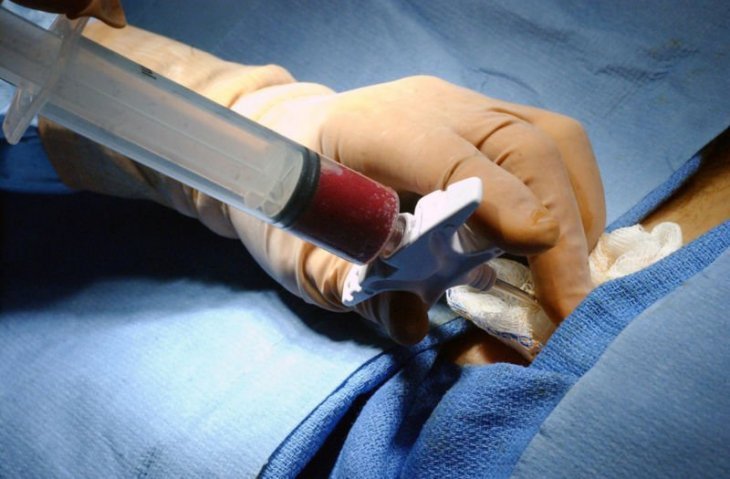 Source: Wikipedia
Finally, the transplant took place in May 2017.
It took an hour for the doctors to harvest Skye's bone marrow.
During the transplant, Jazzmyn recalled, "He was hooked up to the machine that would pump Skye's cells into him, and she pressed the button to start it. She sat with him for four hours as the transplant took place."
The tension was intense, but fortunately, the transplant was a success and Frankie was discharged a month later.
FRANKIE'S CURRENT HEALTH
By December 2017, the doctors gave the family the all-clear signal. It was the end of Frankie's treatment.
Finally, he was given the freedom to become a normal boy once again.
At present, Skye and Frankie are growing up and are very close. Since the transplant, they get to have an even more special connection that will last forever.
In another inspiring story, four-year-old Michael Pownall saved his twin brothers' lives after he also donated his bone marrow for them.
Santino and Giovanni Pownall were diagnosed with a rare condition called Chronic Granulomatous Disease shortly after birth.
Just like any loving, big brother, brave Michael did what he could to save his two baby brothers.
Please fill in your e-mail so we can share with you our top stories!