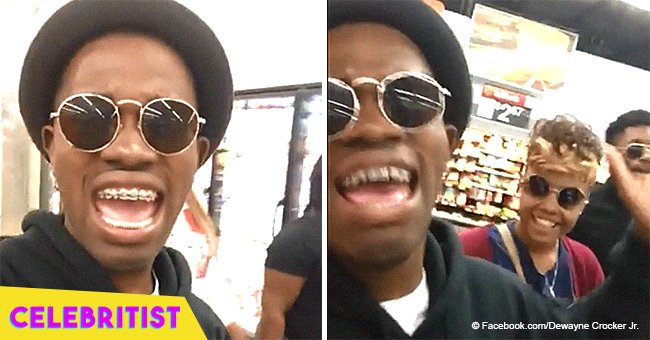 Video of teenagers singing cover of Drake's song at Walmart went viral

A video of a teenager in Florida went viral after he covered Drake's song "Hotline Bling" but putting a twist to it while at a local Walmart store.
The Florida teen put a unique spin on Drake's hit song, surprising his fellow shoppers at a department store. DeWayne Crocker Jr., 19, and his three friends were at Walmart when they suddenly broke out in song in the middle of the store.
Walking through different aisles, they sang a gospel version of the famous R&B hit. Amazed at the talent of the teenagers, shoppers clapped and cheered as the Pensacola native sang and hit all the high notes impressively, harmonizing with his equally talented friends.
Crocker, who has been performing since he was 13, was found by Inside Edition, and he revealed that he and his friends usually sing in public to let other people know more about their religion. He also said that he put his own spin on the song after he heard a different version while browsing on YouTube.
According to the teen, the song was an internet sensation at the time, thus making it easy for them to create their own version of it. Their "Hotline Bling Challenge" turned out to be one of the most successful out there, especially since three years after it was done, it is still making viral rounds on the internet.
Amazed internet users made sure to share their positive comments about the cover, posting words of affirmation like:
"Ezeronna Tulilo-Siilata: wow dang, such amazing voices..."
"Martha Billingsley: Now I like this kind of Walmart!"
"Ladonya Queend Perry: I seen this I was singing right along with them lol"
"Omg their voices touches me. lol do yall do Kroger, i gotta alot of co-workers that be singing like that"
"THIS IS AWESOME"
Since being uploaded, the video has had a total of 2.6 million views, 56,000 shares, 53,000 likes, and 7,200 comments, and now DeWayne Crocker Jr has had a lot more opportunities to showcase his talent since uploading the video.
Please fill in your e-mail so we can share with you our top stories!