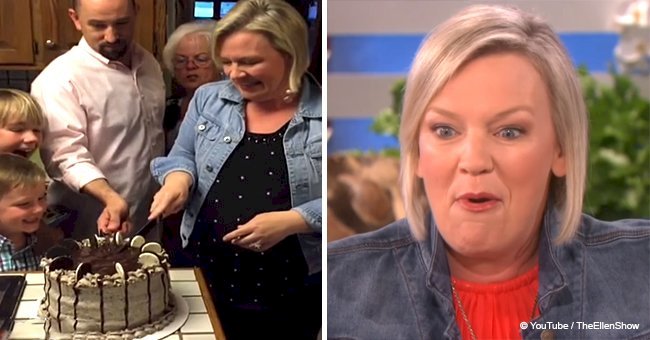 Ellen DeGeneres surprises mom of 6 boys with incredible gift during a show
We all know and love Ellen, but when you think of her name, DeGenerous always comes to mind and with good reason. She's always donating to charities and good causes, helping the needy in all circumstances and has been an amazing role model.
"Sometimes we look at each other and say what are we doing? It's crazy but it's awesome," Cher said. "We were never like, let's have 45 kids, we were just married, we're in love. We like each other and we like the kids. It just kind of happened!
Follow us on Twitter @amomama_usa to see view the footage and see what the surprise is.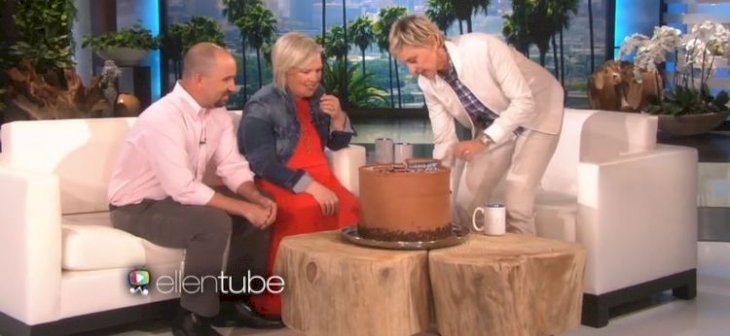 Ellen cuts the cake
She is one of the celebrities who give abundantly and share compassion openly with those around them and those sharing the moment via media. Ellen surprises a pregnant mother of 6, who goes through the struggles of daily life as a mother with exceptional challenges. Cher was in for the surprise of her life when Ellen cut the cake that she brought to the show for her. For more updates on this story and watch the mother's reaction.
Not many of you may know who Cher and Stephen Lair are, but they've been known for having a big family of 6 boys ranging in ages from 4 - 15, and Cher's family gender reveal video, which got more attention than expected. Their video received so many views that Ellen decided to invite Cher to her studio for a special treat.
"We have a lot of kids and no spending money. Everything is precious and appreciated," Cher said.
ELLEN SHARES MORE ON FACEBOOK
"[Ellen] seemed excited about our family, which we're excited about, and she seemed to share in our joy and our excitement about our kids," Cher said. "She was wonderful, sweet, thoughtful."
With a big family, you're bound to run into some sticky situations, especially boys being boys. It can get really demanding at times. They don't have the means or funds to do all those things they'd like to do. They just have to find a way to survive day-by-day.
WATCH THIS VIDEO TO SEE WHAT ELLEN REVEALS
"Our friend Andrea posted the video because she thought our friends would want to see it, and maybe some far-flung people," Cher explained. "That first night, she's like, 'Six hundred people watched your video,' and I'm like 'Who?'"
After cutting the cake, Cher was overcome with absolute joy! She had always hoped to have a little girl, and now her dreams were finally coming true.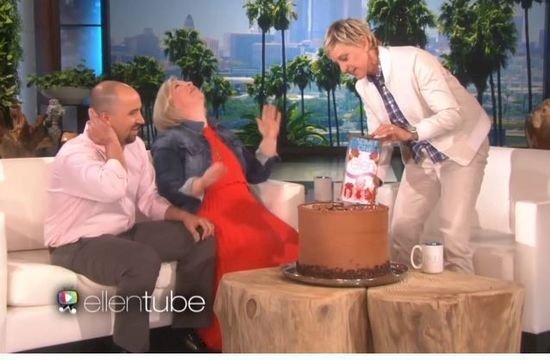 Ellen cuts cake
Shortly after Ellen's show, Cher gave birth to a healthy baby girl, named Ruby. After reflecting on their home-made video, Cher and her husband were overwhelmed by the support and reaction they got from around the globe.
KEEP UP-TO-DATE WITH ELLEN ON FACEBOOK
Even now that little Ruby has grown up, she still steals the show.
You know you're in for a treat when you watch Ellen DeGeneres. Here is a similar story about a surrogate mother who was invited to the show not knowing what was going on and gets the surprise of her life! This is a must see and Ellen is amazing.
Please fill in your e-mail so we can share with you our top stories!