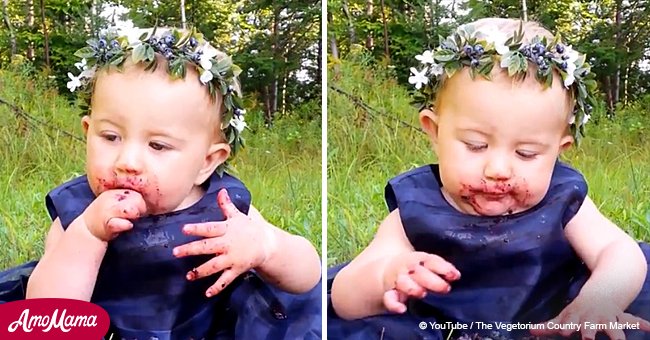 Little girl cannot stop eating blueberries and her face will melt your heart

A short clip showing a little girl eating blueberries in an open, green area went viral in no time. Her face was the highlight of the post.
The Vegetorium Country Farm Market uploaded that video to its Facebook page. Even though it doesn't show anything but a baby girl eating blueberries from a bowl full of them, her cute reactions made it viral.
When the recording began, the baby, who was wearing a deep purple dress very similar to the fruit's color and a flower headband, appeared taking a berry to her mouth, which was messily covered by them.
After that, she picked another one up and ate it. The baby then looked directly at the camera and laughed as if she was showing how much she enjoyed her outdoor breakfast.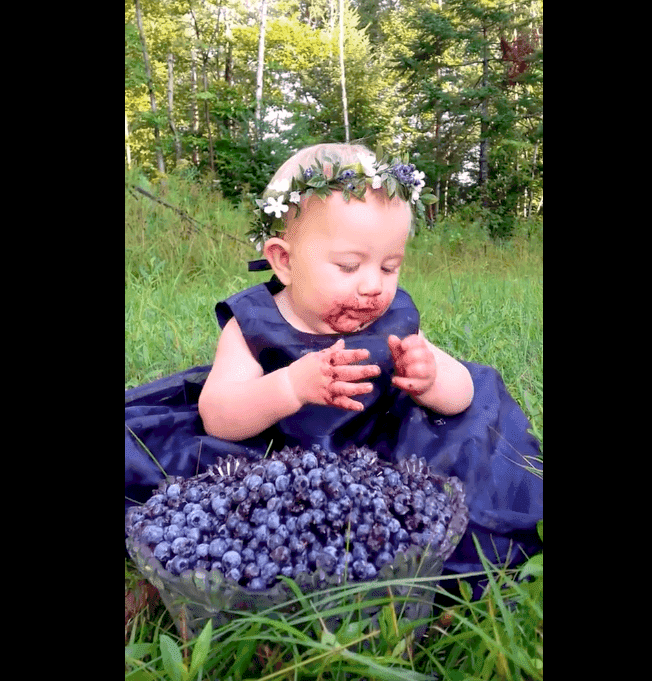 Source: Facebook/The Vegetorium Country Farm Market
A couple of seconds and blueberries later, the clip ended, leaving the image of an adorable baby having a healthy meal by the woods. As soon as that video hit the Internet, people couldn't stop sharing it.
Read more on our Twitter account, @amomama_usa.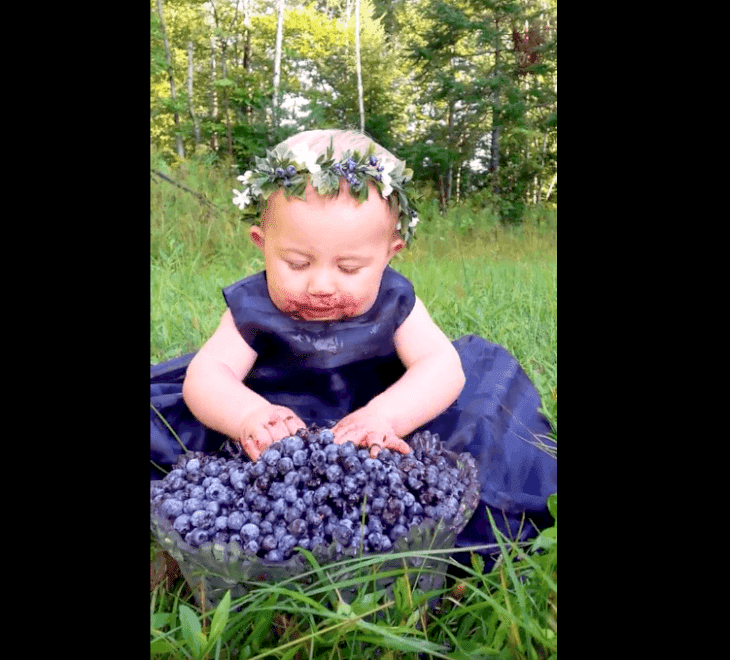 Source: Facebook/The Vegetorium Country Farm Market
So far, it has almost 5 million views, and it was uploaded only one month ago. Several people have taken their time to share their thoughts on the comment section. One of them was user Karen Wilson, who admitted that it was the sweetest thing she had seen in a long time and even labeled the girl as "Baby Blueberry."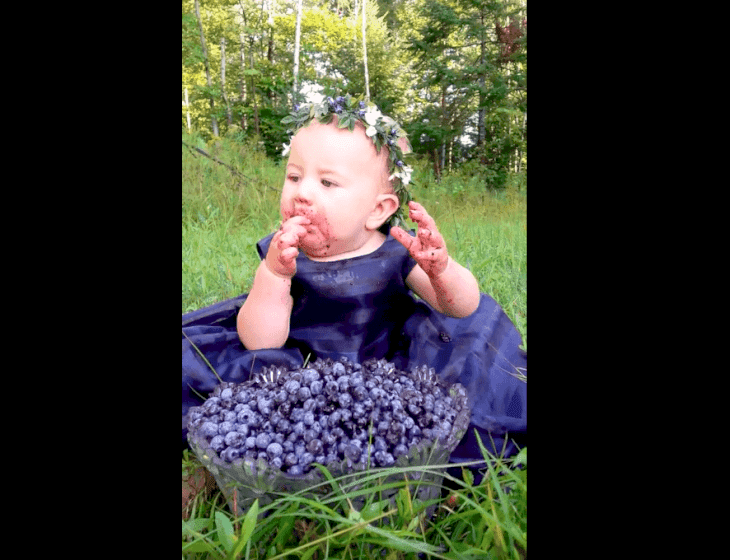 Source: Facebook/The Vegetorium Country Farm Market
ARE BLUEBERRIES GOOD FOR BABIES?
According to Wholesome Baby Food, blueberries are high in antioxidants, and they also contain fiber, Vitamin A and Vitamin C. Blueberries are also thought be cholesterol reducers, which is why they make an excellent snack for babies.
ANOTHER BABY REACTING TO FOOD
Olivia was only six months when her parents, who had been feeding her with milk, rice cereal, and other soft and delicious food, decided that it was time to give her something new and nutritious.
In the clip, her father appeared holding a bowl of green peas and Olivia ready to eat them. However, as soon as she tasted the vegetables, she realized it was not what she expected.
The baby, who hadn't said a word before that, even said something very similar to "I done," a funny coincidence that made the video hilarious.
Please fill in your e-mail so we can share with you our top stories!