Bride stuns by performing African-influenced dance with her new husband in viral video
British bride Katy Hammond and her Nigerian husband Jeff danced to an upbeat African song at their wedding. Their impressive performance quickly went viral, but not everyone is happy about it.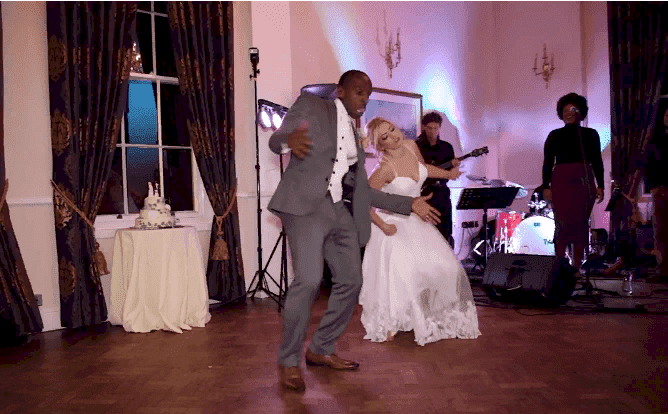 Katy and Jeff tied the knot in October 2016 at an intimate ceremony attended by their closest family and friends. While it was their special day, the lovebirds decided to treat their guests to something special as well.
In footage posted to their YouTube channel, the couple can be seen pulling off a choreography to the Afro-pop track "Johnny" by Nigerian artiste, Yemi Alade.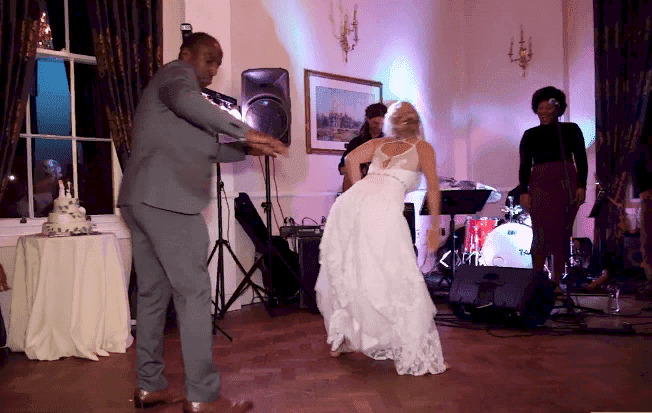 Their synchronized steps and the way Katy pulled off Nigerian dance moves effortlessly won them cheers from their wedding guests.
Those cheers became global after the couple shared it on their page. Katy, who is a dancer, revealed that their performance was impromptu.
"So we told everyone we weren't going to do a first dance (as in choreo). Jeff told me he didn't wana do it because he knew I wouldn't be able to keep it a secret so last min he said let's do one! We had like 3 reh [rehearsal] in our front room"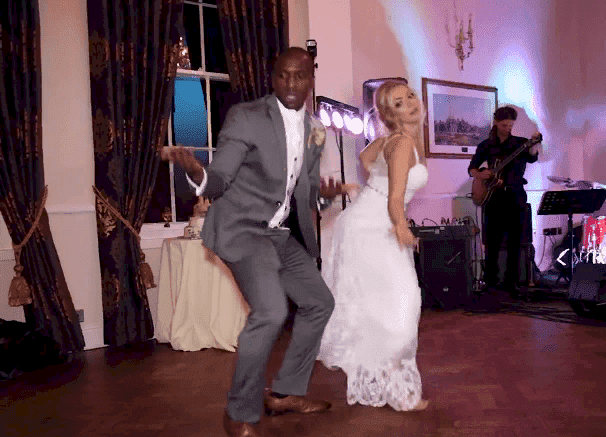 Katy and Jeff, who have since welcomed their child, were featured on other social media platforms, including Mediatakeout's Facebook page where their video had over eight million views as at December 2016.
It also garnered tons of comments from folks who were impressed with Katy's embrace of her husband's culture.
But then, no matter how hard you try, there'll always be that one person or more who won't be cool with you.
Lifestyle blogger, Lisa a la mode, shared the cute video and had one of her followers call her out and make a threat. Lisa wrote:
"I had one of my readers tell me she was disappointed that I would celebrate a white woman and that based on this single post she'd be unfollowing."
Trolls nonetheless, Katy and Jeff are happy, and that's all that matters.
ANOTHER VIRAL WEDDING DANCE
Meanwhile, more couples are putting a new spin on the traditional wedding dance these days, and we love it. Jerusha and Michael did something similar when they wowed guests at their wedding with an energetic "Footloose" dance routine.