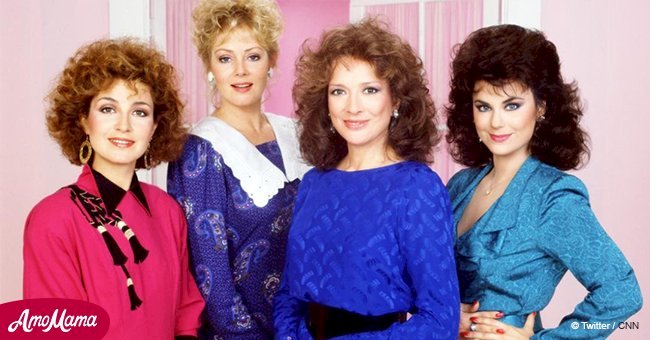 ABC is considering a 'Designing Women' reboot

25 years after its end, it seems that the project already has a network to broadcast it: ABC, which has announced their development of a sequel, thus discarding the idea of making a reboot.
"Designing Women" told the life of four women and a man who worked in an interior design firm in Atlanta, called Sugarbaker & Associates. The sequel would follow the stories of a new group of young designers, who will discuss political, cultural and social issues, as they did in the original series.
The creator of the 80's sitcom, Linda Bloodwoth Thomason, is writing the script and will produce this new version in collaboration with her husband. Read more on our Twitter account @amomama_usa
Hollywood Reporter talked to the scriptwriter in an exclusive interview about this new creation about an old concept.
"Normally, I'm not a fan of reboots but 'Designing Women' does seem to have the right fengshui for all that is going on right now. We could definitely have some fun," Bloodwoth Thomason told the news outlet on September 13.
According to the source we could expect some of the surviving original cast members to return. Additionally, actress Annie Potts, who played Mary Jo Shively, was one of the first to say that she would love to see a true reboot.
"Every Monday night was a #MeToo moment for us, and we were talking about it; we were very political. I'm sad that there's not such a strong voice, I don't think, in any singular show. Nobody is doing what we did then."
-Annie Potts, Entertainment Weekly, March 26, 2018.
The sociopolitical nature of the show doesn't seem to limit to the fiction. Recently, Bloodwoth Thomason shared her opinions and experience with CBS former CEO Leslie Moonves, forced to step down from his position over sexual harassment accusations.
The creator of "Designing Girls" wrote a piece that denounces "a different kind of destruction" which Moonves allegedly committed against Bloodwoth Thomason, who accused him of sabotaging her career because of her feminist views.
"In fact, like a lot of women in Hollywood, I am happy to dance on his professional grave. And not just any dance — this will be the Macarena, the rumba, the cha-cha and the Moonwalk. You get the idea," she wrote about him.
Reboots are very trendy these times, and the fans of series that stopped airing new episodes long ago are always waiting for their favorite shows of the past to be picked up for a much deserved return.
One of the old series that still has a special place in the hearts of thousands of people is the hilarious sitcom with a touch of sci-fi "ALF," which was abruptly cancelled in 1990.
The beloved series about a cat-eating obnoxious extraterrestrial who ends up becoming part of a suburban American family is being considered for a reboot that would be produced by Warner Bros.
The project has been in the works since May. ALF's final episode teased viewers with an ending that announced 'to be continued.' However, a proper finale never materialized.
Please fill in your e-mail so we can share with you our top stories!