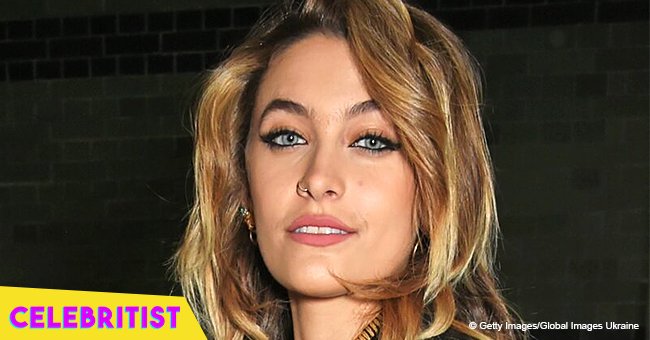 Paris Jackson furiously fires back at accusations she's dating her own relative

Paris Jackson is furious over recent reports insinuating she's dating "a black man" who also happens to be her cousin. In Paris fashion, she corrects the misconception.
Paris Jackson is back in headlines after she responded to rumors linking her to a man she was photographed with. The rumor suggested the black man in the photo was her lover which she now reveals is actually her cousin.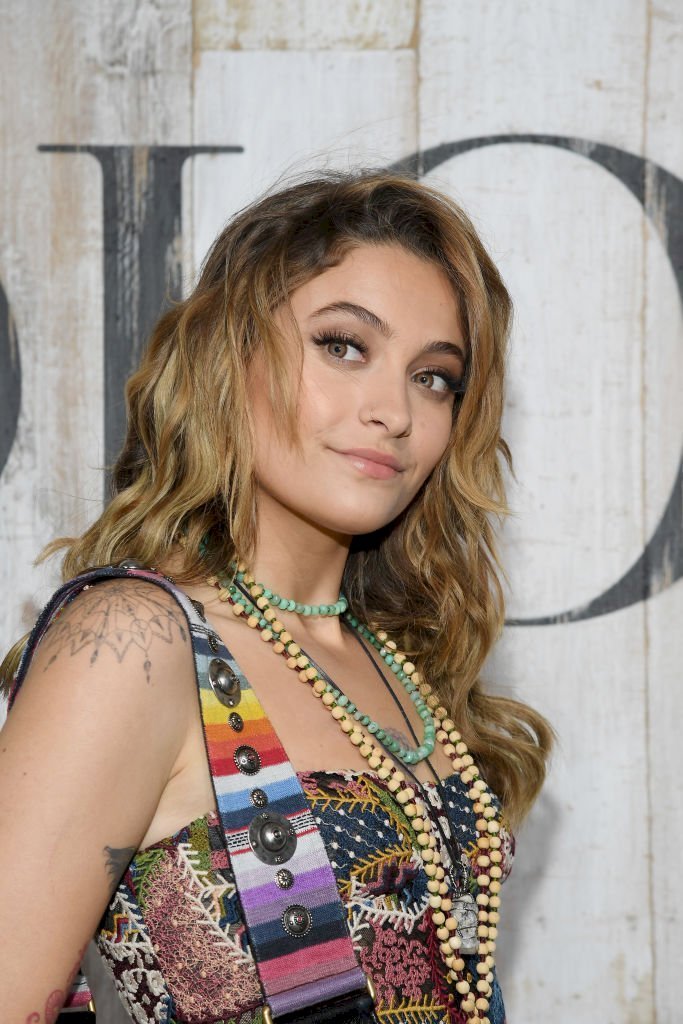 Source: Getty Images
The 19-year-old fired back at those who released the false report by taking to her Instagram story and pointing out the error. She posted a screenshot of a tweet with the controversial photo and wrote,
"good example of how people just make things up and don't check their facts. if after this you guys still believe what you read about, gfy."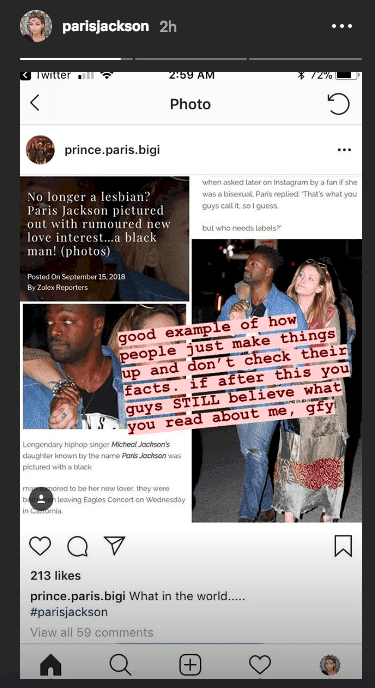 Source: Paris Jackson's story on Instagram via Yahoo
On a separate Instagram story, she clarified,
"he's my [expletive] cousin"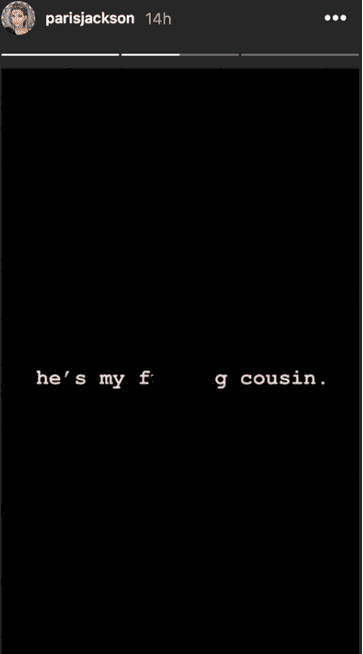 Source: Paris Jackson's story on Instagram via Hollywoodlife
She also slammed reports labeling her cousin "a black man."
"… not to mention, why was he simply labeled 'a black man'. like who cares?? why does that have to be part of the narrative?? a human is a human."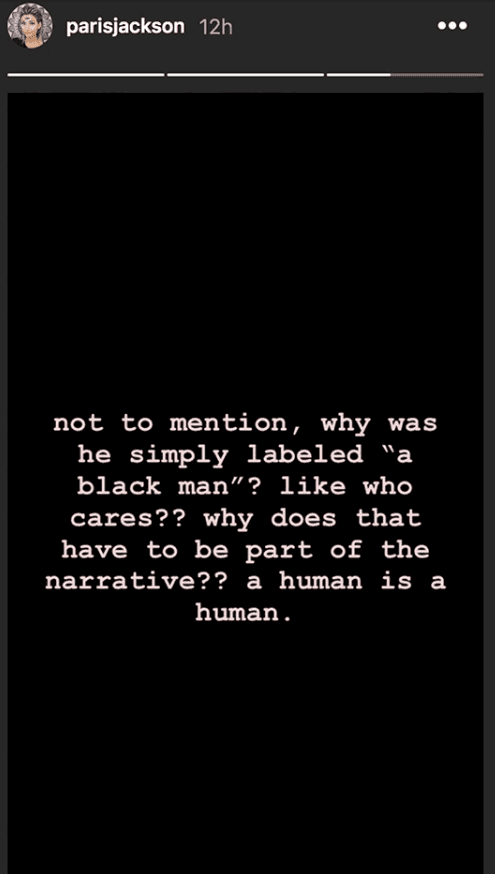 Source: Paris Jackson's story on Instagram via Hollywoodlife
Earlier this month, Paris also retaliated against reporters who used her father, Michael Jackson as an excuse to take paparazzi photos of her. While leaving Tom Ford's New York Fashion Week show, she tried to conceal her face from photographers who wanted to take snaps of her. Frustrated because they couldn't get a photo of her face, one photographer yelled at her and said,
"michael would have never done that!! Ugh!!!"
The actress later shared the incident on Twitter and corrected the photographer by saying her father actually hid a lot from paparazzi. Michael was known to use different disguises just to avoid them.
Meanwhile, Paris' love life is currently in question after she reportedly split from her rumored girlfriend Cara Delevigne. The model-actress was spotted in August kissing her new flame, Ashley Benson. This didn't seem to bother Paris who even greeted Cara on her recent birthday. She wrote, "Happy belated birthday i love you" before saying she was lucky to have her in her life.
Please fill in your e-mail so we can share with you our top stories!