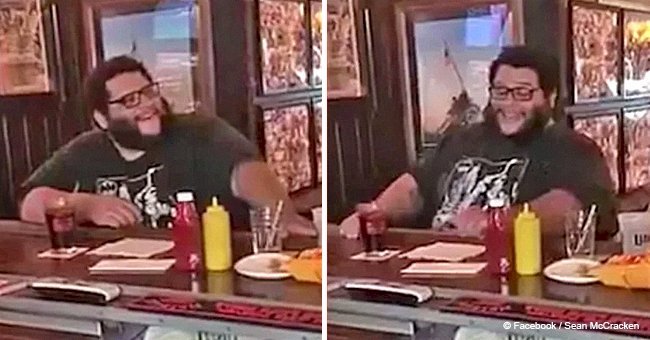 Bar goer bewitched crowd with magnificent performance of legendary country song
A guy named Phil was enjoying his drink with his friends at a local bar called Rudy's Tavern in East Stroudsburg, Pennsylvania when his favorite song started playing and he couldn't help but join in.
Phil could not stop himself from singing along the lines of his favorite song, "Tennessee Whiskey," and, in the process, impressed other bar-goers including a guy named Sean McCracken, who quickly recorded his performance.
McCracken took to Facebook to share the spectacular performance and shared it with his friends and followers. Soon enough, everyone on social media was enjoying Phil's performance making him go viral on the internet.
In the description to the video uploaded, McCracken wrote, 'This guy, Phil, and a couple of his friends came into Rudy's Tavern last night… and well, he did this… awesome!'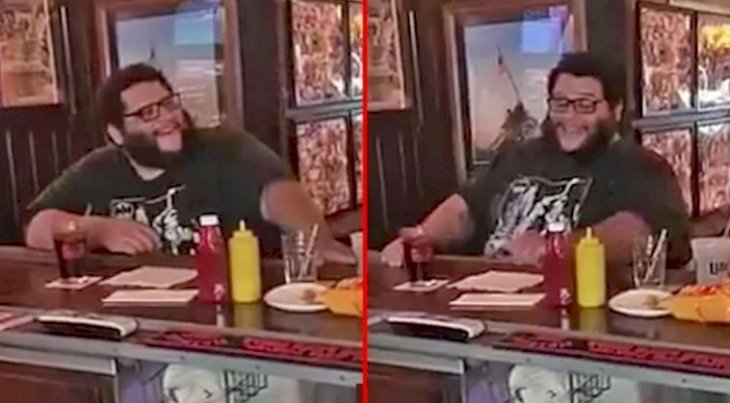 Source: Facebook/Sean McCracken
Follow us on Twitter to learn more.
Clearly, he was so amazed by Phil's singing ability that he deemed it fit to share his talent with the world.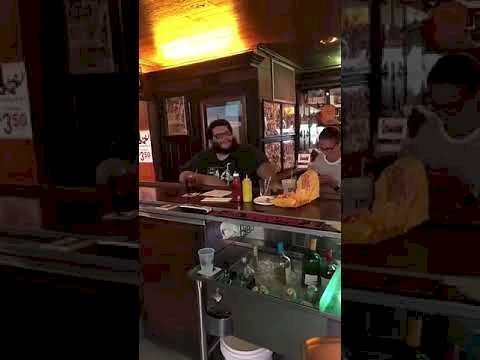 https://www.facebook.com/naes197/videos/10101318009360907/
McCracken's recorded video of Phil has so far gathered over 2000 shares and has been viewed over 200,000 times. It has also amassed around 2,000 reactions and hundreds of people have taken the time to praise his talent in the comments section.
Originally released by David Allan Coe, "Tennessee Whiskey" is one of the difficult songs to sing arranged by Chris Stapleton, Country Music Nation reported.
Prior to Phil's impressive rendition, popular artist Justin Timberlake rocked the song with his own version while he performed at 2015 CMA Awards.
Going back to the first release of the song, it reached number 77 on the Billboard country charts. Later, George Jones recorded his own version of the song in 1983 and it peaked at number two on the charts.
The song was always one of the highlights of any of Jones's concerts and live performances and it remained so until his death.
In a similar story, another video of a woman singing at a bar also went viral after a non-suspecting bar-goer asked her to sing her grandmother's favorite song.
The Las Vegas bartender named Amanda Avila sang one of the most amazing renditions of Patsy Cline classic and stole the heart of many social media users.
Please fill in your e-mail so we can share with you our top stories!