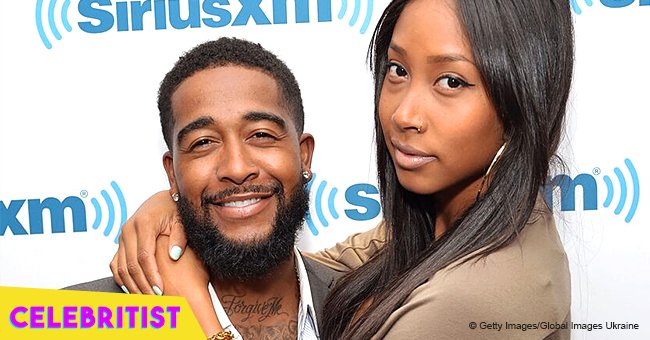 Apryl Jones shows off fit body, posing next to her & ex Omarion's kids in a stroller
Apryl Jones recently visited the happiest place on earth with her little ones, and she was serving looks with her outfit, proving that even when on mommy duty, she still manages to look amazing. The pics come months after she blasted her ex for being a lousy father.
The "Love & Hip Hop: Hollywood" star is making her kids' dreams come true, and she recently took the little ones, Megaa Omari, 4, and A'mei Kazuko, 2, to Disneyland to enjoy a magical day in the company of another friend. She shared two pics of their day on Instagram, instantly earning the attention of thousands.
Apryl looked terrific, flaunting her curvaceous and toned body in a short blue top that put her midriff on display, matching body-hugging leggings that enhanced her figure in all the right places. She completed the look with black sneakers and a black cap, posing in front of Cinderella's castle next to her kids' stroller.
In the cute pic, Megaa is wearing a grey t-shirt, black shorts, and shoes, while his little sister was donning a violet dress and matching shoes.
"You do whatever makes your kids happy. side note* impossible to ever get both kids to look in a damn pic," Jones captioned one of the pictures.
In another shot, this time including party planner and friend Xtina Milani, Jones wrote:
"Just told my kids this today quote from mommy "there are too many things to be happy about, so [expletive] be happy" oh yeah and minus the[expletive] part. Yeah....that part lol Y'all know how Y'all can get."
Fans of the reality star and former singer took to her comment section to share their thoughts on the picture, and while most fans agreed she looked gorgeous, other deemed her outfit inappropriate for the place.
"Looking just fabulous body flawless curvyluscious gorgeous," wrote one fan. But another stepped in to say "What not to wear when taking your kids out, I would hate to have a mom like this," and the third one agreed "Is That how she is walking round in Disney, defo wasn't trying to have a low key afternoon."
CO-PARENTING WITH OMARION
Despite the bad critics, Apryl remains unbothered as she focuses on raising her kids as a single mother and working hard to take care of them, months after she slammed her baby daddy, Omarion, on social media, for being an irresponsible dad.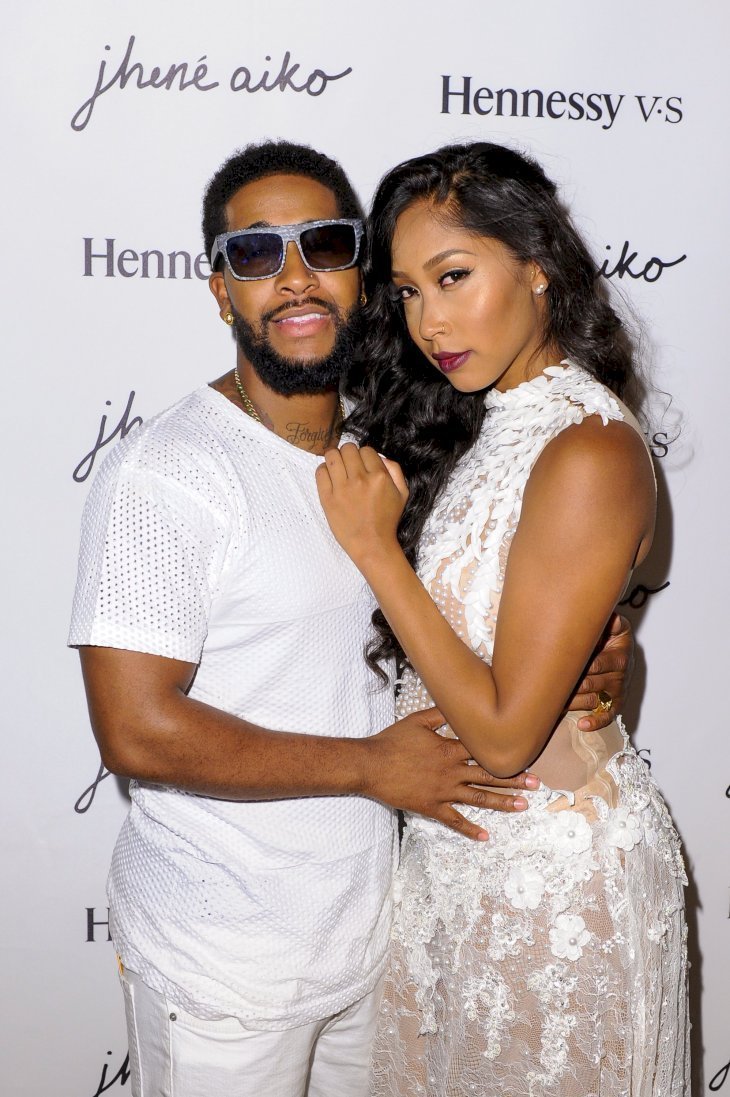 Credit: GettyImages/Global Images of Ukraine
The 31-year-old took to Twitter to express her frustration with Omarion and his lack of interest in their kids. She wrote a series of tweets aiming her ex-lover and even dared him to speak back.
"Sitting back on some people. Just because as you mature you realize not everyone is for you," she wrote. "I don't mind letting you go … You can't make someone responsible. They either wanna parent or they don't. And when they don't, I pray there is one parent who will."
While is not clear where does Apryl and Omarion's relationship stands these days, Jones couldn't be happier with her kids, as she has been open on social about the changes motherhood brought to her life and how she wouldn't change it for anything.
Please fill in your e-mail so we can share with you our top stories!