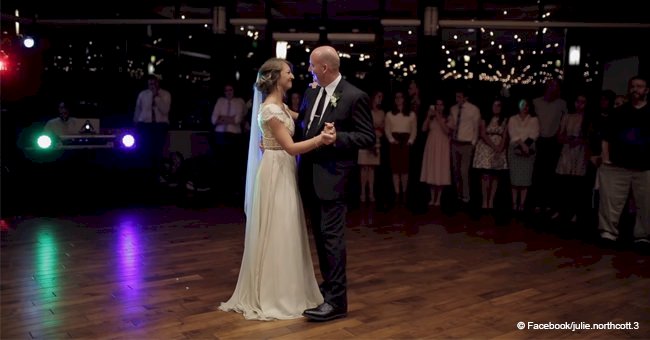 Father & daughter duo go viral after wedding dance takes an extraordinary turn
A bride from Utah and her father surprised their 400 guests with an epic dance mashup at her wedding reception.
On October 8, 2016, then 25-year-old Mikayla Ellison Phillips and her father, Nathan Ellison, took over the dancefloor with their father-and-daughter dance.
For four minutes, Mikayla and her father treated the crowd with their dance moves.
At first, it was the typical slow dance with the song, "Butterfly Kisses," playing in the background, but soon, it turned into a fast-paced dance featuring a medley of hit-dance songs.
Follow us on Twitter at AmoMama USA for more viral videos and stories.
Nathan and Mikayla wanted to do something different for their dance and ended up choosing ten songs, which meant something to the two of them.
What made it even special was that, during their dance, the groom named Cody Phillips, was the one mixing the song for them.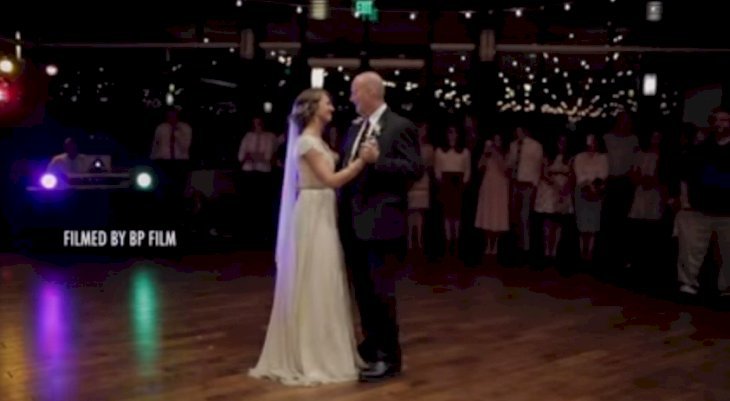 Source: YouTube
A few of the songs featured on the father and daughter's epic dance were M.C. Hammer's "Can't Touch This," LMFAO's "Party Rock Anthem," The Sugarhill Gang's " Jump on It!" and even *NSYNC's "Bye Bye Bye."
At one point, Nathan and Mikayla even used sunglasses as props.
It was later on revealed that Mikayla is a trained dancer while her father works in the field of sales and technology.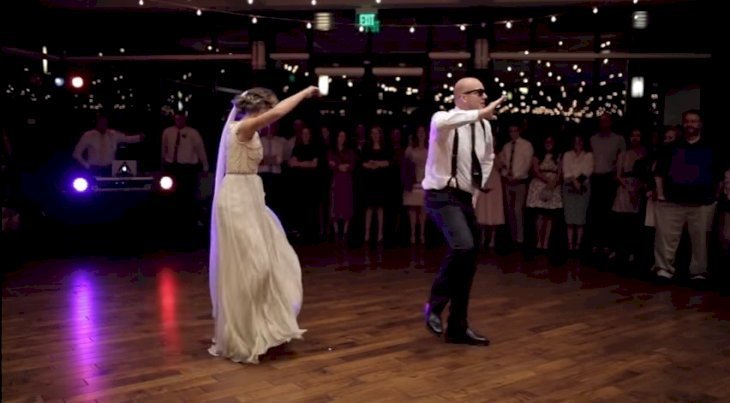 Source: YouTube
Even though Nathan was not into dancing, he wanted to do something special for their dance since Mikayla was his only daughter.
Speaking with ABC News, Mikayla said, "Every night [in the week] prior to the wedding we'd run through it a few times. I think since we'd talked about it for years that it was pretty easy for it to come together."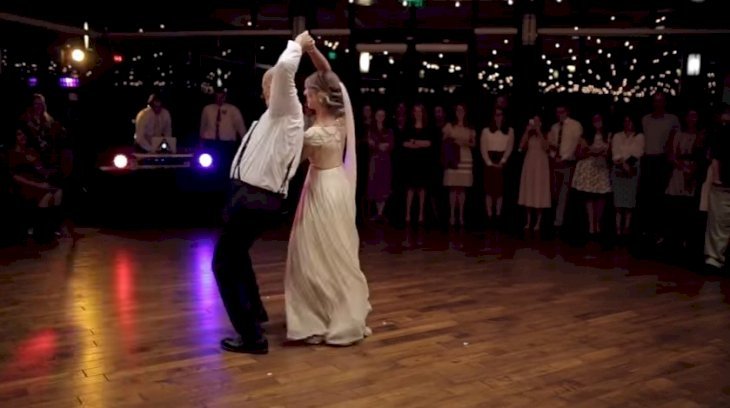 Source: YouTube
It took only a week for the pair to prepare their dance. Since the video was uploaded in 2016, the clip has now been viewed more than 19 million times.
While Mikayla said it was a special moment for her and her father, she admitted to ABC News that "the actual best part of that day was marrying my best friend."
Meanwhile, another father-and-daughter pair started out their dance with the same song, which was "Butterfly Kisses" by Bob Carlisle.
Soon enough, the crowd went crazy when the DJ changed the song, and the father and daughter performed their special, choreographed dance.
Please fill in your e-mail so we can share with you our top stories!