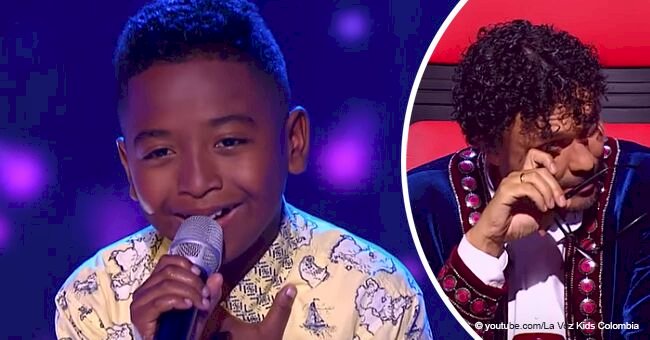 He's just a kid, but his enchanting voice puts tears in the judges eyes

This child has a great talent, so much, that the judges could not contain their tears when they heard him sing.
Carlos Mario Martínez is an 11-year-old that moved not only the audience that was present but also the jury of the Reality 'La Voz Kids', which airs in Colombia.
La Kalle reveals that the song played by Carlos Mario was Gloria Estefan's famous song, 'Mi Buen Amor'. The boy made an impeccable performance that brought tears to the eyes of many. The video of his performance was shared on YouTube.
According to a Colombia Me Gusta report, it is to be expected that Fanny Lu is the one judges that most expresses her emotions through tears; however, it is not so easy to move her co-workers.
But, believe it or not, Carlos Mario managed to get Andrés Cepeda, one of the strongest in this Reality, to have a very emotional reaction when he heard him sing. Read more on our Twitter account @amomama_usa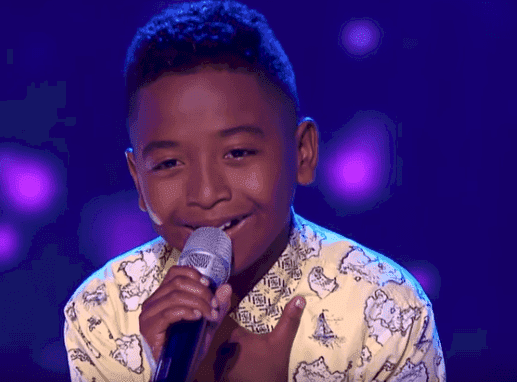 Source: Youtube/La Voz Kids Colombia
A few moments of singing the first verse, the jurors turned their chairs to not miss the full show of Carlos Mario, since the beginning of his performance; everyone was impressed by his sweet voice.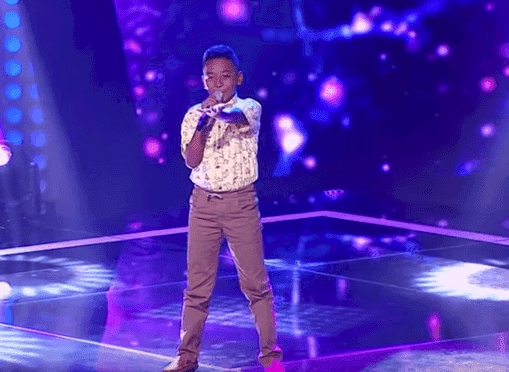 Source: Youtube/La Voz Kids Colombia
At the end of his presentation, Cepeda could not stand the tears and had to take off his glasses to wipe them out, thanks to the beautiful performance of this little boy from Tumaca.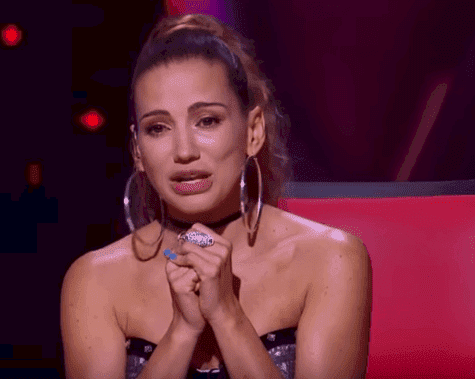 Source: Youtube/La Voz Kids Colombia
The interpretations of the children with their diverse songs have been something really surprising since sometimes we can't imagine the great talent they have.
Without a doubt, it was a truly moving presentation. And, who doesn't get goosebumps and eyes fill with tears while hearing the beautiful voice of this child?
Another example of this was a 9-year-old girl, who also impressed the judges after an excellent performance of martial arts.
Her name is Jesse Jane McParland, and this adorable girl thrilled the entire audience of 'Britain's Got Talent' with her routine that included the handling of a sword, jumps, kicks, and somersaults.
Please fill in your e-mail so we can share with you our top stories!