3-year-old boy wows crowd with his rendition of the National Anthem at New York baseball game
Adorable 3-year-old did not hesitate to sing his rendition of the National Anthem at the New York baseball game. This toddler wowed and left the crowd with smiles on their faces
A 3-year-old boy, Drake Grillo, was asked by the Auburn Doubledays to sing the national anthem at their game – and the toddler did exactly as they asked. Drake sang the most adorable rendition of the Star Spangled Banner and amazed the crowd in an instant. The baseball fans were definitely wowed at the minor league baseball game in Auburn, New York.
The video was posted on youtube by CBS News and gained almost 20,000 views. However, the comment section has been disabled leaving comments about how cute Drake was unseen to the public.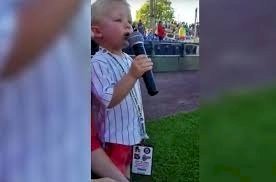 Drake belted his heart out as he sang every word of the National Anthem correctly, and with utmost confidence. Because of the crowd's impressed reaction, Drake may perform once again for a fundraiser to raise money for hip dysphasia, on July 29.
In a recent interview, Drake's mom, Chelsea Grillo said, "I was really nervous. I didn't know how to be calm for him and help him with the words to keep him going, but he really just did it all himself. I was proud of him." Mrs. Grillo also hopes that her son can sing on the game on July 29.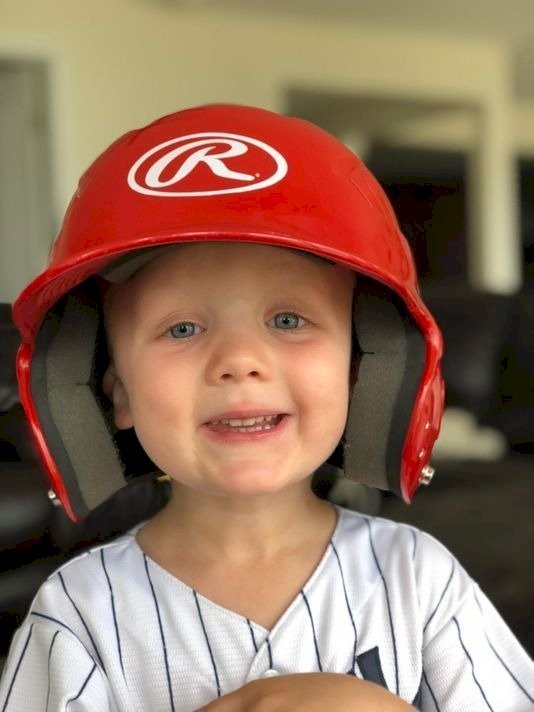 Sadly, the Auburn Doubledays lost to the Lowell Spinners that day, yet the fans were satisfied with the special number Drake gave. The little guy is apparently a big fan of baseball and of the Doubledays, which is probably why he was more excited than nervous to have the privilege to sing at the game.
Well, Drake just got a big shot at another 'mini concert' for the "Sips and Flips for Hips" event, which he has a long time to practice for. He is certainly one promising 3-year-old, who could go places if he continues developing his talent.