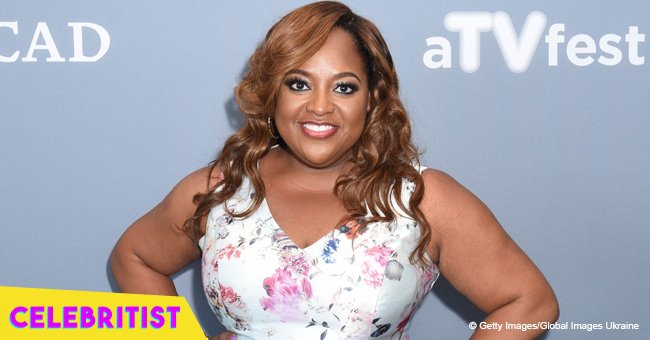 Sherri Shepherd shows off her slimmer figure in new photo after 30-pound weight loss

Actress and comedian Sherri Shepherd, best known for her roles on "Suddenly Susan" and "The Jaime Foxx Show," took to Instagram to show off her slimmer figure after losing 30 pounds.
In her post, Shepherd pasted two images together. The one on the left portrayed her wearing black pants with a white strap on the sides, black high-heels, and a matching blouse while smiling at the camera.
The one on the right showed her wearing a white dress that had pink and green details also smiling for the photo. The difference was evident, and she shared some details in the caption.
Shepherd revealed that she weighed 197 pounds and was size 18 for dresses and 16 for pants when she took the photo on the right.
When the one on the left was captured, she was 165 pounds and was size 14 for dresses and 10P for pants. She finished her caption with the hashtags "Living My Best Live," and "Happy No Matter What."
As soon as she uploaded that image, her followers took to the comment section to share their thoughts. One of them was Instagram user Kim Smith, who pointed out that she looked amazing and urged her to keep up the good work.
NO SUGAR
Madame Noire reported that the actress has been trying her best to cleanse her diet of sugar since she got the pre-diabetes diagnosis years ago. Apart from her strict diet, she has also worked out hard to reach that weight.
WHAT MADE HER CHANGE HER DIET?
The actress shared the story of when she was eating something sweet, and her son asked her who was going to take care of him if Shepherd died. "Who's going to be my bodyguard? Who is going to watch me?" said the boy.
At that point, she realized that she had to change her lifestyle. Months later, she is considerably healthier, and her physique has also improved.
A RECENT PHOTO OF THE ACTRESS AND HER SON
Shepherd is the proud mother of 13-year-old boy Jeffrey. She has been sharing photos of him on social media, and the most recent one was very adorable.
The pic showed a close up of the mother-and-son duo flashing their bright smiles to the cameras. The teenage boy was rocking a red hoodie and his blue-rimmed glasses while the actress looked stunning in a black t-shirt and light make-up.
Please fill in your e-mail so we can share with you our top stories!