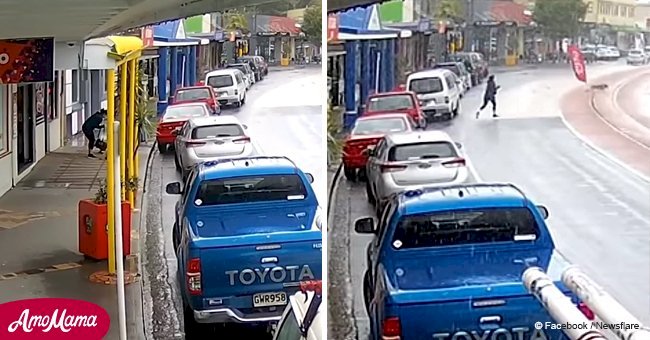 Woman left her pet at the shop entrance and had to chase it to get it back

A New Zealander had to chase her dog dragging a flag through rain-swept streets.
Lucie, a dog owner from Kawakawa, New Zealand decided to step into a bakery to get her dog a treat, and since dogs are not allowed inside, she tied the animal to a what she thought was a solid flag post where a Coca-Cola flag was displayed.
Lucie went in to get her pup a sausage, and the dog took off, running down the street and dragging the flag and the pole along with him.
Lucie dashed out of the shop and gave chase, and the hilarious incident was posted on Facebook by Newsflare on September 19, 2018.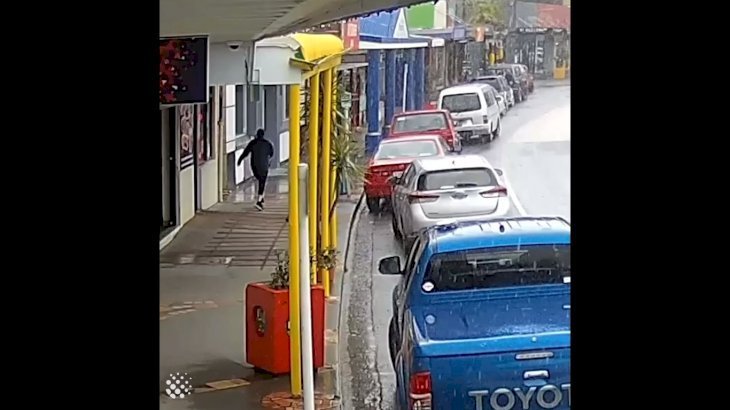 Source: Newsflare
''The dog moved a bit and the flag dragged and scared the dog.''
A HIGHSPEED CHASE ON A RAINY DAY
The dog was apparently spooked when it moved and the flag moved with it. The frightened pup ran off, trying to escape from the flag and dragging it along with it.
Lucie peeked out and saw the astounding spectacle of the Coca-Cola flag waving merrily as it was dragged along after her dog, and leapt in pursuit through the pouring rain.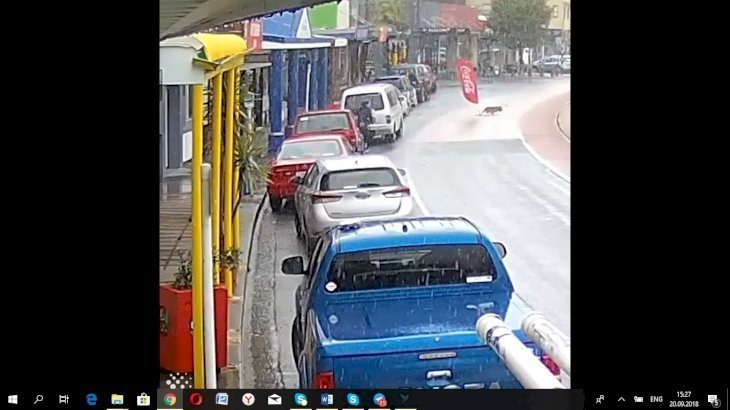 Source: Newsflare
ALL'S WELL THAT ENDS WELL, AND WITH A SAUSAGE EVEN BETTER
Lucie did eventually catch her terrified pup and liberated it from the flag. Presumably, the dog was consoled with the sausage that originally started the whole fiasco. The video of the adventure has gone viral and garnered over 700,000 views.
WHAT TO DO IF A DOG RUNS AWAY
What should a dog-owner do if confronted with a similar situation that had Lucie dashing down the street after her hysterical pup?
The first step should be to contact the local animal shelters and animal control agencies and file a report with a description of the animal.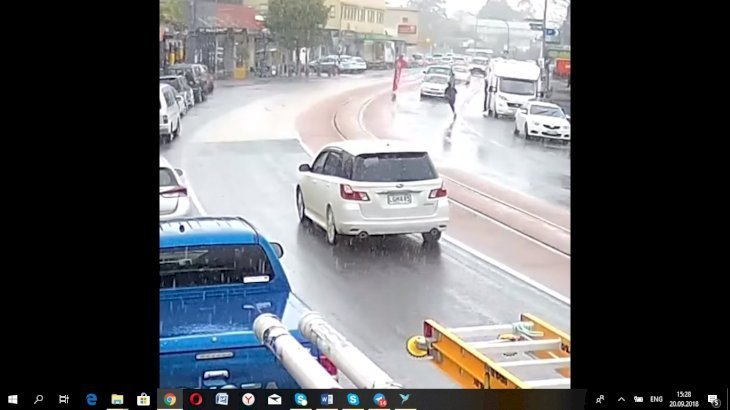 Source: Newsflare
Dogs will try to return to familiar grounds so it would be advisable to search the neighborhood on foot or by car.
Posting a photo of the animal with a contact around the area will facilitate the identification and return of the pet, and placing an appeal on social media has also proven to be effective.
Making sure the pet has a collar with an ID tag improves the chance of it being returned safely. Some owners opt to have a GPS tracker that allows the location of the animal through a smartphone app.
In a related story, a feisty runaway dog led two cyclists on a merry chase through the streets of Manhattan as they attempted to save him from traffic.
Please fill in your e-mail so we can share with you our top stories!