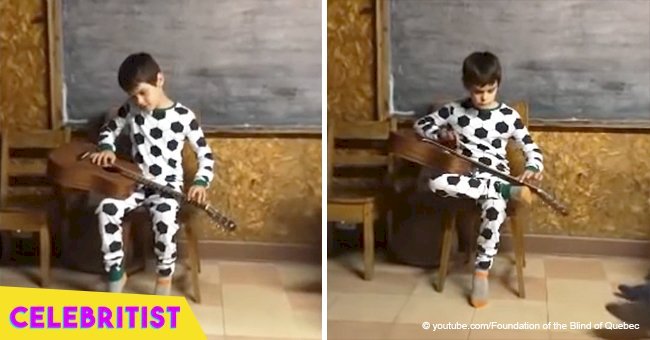 10-year-old blind boy went viral for his soulful rendition of B.B. King's blues classic

A ten-year-old visually-impaired boy from Canada sent the internet into a meltdown after his soulful rendition of a Blues classic went viral. His mother also made some pretty interesting revelations about her son.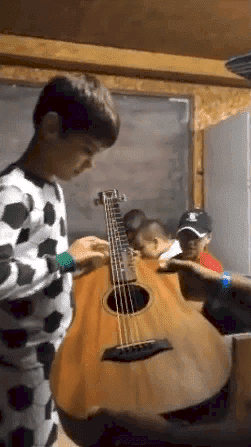 YouTube/Fondation des Aveugles du Québec
Felix De St-Hilaire from Quebec was at a summer camp for the blind when he decided to display his talent in an impromptu performance. Taking to the stage in print pajamas and with his constant companion, the guitar, went on to wow the audience.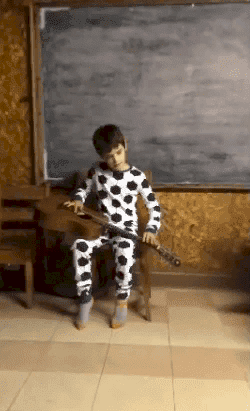 YouTube/Fondation des Aveugles du Québec
Felix didn't mind that his spectators were not many; he played B.B King's "Every Day I Have the Blues" like a pro. The clip shows Felix speaking French with his camp director before proceeding to sing in impeccable English.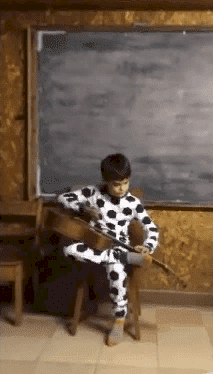 YouTube/Fondation des Aveugles du Québec
Felix's camp director who filmed the performance and uploaded it on Facebook said he never imagined the clip to go viral. Within three days of uploading, it already had 90,000 shares.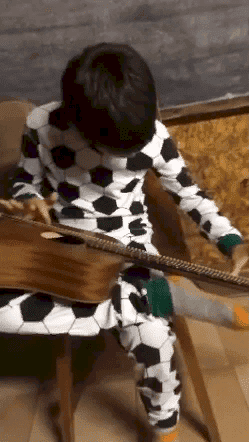 YouTube/Fondation des Aveugles du Québec
The talented Felix was born blind as a result of his premature birth. His mother was only six months gone when he was born. The musical genius makes music in the style of B.B. King, Charley Patton and Robert Johnson by ear.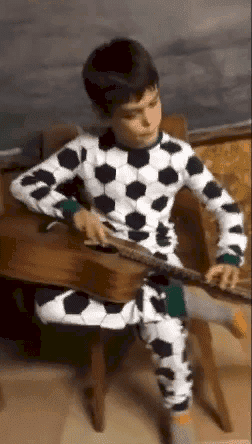 YouTube/Fondation des Aveugles du Québec
His mother, Marie-Eve Soucy, told the media Felix has always been interested in music. As an infant, he used to play drums in his high chair. What's more? The fantastic ten-year-old is self-taught. His parents bought him a guitar when he was six, and he did the rest.
Internet users have been praising his astonishing skill and comparing Felix to Blues legends like Ray Charles.
ANOTHER SOULFUL RENDITION WINS THE INTERNET
Felix's story bears huge similarities with that of Elsie, a visually-impaired Filipino girl who won the internet with her impeccable rendition of Whitney Houston's "I Will Always Love You."
Elsie, also born blind, lives in a small fishing village in the Philippines. The vocal powerhouse has never received formal education and does not speak a word of English. She learns the lyrics to her favorite songs only by listening to them on the radio.
Please fill in your e-mail so we can share with you our top stories!