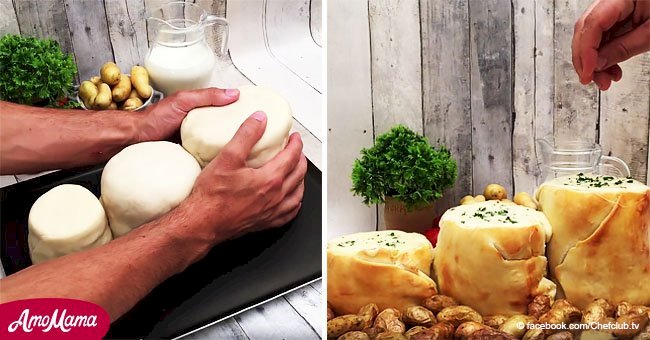 Here are some creative cheese fondue variations
There are many ways to create a good-tasting and aesthetically-pleasing cheese fondue. The Chef Club prepared a short video teaching avid cheese fans how to recreate their version of a simple but fancy cheesy snack.
Even though the video was just uploaded two weeks ago, it has already reached over 41 million views, proving that it is a big hit to cheese lovers everywhere.
On the caption, the Facebook page went with "La fondue des Lords," which translates to fondue for the lords.
For a minute and a half, the instructional video showed how to make the sure-hit recipe in easy steps.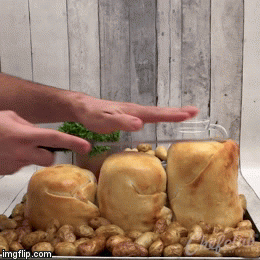 Source: Facebook
Follow us on Twitter at
AmoMama USA
for more viral videos and more famous recipes.
Three kinds of cheeses are needed for the special cheese fondue: Reblochon, Camembert, and five Raclette cheese.
The three kinds of cheese were placed side by side on a wooden tray. Four reblochons were used and layered one after the other. Three layers were used for the camembert, while the raclette cheese had more than ten layers and were all shaped into a circle using a drinking glass since they were originally square in shape.
Pizza doughs were used to cover each of the various cheeses. Afterward, the man placed them all in a baking pan and surrounded them with small potatoes.
He then poured olive oil all over the potatoes followed by salt and pepper.
The oven was preheated at 180 degrees Celsius, and the tray was placed inside for 50 minutes.
As soon as the tray came out of the oven, the man sliced through a thin layer of each of the three fondues and revealed three kinds of perfectly melted cheese inside. He then sprinkled parsley on top.
There was nothing left to do but have the potatoes dipped into the special cheese fondue.
Cheese is very useful in most dishes. There are different kinds, and they go with almost anything.
Aside from the nutrients that can be acquired from them, Style Craze made a list of other benefits of cheese for the skin, hair, and for our health.
Meanwhile, get the chance to learn how to make the perfect pizza.
Please fill in your e-mail so we can share with you our top stories!