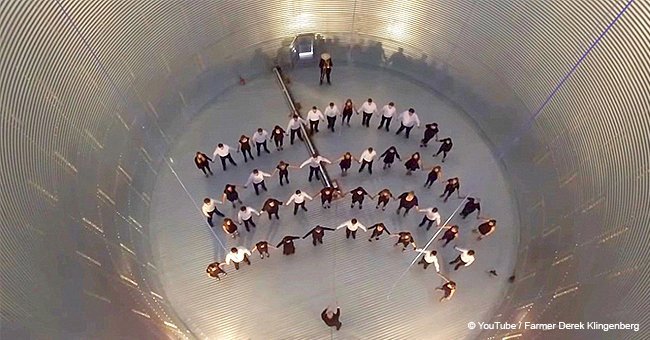 Farmer invites choir to sing beloved classic inside grain silo and it sounds truly amazing

Farmer Derek Klingenberg invited the Bethel College Choir to sing a classic hymn inside a grain silo, and their performance was incredible.
Derek, from Kansas, took to YouTube recently to share an adorable video which shows the Bethel College Choir sang "Down To The River To Pray" in his grain bin.
In most cases, a grain bin isn't considered to be the classiest place. Derek, however, is breaking this belief for good. Follow us on our Twitter account, @amomama_usa, to learn more and take a peek at their performance of this iconic song for yourself below.
The farmer decided to bring the Bethel College Choir to show the world his latest creation.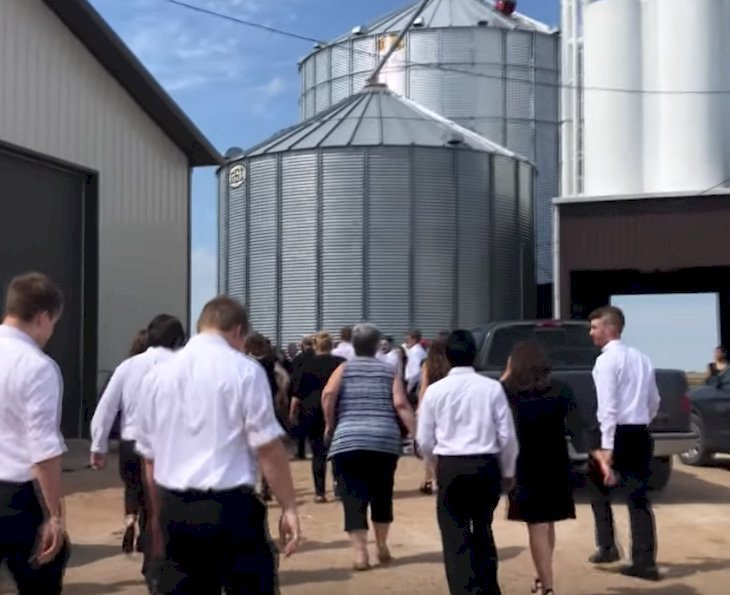 Source: YouTube/Farmer Derek Klingenberg
Once the choir was finally assembled, they gave one of the most remarkable performances that the world was ever going to witness.
Their rendition of an old American hymn, "Down To The River To Pray" was sending chills down everyone's spine.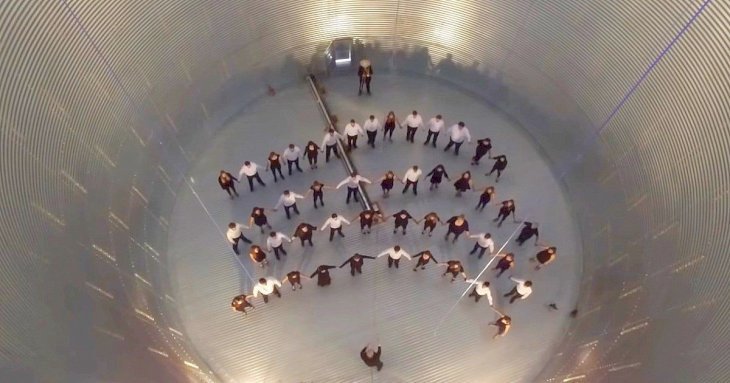 Source: YouTube/Farmer Derek Klingenberg
The talented singers sang their hearts out as the others played their instruments perfectly. Their sound echoed off the silo's steel walls.
Sure enough, many people from all over the world tuned in to watch the Bethel College Choir perform in such a unique place.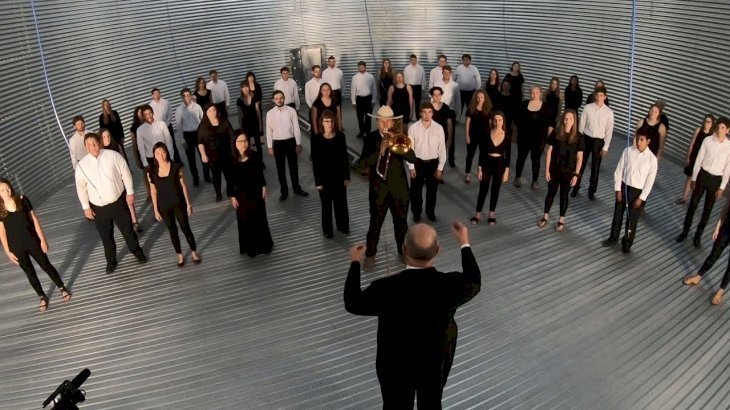 Source: YouTube/Farmer Derek Klingenberg
Their video has amassed over 400,000 views since Derek posted it on September 4, 2018.
One user commented, "This song is usually sung with each verse getting faster and faster. I was wondering what they would do with all that reverb! The choice was made to keep it slow, which, to me, was brilliant, really let the notes ring out and blend like they should. I loved it!"
"Very interesting you are always coming up with something neat to do on your farm. That had the sound amazing standing there. Hope you have an amazing day," another user added.
To check out Derek's other videos, visit his YouTube channel, Farmer Derek Klingenberg.
Please fill in your e-mail so we can share with you our top stories!