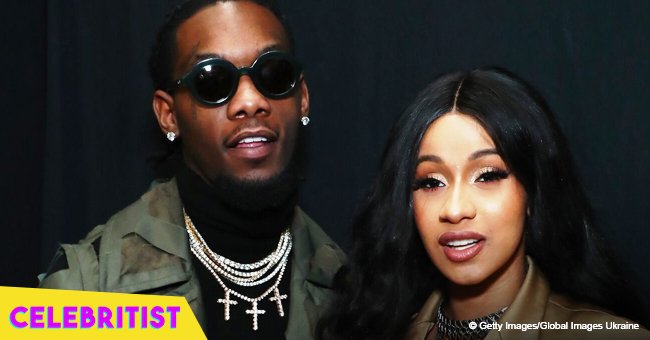 Cardi B shares wedding photo for the first time to celebrate 1st anniversary

Cardi B shares a never before seen wedding photo to celebrate her 1st wedding anniversary with husband Offset.
Last September 20, Cardi B and Offset celebrated one year of marriage. In commemoration of that special day, the rapper posted an intimate photo of the both of them that has never been shown to the public. The photo of the couple holding hands while looking down in what seems to be a prayer position, was posted on her official Instagram and gained over 1 million likes and showered with nothing but beautiful comments.
It seemed like the photo was taken during their wedding ceremony, which was both spontaneous and intimate, as the two wanted privacy in that special moment. The rapper shared:
"was one morning in September we woke up and decided to get married. We found someone to marry us, and she did, just the two of us and my cousin. I said I do, with no dress no make up and no ring! I appreciate and love my husband so much for still wanting for me have that special moment that every girl dreams of when he gets down on his knee and put a ring on my finger and he did that for me!!"
The couple, even one year later, still prefer to keep things down low and private. Offset said:
"We work. With a day off, we'll be in bed all day, just enjoying each other's company. It ain't about going to no movie, no dinner, nothing. We can go eat McDonald's or Wendy's. She might want a chocolate Frosty. We done so much bizarre [expletive] with each other – rings and cars and chains. We got that out of the way."
This beautiful couple is undoubtedly in love with each other for all the right reasons. Their simple relationship has nothing but love written all over it – no strings attached. All the best for this power couple!
Please fill in your e-mail so we can share with you our top stories!