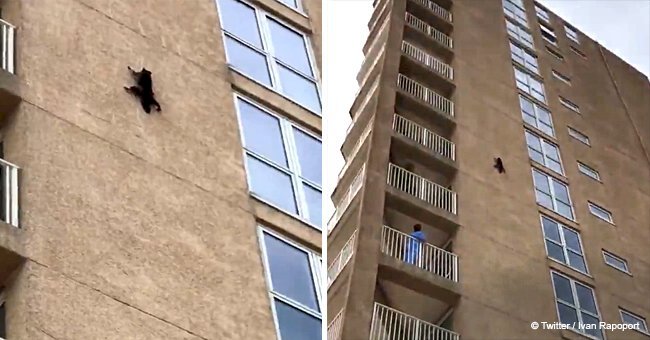 Raccoon climbs 9 storey tower block and leaps off in front of surprised onlookers

Residents of Ocean City, New Jersey were left stunned when they saw a raccoon almost nine stories high on the side of a building.
Of course, a few of the bystanders captured the shocking scene. A Twitter post showing video of what happened is found below.
The four-legged creature had climbed up the building to no end apparently. Before he knew it, he was stuck and there was only one way out of the situation.
Follow us on Twitter for more @amomama_usa.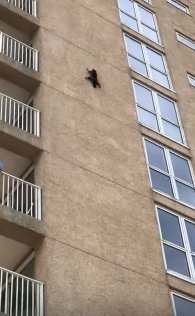 Source: Twitter
According to the Daily Mail, a South Carolina man named Micha Rea got the best view of the incident which occurred last Friday.
Rea said he was taking a walk with friends when they saw what was going on. He started recording the scene right away.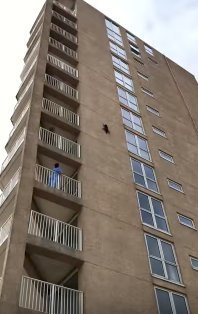 Source: Twitter
In the clip, he recorded the creature as it scales the wall, then panned around to show the many onlookers.
As soon as his camera returned to where the raccoon was, the animal took a literal leap of faith to the sand below.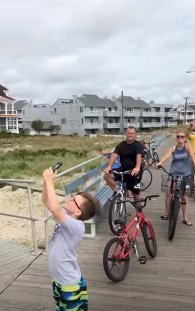 Source: Twitter
It appeared to fly through the air, arms splayed out as it fell to the ground. The resulting "thwack" deceived what happened after.
Without a misstep, the raccoon immediately took off running right after it landed.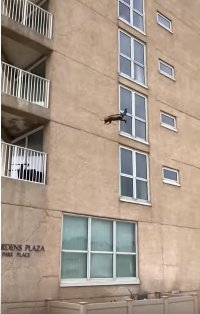 Source: Twitter
Luckily, this raccoon scampered away without approaching anyone.
But raccoons are well known for being aggressive. They also spread diseases, so people should be wary of their presence.
Especially with Winter approaching, when they tend to search out areas to nest or to create dens for their newborns.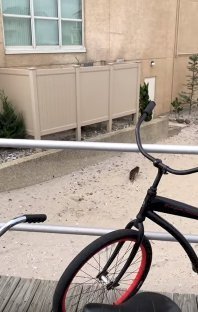 Source: Twitter
But the furry creatures have their appealing qualities. They are well-known for their black "masks" and adorably stocky front legs.
While they are normally quite intelligent, we're not sure if this raccoon's climb was the smartest move.
Back in 2015, one Sarasota raccoon made a genius move when it requested food by vigorously knocking a stone on a homeowner's glass door.
Susie Chinn recorded just one of the many times "Rocksy" made the bold move. The raccoon regularly ate from Chinn's cat bowls, but times were getting harder, forcing her to take up the habit of begging for more food.
Rocksy had four little raccoons to feed. Chinn, a volunteer at Wildlife Inc., was happy to oblige and assist Rocksy's difficult situation.
Please fill in your e-mail so we can share with you our top stories!