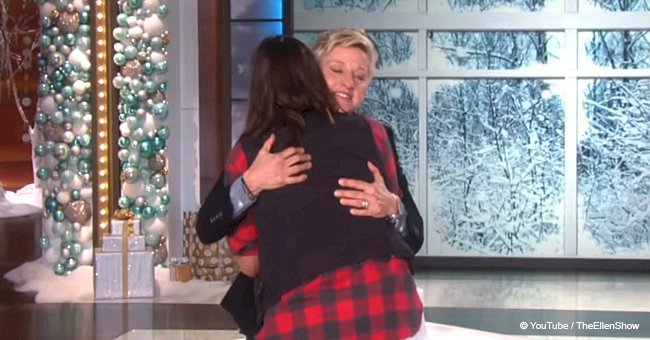 Ellen DeGeneres gives an amazing surprise to grieving mother who lost her 3-year-old son
Jacqui Saldana was still reeling from the pain of losing her three-year-old son when she got invited to be an audience member on "The Ellen Show." But Ellen somehow alleviated her heartbreak.
Jacqui and her husband Dan were left in pieces when their son, Ryan, passed away in early 2014. The boy died when he was struck by a passing truck while playing frisbee in front of his cousin's home according to Mercury News.
Jacqui's loss took a different twist due to the fact that she was keeping track of her family's precious memories on her blog, "Baby Boy Bakery."
The clip of her appearance on the show is found below.
Follow us on Twitter for more @amomama_usa.
After Ryan's death, she shared her heartbreaking sentiments and daily challenges with her readers. They poured out support and appreciated the writer sharing her pain.
Jacqui's readers were so touched by her story that many of them reached out to Ellen to get her on the show.
It was only when Jacqui recognized a head writer named Kevin in real life that the show took action. She bumped into the "Ellen Show" crew member at Crate and Barrel some months after her son's death.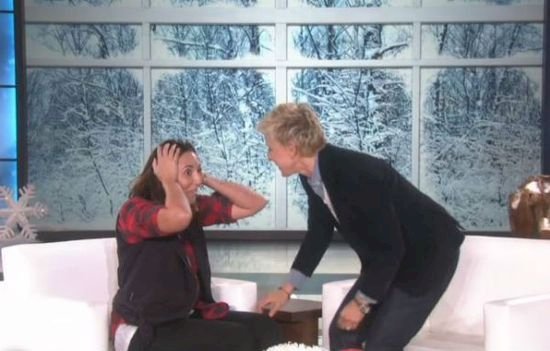 Source: YouTube
Jacqui is an avid watcher of the show. Had it not been for that fact, it's unlikely she would have recognized the employee who is hardly in the spotlight.
She let him in on her love for the show. She also shared that she was going through difficult times, but Ellen always helped her feel better.
But it was the show's cast that dug up Jacqui's devastating story. They invited Jacqui and her family to the show in mid-December.
During the show, the segment went on as normal, with Jacqui dancing and laughing throughout.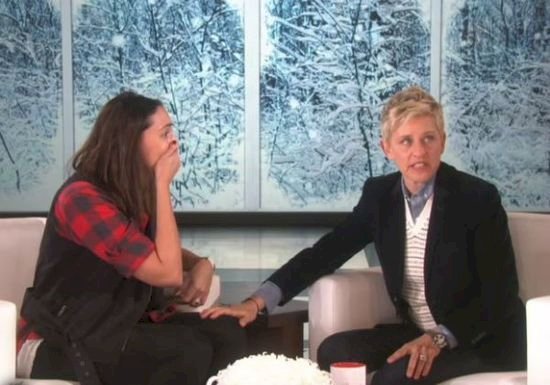 Source: YouTube
Ellen said, "There is someone in our audience who we invited to our show, because she's going through a very rough time, and I want to meet her."
Then Jacqui was invited down to meet her favorite talk show host. The two held back tears as they shared Jacqui's story with the world.
Ellen then let Jacqui know: "I'm sending you love all the time."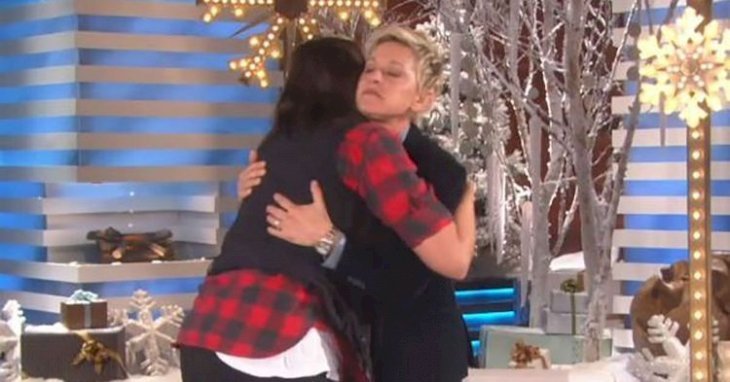 Source: YouTube
She told her she had been reading her blog posts about Ryan, and that Jacqui should know she is "helping a lot of people."
"The fact that you are so honest about how hard it is to get up every single day and the holidays and knowing how hard it must be this time of year - I can't ever make up that loss for you."
Jacqui chimed in that everyone's going through something.
But Ellen found it fit to invite the humble woman back for three more live episodes of the annual "Twelve Days of Giveaways" event that was going on.
Source: YouTube
This meant that in addition to that day's gifts, Jacqui would receive three days' worth of presents, as well as the chance to lift her spirits by watching Ellen live in the studio.
Back in June 2018, singer Walker Hayes' also experienced the worst loss a parent should never have to go through.
The 38-year-old's seventh child was born in a stillbirth situation on June 7th. His wife Laney posted the devastating news to their social media.
The loss led Walker to cancel his performance at the CMT Awards the next week, but the songwriter received tons of support from his fans.
Please fill in your e-mail so we can share with you our top stories!