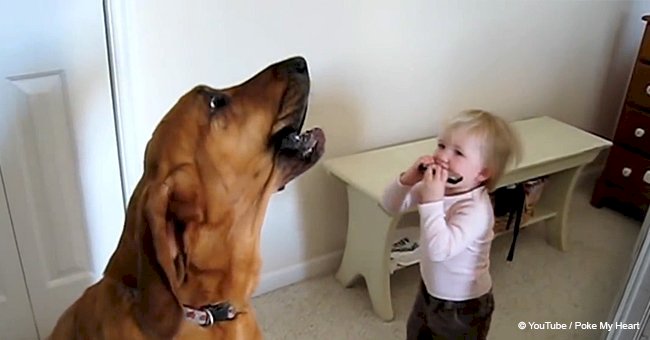 Dog and toddler perform sweetest blues duet together

Holdings his harmonica, an adorable little boy sang with his family's dog.
As shown in a YouTube video, the dog can't help but howl along when the little boy starts to play the musical instrument.
The boy's mother made sure to capture the heartwarming moment. Posted by Poke My Heart on March 8, 2012, the video has racked up 387,000 views and dozens of comments.
Dogs, which are believed to have evolved from wolves, are known to howl when they hear certain pitches for a variety of reasons, including communicating with his pack.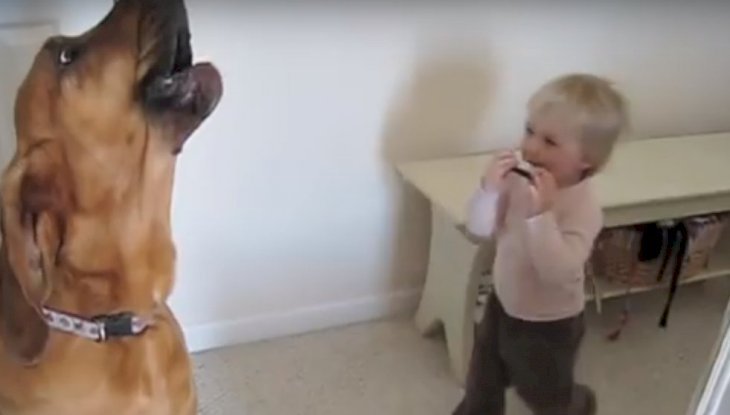 Source: YouTube/Poke My Heart
Wolves howl to share their location and information about threats. A dog's natural wolf-like instincts kick in when a loud sound goes off in their presence.
WHY DO DOGS HOWL ALONG TO MUSIC
Dogs are believed to move to a quieter place when they dislike the music playing. That's contrary to the belief that when the dogs are uncomfortable, they howl along to the music.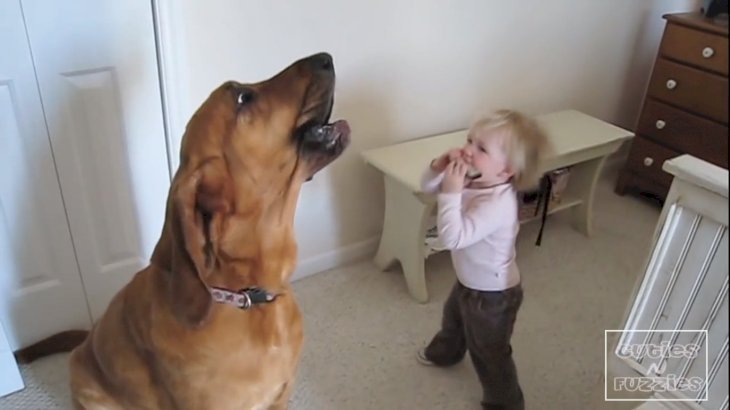 Source: YouTube/Poke My Heart
Another dog that has caught massive attention is a talking French bulldog.
The wise little puppy has chosen the three best words any dog owner loves to hear. When his Mommy says, "I Love You," the dog doesn't only bark back, the dog tells the three sweet words right back.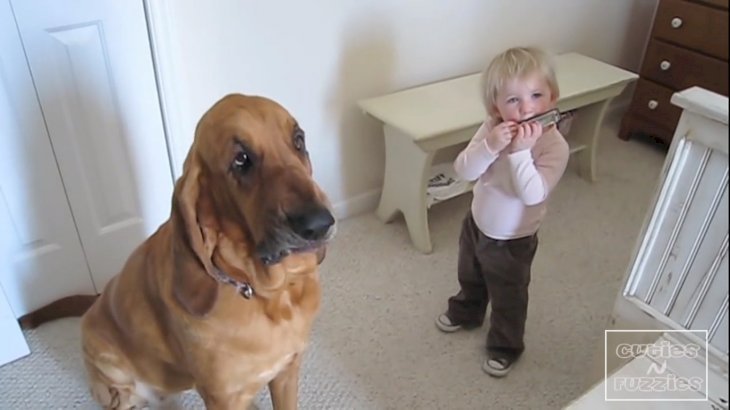 Source: YouTube/Poke My Heart
MIMICKING HUMAN SOUNDS
While dogs can't talk, they do learn to mimic our vocalizations, according to dog experts.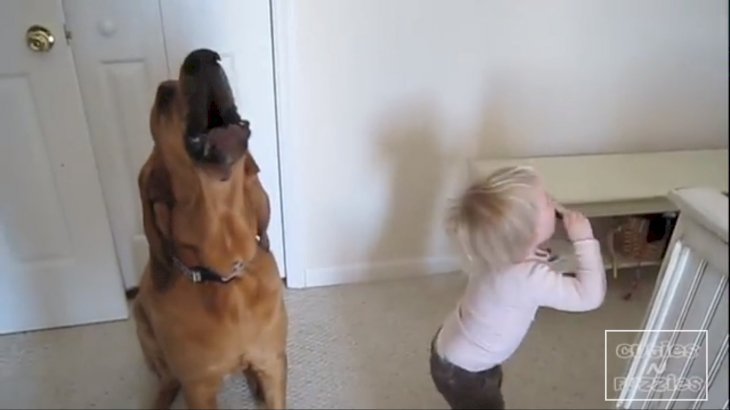 Source: YouTube/Poke My Heart
"Dogs vocalize with each other to convey emotions-and they express their emotions by varying their tones, he says. So it pays for dogs to be sensitive to different tones. Dogs are able to imitate humans as well as they do because they pick up on the differences in our tonal patterns," states the The Scientific American.
The little French bulldog clearly knows what his Mommy is trying to convey. He knows it is an important message and wants to make sure to mimic her tone.
His Daddy made sure to caption the heartwarming moment on video and posted it online. It quickly went viral, for obvious reasons.
Please fill in your e-mail so we can share with you our top stories!