Cat gets brutal revenge on woman who was kicking snow at his face
Buddy, the cat, attacked his owner named Maxx when she tried to kick snow in his face, and the horrific experience was captured on camera.
A Michigan woman looked out into her snowy yard and saw that her cat Buddy was vigorously attacking her mother's dog.
Terrified by what she witnessed, Maxx quickly raced outside to help the poor dog. She also wanted to see what was wrong with Buddy, who was a former stray.
Follow us on our Twitter account, @amomama_usa, to learn more and watch the footage below to see this brutal attack in full.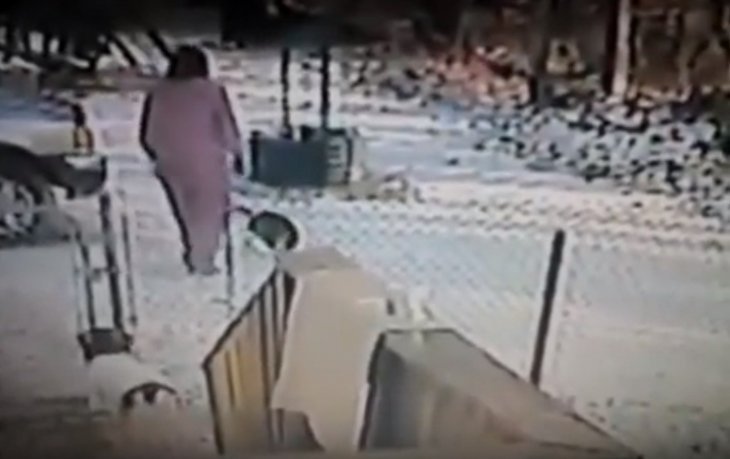 Maxx then attempted to pull Buddy away from her mother's dog but the cat only dug in further with each attempt. Though Maxx needed to help, she also wanted to keep her beloved cat from tearing her to bits.
She tried to scare Buddy off without engaging with him directly. Unfortunately, nothing she did appeared to have any effect on the cat.
Never thinking that Buddy would ever turn against her, Maxx decided to kick snow in his face. The angry cat then leaped directly onto her face and forced her to the ground.
Maxx did everything to escape Buddy's attack. She was frightened that the cat's claws and teeth would hurt her eyes. Luckily, she was able to stumble back indoors.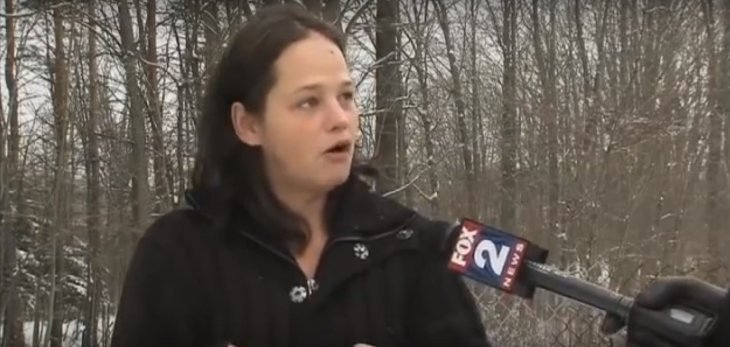 Buddy, however, had already done some damage to her face. He sank his teeth into her forehead and also scratched her face, leaving wounds on her cheeks.
Maxx couldn't believe how the cat had behaved. Buddy was a stray, but she had previously rescued other strays and hadn't experienced any problems with them.
Maxx went to the hospital and got an infection that caused her face to swell and deform. According to the doctor and animal control people, rabies might play a significant role in Buddy's offensive behavior.
Sanilac County officials tested Buddy for rabies. But to do so, the cat was euthanized. The tests, however, were negative. Maxx, who owns three other cats, said:
"I saved [Buddy] from someone else who was going to put him to sleep, and he was very sweet. When they came for him I couldn't even see, because even though he did that to me, I knew what they were going to do to him."
Despite what happened, the woman said she's still a cat lover and that she will try to rescue more stray cats in the future.
Another cat lover, Janine DeMartini, didn't understand why her adopted cat didn't stop jumping to get her attention.
The cat then led her to her daughter Isabella's room when she finally got up from the bed. DeMartini was horrified when she saw the little girl's blanket was covering her face.
According to the mother, Isabella had turned around in her sleep, and the blanket was suffocating her. Luckily, the adopted cat saved her life.