Man discovers a 3-year-old stitch in his leg and starts to pull it (video)
The unnamed man, from Memphis, Tennessee, found a stitch that had been in his body for three years. He decided to pull it.
In the video posted on YouTube in 2016, the man can be seen pulling a stitch out of his own leg after the doctors who performed a surgery left it inside of him.
Follow us on our Twitter account, @amomama_usa, to learn more and scroll down to see the process for yourself below.
In 2013, the man was involved in an accident, which required him to receive over 100 stitches in one of his legs along with other stitches elsewhere on his body.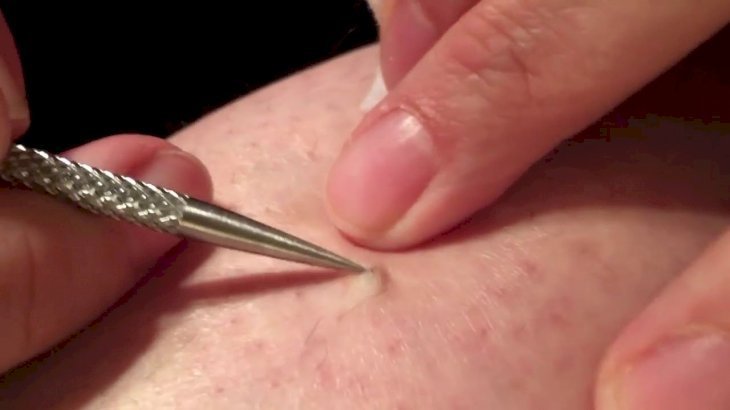 According to the Encyclopedia of Surgery, most sutures are removed after a few days or weeks.
"Nonabsorbable stitches should be removed several days to weeks after their placement, depending on their location. For instance, sutures on the face should be removed in approximately 5 days; sutures on the legs and abdomen, in 7 to 10 days; and sutures on the back, in 10 to 14 days. Strips of adhesive tape may be placed over the wound to help support the tissue while it is healing," it says.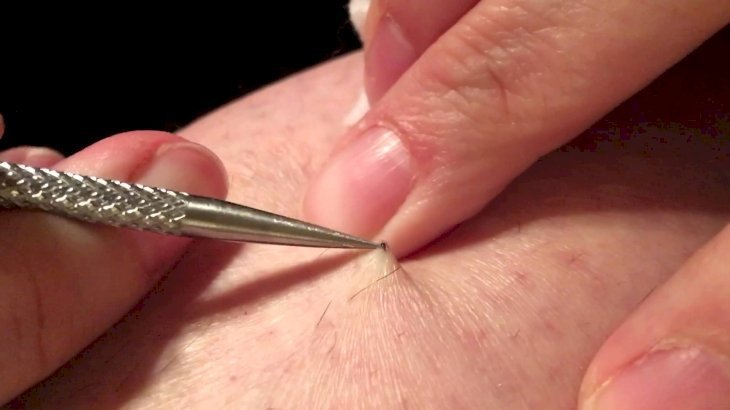 However, in this case, some of the man's stitches remained inside his leg for three years.
All of the time, he noticed that his leg was itching in one spot. There were times that the itchiness was so severe that he would break his skin from scratching.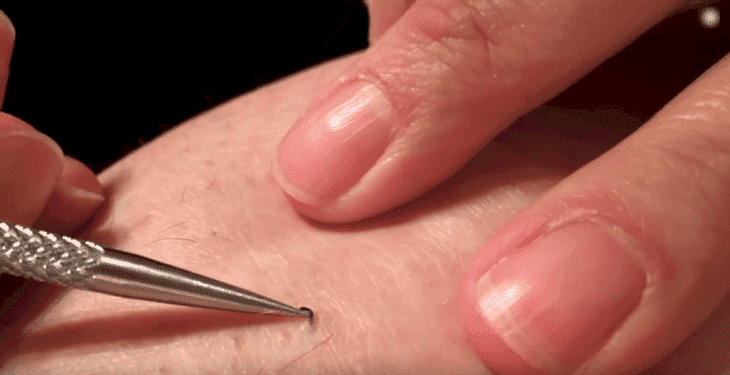 One day, he saw something that looks like a plastic wire sticking out of his leg - and he began pulling it. The man ended up removing eight stitches in all.
The clip that shows the removal of one of those stitches quickly went viral. It has been viewed over 14 million times on YouTube.
One user commented, "That looks painful." Another user added, "Yeah this happens when I got stitch up... The stitch got buried under the skin after a while. And it's still there, giving me weird feeling if I ran my fingers on it... "