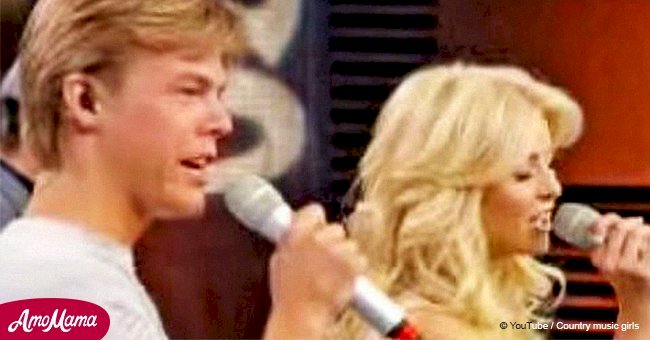 Derek Hough joined sister Julianne on stage and their voices sounded amazing together
Julianne Hough recorded a spectacular duet with her brother, Derek Hough, as the duo sang a breathtaking rendition of her popular song.
The video uploaded to YouTube sees the brother-sister duo taking on the stage during AOL Music Sessions as they perform the song from Julianne's debut album.
During their performance, Julianne starts singing the lead and her brother supports her by providing his vocal to on one the verses and the chorus.
The two artists seemed to be feeding off each other's energy and passion for music to put up a remarkable show. This surely got reflected in the audience, who just could not stop cheering and applauding the performance.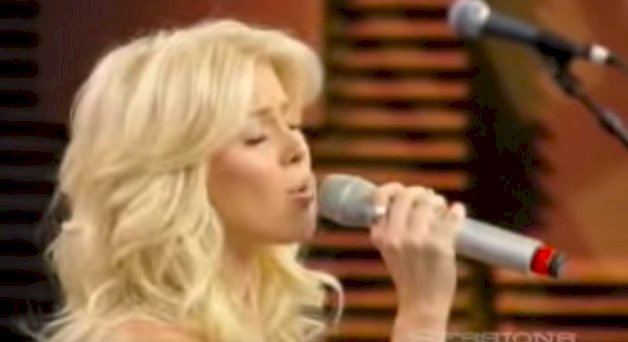 Source: YouTube/Country Music Girls
Follow us on Twitter to learn more.
Their voices were perfect for each other and they complemented each other with a soothing brilliance. Hearing them harmonizing and singing in perfect synchronization is truly an enjoyable experience.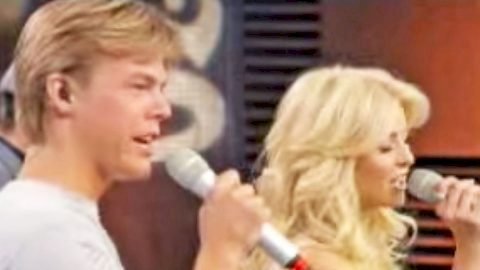 Source: YouTube/Country Music Girls
The video has been viewed more than 600,000 times so far and has gathered more than a hundred likes making the video go viral.

Source: YouTube/Country Music Girls
Viewers have showered comments of support and praises on the comments section. One YouTube user by the name of Elizley P wrote that she loved the duo's relationship and that she wished she and her brother shared that kind of relationship.

Source: YouTube/Country Music Girls
Another user, Pat Cell Phone Stuffs, wrote, 'Love both these young talents and their from Las Vegas....grew up here! Nice to see young folks like them, so talented but such real good young people.'
According to Country Rebel, Julianne released her debut country album in 2008 and has never looked back since.
Her album reached the top spot on the Billboard Country Albums chart and also reached at the third spot on the Billboard 200 album chart. Her duet with her brother, Derek, was also included on her debut album.
Earlier this year, Julianne surprised her fans by sharing a special video of her fairy-tale wedding with Brook Laich on the occasion of their one year anniversary.
Hough's wedding was one of the most talked about celebrity events due to its sheer beauty and elegance. The two minutes 50 seconds long video that she later released did not fail to impress her fans.
Please fill in your e-mail so we can share with you our top stories!