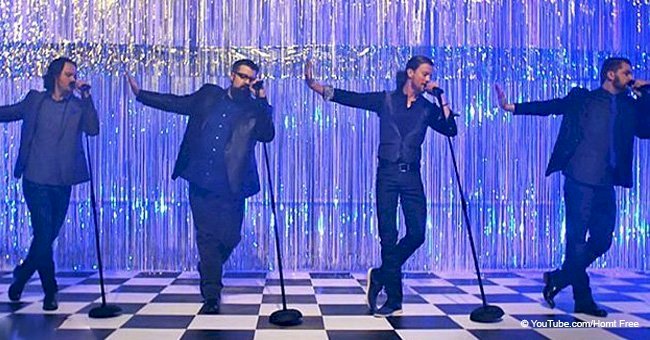 'Home Free' steals the show with a dazzling a cappella cover of Keith Urban song
The favorite a cappella group, Home Free, performed a stunning cover of one of the biggest country hits from Keith Urban, "Blue Ain't Your Color."
In the video uploaded to YouTube via the band's official channel, the five band members stand before a glittery old backdrop in a straight file and sing to the microphone.
Besides showcasing their amazing vocal ability, they also display some smooth dance move as they provide one of the finest renditions of the country classic.
Reporting about the first look of the enjoyable cover video from Home Free, Fox News took an exclusive interview with band members, Rob Lundquist, and Tim Foust.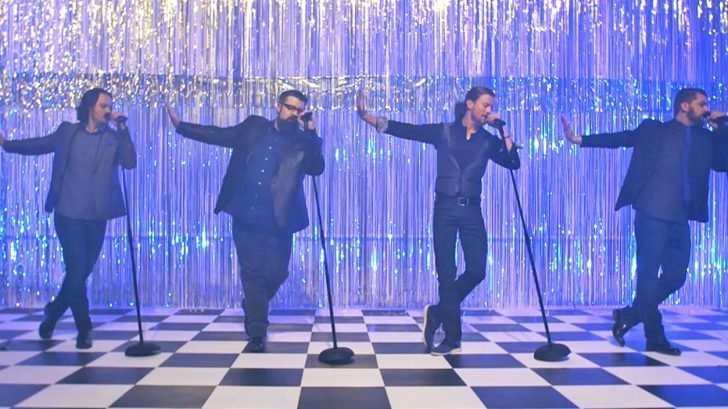 Source: YouTube/Home Free
Follow us on Twitter to learn more.
Lundquist told Fox News that they always wanted to do a "Home Free" cover for the song as soon as they heard Urban's version for the first time.
The band's bass, Foust, revealed that when they originally began arranging the song with their producer Darren Rust, it took an old-school Motown feel.
"So we tried to capture that vibe with our music video as well. It was a blast bringing that twist to a killer country song," Foust explained to Fox News.
The amazing video has been warmly welcomed by the internet. It has been viewed over 4 million times and has received over 37,000 likes so far. There are almost 3,000 people taking time to talk about the cover in the comments section.
Meanwhile, Country Music Family reported that Urban's "Blue Ain't Your Color" was released in August 2016. It was the fourth single from Urban's hit album, Ripcord. The song was loved for its blue-styled tune and immediately soared to the top of the country chart.
Home Free is one of the most beloved a cappella bands, who has previously produced other popular covers of songs including Maren Morris's "My Church," and Thomas Rhett's "Die a Happy Man."
In their cover of "My Church," the band emphasized the song's gospel vibe, which was truly complemented by their rich harmonics.
Please fill in your e-mail so we can share with you our top stories!