Comerica Park food services employee caught spitting on customers' pizzas
A former Comerica Park food services employee has been fired and placed under arrested after a video of him spitting on a pizza went viral.
The man, who has been identified as Jaylon Kerley, is currently in police custody and could face charges after the video was uploaded to Instagram.
As reported by WXYZ, Quinelle May, Kerley's co-worker and the one who posted the video, said that he was sent home and threatened with prosecution if he didn't take the video down.
Follow us on our Twitter account @amomama_usa to learn more.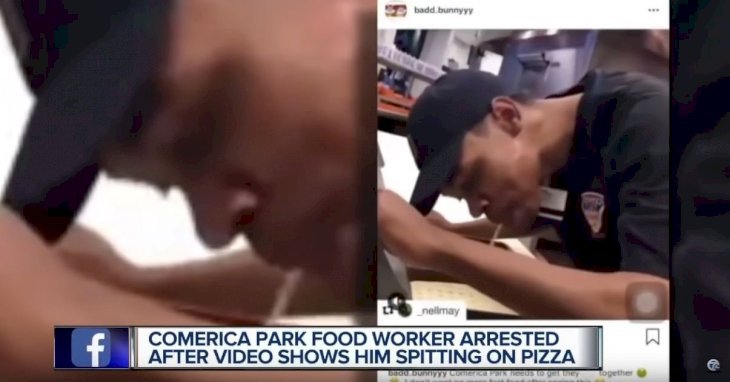 NOT THE FIRST TIME
The incident took place on Friday, September 21, 2018, during a game between the Detroit Tigers and the Kansas City Royals.
According to May, this wasn't the first time that Kerley spat on food while preparing it, and that he, himself was sent home that day for not wearing a Comerica Park shirt and being in the bathroom for too long.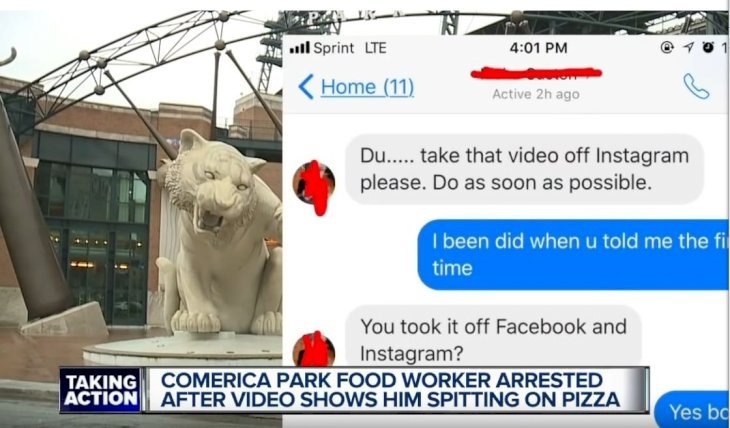 DOING THE RIGHT THING
In the Instagram post, May wrote that he posted the video, now deleted, because he had been ordered to go home, so he couldn't wait until after the game to tell his superiors about the incident.
"The customers don't deserve this!! This is disgusting! And for the company to threaten me and let me go for exposing this video to the fans is also disgusting!!"
Quinelle May, WXYZ (originally on Instagram), September 22, 2018
Watching the Now ch 7 Detroit employee spits into pizza @ Comerica park I will never buy a pizza from little centers.

— Consumer's Corner (@maganda636) September 24, 2018
HE WAS HAVING A BAD DAY
But while May claims that he was threatened with prosecution for posting the video online, Detroit Sportservice reportedly released a statement saying that 'no one acting in an official work capacity asked him to remove the video.'
As for the reason why Kerley spat on the pizza, May shared that it was because their boss kept yelling at him and that he was just having a bad day.
SPIT CAN BE DANGEROUS
Our spit can carry a whole array of diseases, which can cost someone their life. Unfortunately, that was the case for Arina Koltsova, a policewoman from Ukraine who died after a criminal spat in her face.
The suspect suffered from tuberculosis and she later contracted the disease. Although she started treatment immediately after the diagnosis, the 35-year-old perished on July 25, 2016.