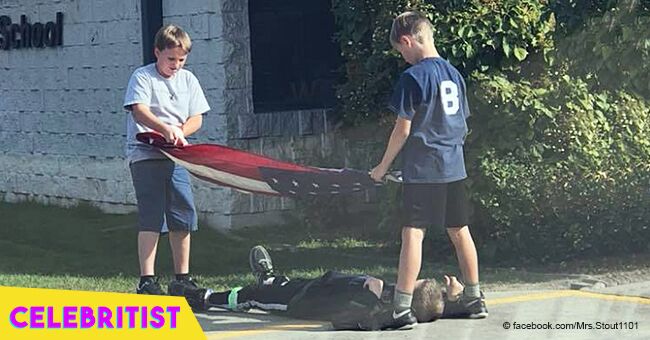 Photo of three fifth graders carefully taking down a U.S. flag goes viral

A photo of three fifth graders carefully taking down a U.S. flag goes viral, as it showed pure dedication and hard work from the students that many others could learn from.
Last September 20, a photo of three students taking down the U.S. flag went viral on social media. Trying their best not to violate anything from the US Flag Code, the three boys made sure to think of ways to fold the flag properly and respectfully.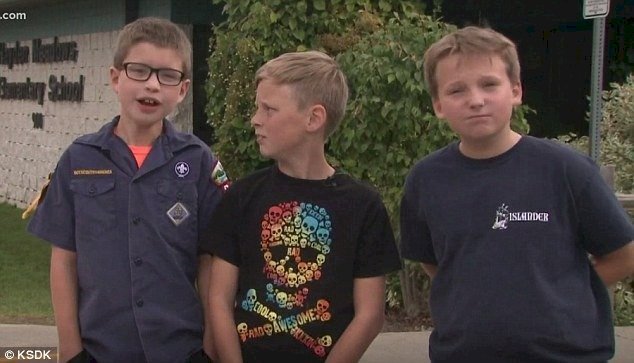 Source: Facebook
The photo was posted on Facebook by Amanda Reallan with the caption:
"Hayden Meadows Elementary School!!! This needs to go viral! Wow! I just watched the most amazing act of Patriotism! Was waiting to pick up my children from school when three boys took down the flag. They were having a hard time making sure it didn't touch the ground when the third boy laid under it to honor not letting it touch the ground!"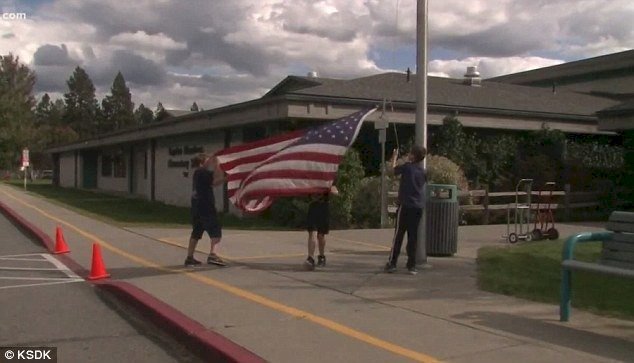 Source: Facebook
The three boys were fifth grade Club Scout students from Hayden Meadows Elementary School in Idaho. As experienced members, they were aware of the US Flag Code, which states that the stars and stripes "should never touch anything beneath it, such as the ground, the flood, water, or merchandise…the flag should never be carried flat or horizontally, but always aloft and free.".
Because of this, one of the three kids, Jack LeBreck, thought that it would be best to use his body as guard from the flag touching the ground on a windy day, thus, he laid down on his back beneath the flag while the two other boys, Casey Dolan and Naslan Tuttle, folded the flag. According to LeBreck, they were aware of the weather situation that might endanger the flag touching the floor, and so they made sure to think of ways not to make it happen.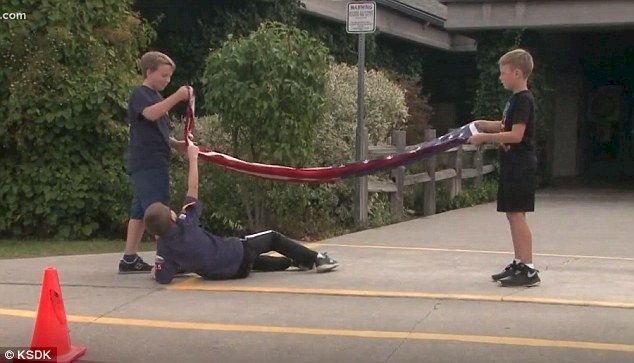 Source: Facebook
"We're had a bunch of close calls but I thought it would happen because it was kind of a windy day. So I just thought of laying down… and swing that would happen."
The boys gave credit to their custodian, Mac McCarty, a veteran who served for 20 years, for teaching them well and inspiring them. However, Mr. McCarty expressed that the idea and act of patriotism was all them.
"What they did yesterday was obviously all them… laying on the ground and all that. They did themselves proud, they did their families proud, they did their school proud, and I am very proud of them."
The candid photo has gone viral ever since for the outstanding act of patriotism these young men did. Certainly, they are men for their country and are good examples to young fellows like them. The authenticity of the photo has been put into question which has also been addressed and certified by the owner of the photo. She hopes that the small but meaningful act of respect for the country may be passed on to other children and her children as well.
Please fill in your e-mail so we can share with you our top stories!