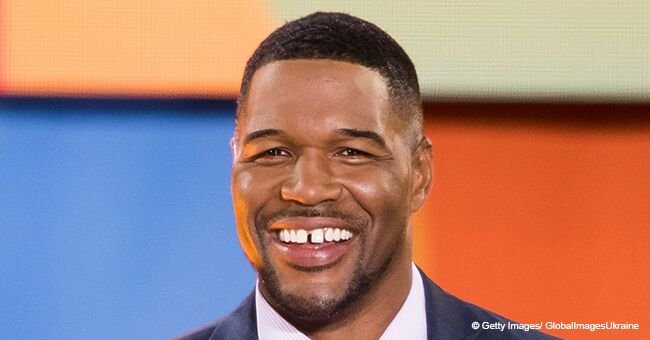 Michael Strahan shares picture with his parents and all his beautiful children

Michael Strahan posted a photo on Instagram of a selfie of his children and parents, and it definitely warmed the hearts of IG users.
Recently, Michael Strahan showed how much he values family through a simple act of posting a photo of his parents and children on social media. Although Michael's career was at its peak when he was introduced to the National Football League Hall of Fame in 2014, he still continues to be a great influence in the football world.
The football superstar, despite being busy, has always valued family. He gives credit to his family for being where he is today. In an interview, he disclosed that his father, Gene Strahan, was one of the reasons for his success as he looked up to the Army boxer who defeated a future heavyweight champion. He and his father would train to strengthen and condition Michael for his sport.
Gene was able to raise his family of six kids only having the salary of a custodian. He raised his children with values and virtues, and hunger for success. More than being a good father, Gene was a good man.
During Michael's career in the New York Giants, Gene, along with his wife and kids, would load supplies onto trucks for strangers in war-torn Yugoslavia in need of help. He and his family would drive through Germany and other countries to do acts of service and gratitude.
Aside from Michael's father, he also gives credit to his mother for his athletic skill. His mom was a basketball and track star in her younger years which only meant that the athletic genes really did run in the Strahan family. Additionally, Michael's uncle Art, whom he lived with for a while was a former pro footballer in Houston.
Certainly, Michael Strahan was a lucky man to have been blessed with the best set of parents. It is no wonder that he is working hard to set the best example and give the best life to his own children.
Please fill in your e-mail so we can share with you our top stories!