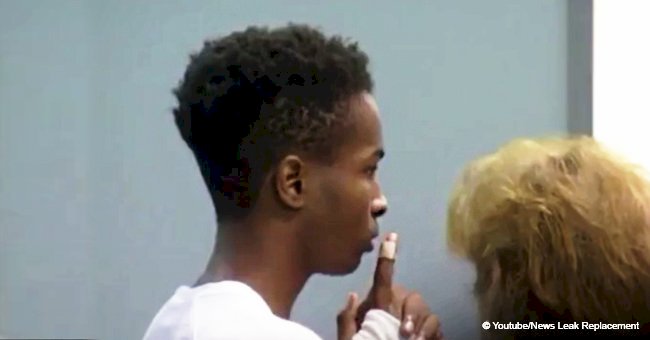 Teen murder suspect collapses after praying 'I'm a good soul' in dramatic court video

Shyhiem Adams, the 18-year-old young man accused of stabbing to death a 16-year-old student from Enfield High School, collapsed when he learned his charges.
Justin Brady was found with multiple stab wounds just outside 15 Hoover Lane shortly after midnight of September 10. A police report stated that Brady and Adams argued on social media before that.
As a way to continue the fight face to face, they cited each other at that place, where Adams allegedly stabbed Brady. A resident spotted that a group of people was dragging a body to a parked car, so they called the police.
When the officers arrived at the scene, they discovered Brady bleeding and having a difficult time breathing while a group of teens was standing by his side.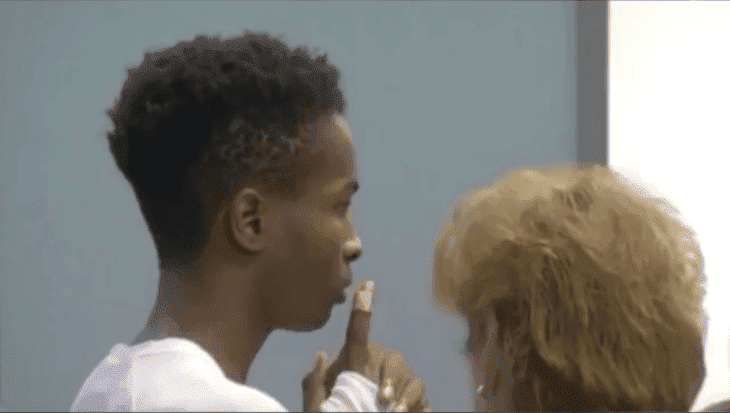 Source: YouTube/News Leak Replacement
THE DEADLY WEAPON
The police took the teen to the nearest hospital but, even though doctors did their best, he was pronounced dead at 01:30 am on September 10. After investigating the events, officers found a knife suspected to have been used for the crime.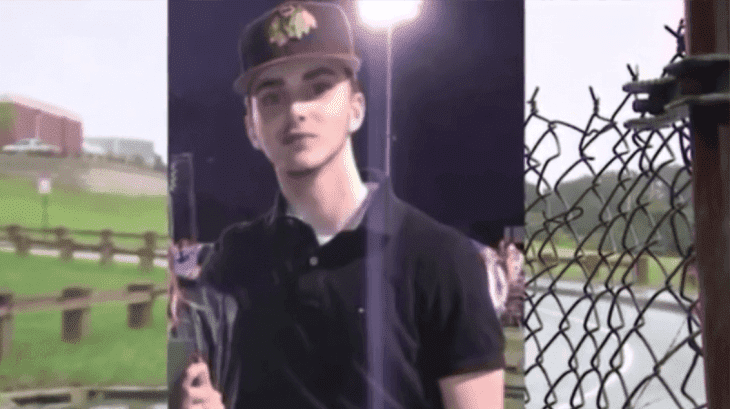 Source: YouTube/News Leak Replacement
It was under the mattress of a Harford residence where Adams usually stays, so that was the proof that tied him to the crime. Later, the 18-year-old man was taken to the court where several people were waiting for the decision.
THE DECISION
Judge Sheila Prats ordered ten people to leave the court as they kept yelling and having outbursts that interrupted the process. When Adams was charged with manslaughter, he collapsed on camera while saying, "I'm a good soul, Jesus please."
THE OUTCOME
Outside the court, a brawl took place between several students from the Enfield High School and other people. An Enfield man, John Moran, was later arrested after the brawl.
During the hearing, Adam's $1 million bond was reduced to $750,000 after his lawyer Senior Assistant Public Defender Ann Guillet requested a $50,000 bond. When he was escorted to his cell, the young man turned to his family and said "I love you. I promise I'm not a bad person."
A SIMILAR SITUATION
Diana Lovejoy and her firearms instructor, Weldon McDavid Jr. were convicted of charged including conspiracy to commit murder and attempted murder, reported CBS News.
While Judge Sim von Kalinowski was reading the guilty verdict, Lovejoy couldn't believe what was happening and, after a couple of seconds, she passed out and fell.
After paramedics helped Lovejoy, the court proceedings resumed. She is expected to be in prison for at least 25 years after trying to kill her then-husband, Greg Mulvihill. She allegedly didn't want to share their child's custody.
Please fill in your e-mail so we can share with you our top stories!