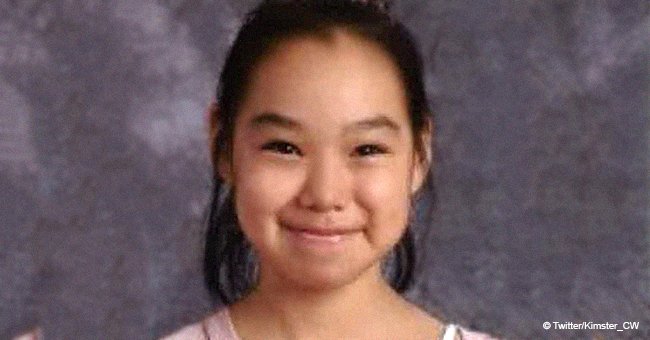 Tragic update on missing 10-year-old girl

Ashley Johnson-Barr, 10, disappeared from a playground a week ago. Her kidnapper has been charged.
The young girl's body was found in the shrubbery outside the city center, and a post-morten revealed that she was the cause of death was strangulation.
There was also signs of sexual abuse, and defensive wounds were found on her hands. Read more on our Twitter account, @amomama_usa.
DNA evidence linked Wilson to her death, and he was charged with kidnapping, sexual abuse of a minor and first-degree murder.
He also tampered with evidence and could receive a life sentence if found guilty of the charges.
Johnson-Barr was killed within hours of being taken from the Rainbow Park playground, and scent-detecting dogs were used to find her body.
Authorities also examined cellphone data and surveillance footage to solve the case, despite Wilson lying to officers in an attempt to clear his name.
Wilson was drinking that afternoon in what was described as a "weeks-long drinking binge" and was caught on camera.
Data from Johnson-Barr's phone showed that she was taken two miles from the town to Devil's Lake water reservoir, within an hour of disappearing.
Surveillance cameras at the lake caught Wilson on camera, as well as a little girl in a pink sweater. Johnson-Barr was wearing a pink Nike shirt that day.
Wilson is currently in police custody, and the town is morning for Jonhson-Barr's death. Residents gathered at the Kotzebue gymnasium over the weekend to pay tribute.
Hundreds of mourners sang hymns and read prayers. A few residents shared their memories, including her teacher Dr. Beau Abernathy, and pastor Tim Ungry.
The townsfolk also arranged a potluck on the day of burial and food was donated from other regions across Alaska.
Her family and elders in the community had the choice to eat first before the food was shared among the hundreds of mourners gathered on school grounds.
Please fill in your e-mail so we can share with you our top stories!