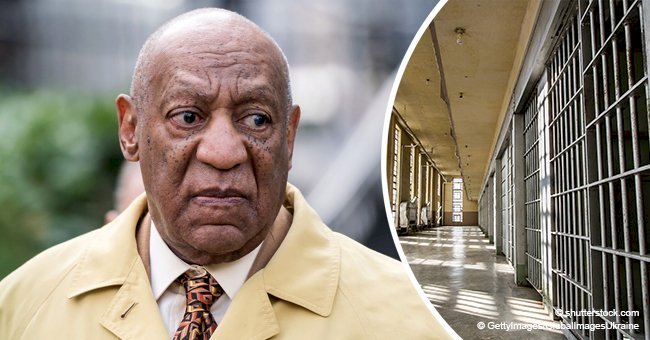 Bill Cosby receives 3 to 10 year sentence for sexual assault
After fighting for years, Bill Cosby's victims are finally getting justice. The 81-year-old actor was sentenced to up to 10 years in prison.
The news was announced on Twitter. The case began five months ago when Andrea Constand took him to court over a sexual assault from 2004.
Read more on our Twitter account, @amomama_usa. Constand said in a statement:
"The psychological, emotional and financial bullying included a slander campaign in the media that left my entire family reeling in shock and disbelief."
The trial spanned 13 days, and the jury also heard from 5 other women who were also drugged and sexually assaulted by the actor.
His legal team proposed house arrest, but the jury heard that Cosby would be living in the lap of luxury, and referenced his birthday bash held at his home earlier this year.
Even though the sentence is for a maximum of 10 years, Cosby will spend three years behind bars before supervised release will be considered.
The Montgomery County DA also said on social media that his sentence includes a $25,000 fine and that the judge denied him bail.
The District Attorney Kevin Steele added that his age wasn't a "get-out-of-jail-for-free card" and Cosby was taken straight to prison after the sentencing.
Despite Cosby's legal team's "bully tactics," Steele said: "The bottom line is that nobody's above the law. Nobody."
He was ruled as a Sexual Violent Predator and will be forced to attend counseling session for the rest of his life. Judge Steven T. O'Neill said:
"It is time for justice in a court of law. The day has come. The time has come."
Throughout the trial, Cosby's team tried to discredit Constand and the other victims by labeling them as money-hungry con artists.
Failing that, they tried to convince the jury that Constand and Cosby were in a consensual romantic relationship.
They even used the death of Cosby's son to garner sympathy from the jury by describing the actor as "lonely and troubled" after Ennis Cosby was murdered.
Ennis was shot in the head during a failed robbery attempt in Los Angeles, California, back in the late nineties.
He was changing a flat tire on Interstate 405 when 18-year-old Michail Markhasev shot him at approximately 1 a.m.
Even though it was ruled as a robbery, the Markhasev didn't take his Rolex watch or the money Ennis had in his person.
Please fill in your e-mail so we can share with you our top stories!