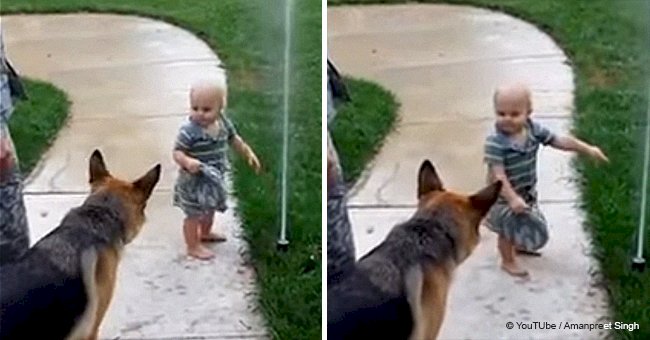 Sneaky German Shepherd decided to attack a sprinkler after a child tried to do the same
A German shepherd proved just how much he was willing to do to protect his owner's child by fighting with a sprinkler in a new video. In the clip, the child was seen attacking first.
The trusty and loyal dog fought a sprinkler in the viral video that has reached thousands of views since it was posted.
From the beginning, the pooch appeared to have no clue what the silly contraption was.
Eventually, the dog was able to make something out of it after the baby showed him what to do.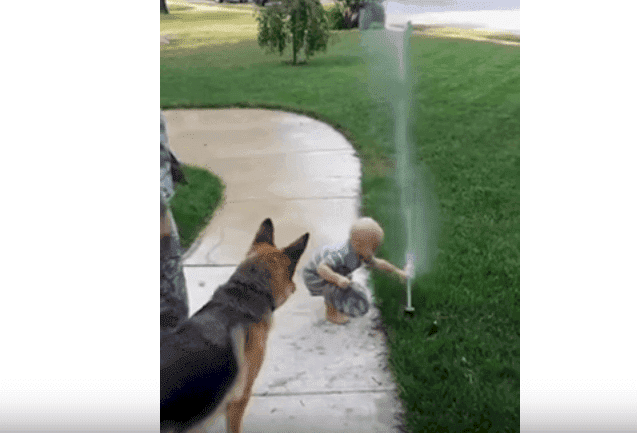 Source: YouTube/ Amanpreet Singh
Follow us on Twitter at
AmoMama USA
for more viral stories and videos.
The baby walked up to the sprinkler and placed its hand in the stream of water, seemingly showing the dog that there was nothing scary about it.
While doing so, the adorable infant let out a few giggles.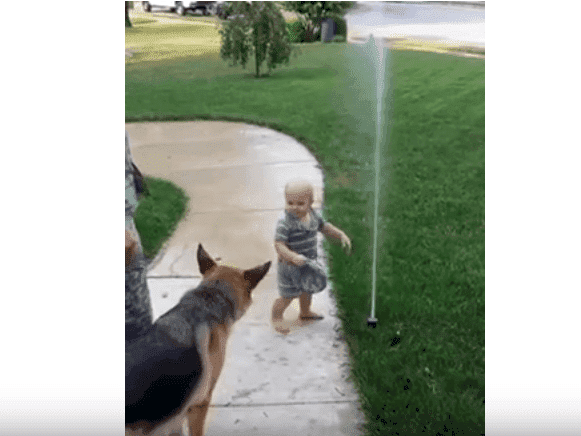 Source: YouTube/ Amanpreet Singh
Soon enough, the dog gave the baby a quick lick before trying out the sprinklers for itself.
It was at that moment when the situation became both hilarious and adorable.
The German shepherd gulped down and took a mouthful of water. He was probably surprised by the pressure brought by the sprinkler, but he clearly wanted more.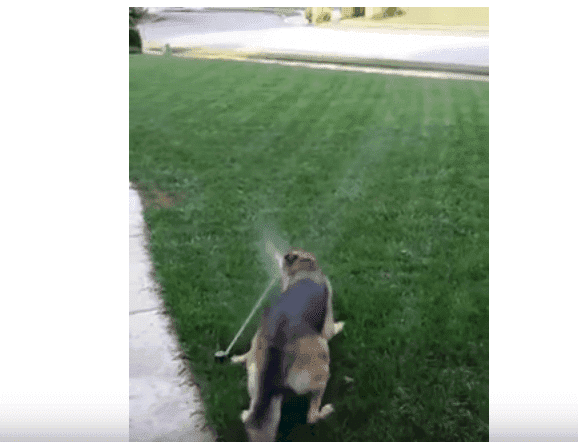 Source: YouTube/ Amanpreet Singh
It was as if he was preparing to attack the contraption by getting fighting through the pressure just to drink the water.
Perhaps the dog thought his actions were helping in protecting the baby and his family.
From time to time, the dog kept running away from the sprinkler to gain his strength.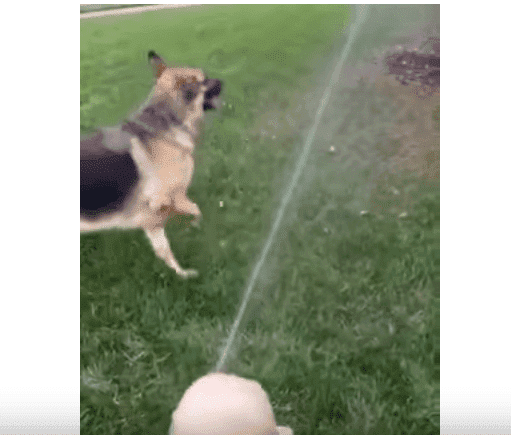 Source: YouTube/ Amanpreet Singh
At one point, he went to the far end of the lawn at the sidewalk just to get a running start and proceeded to "attack" the sprinkler once more.
With all the hilarious actions displayed by the dog, the baby had quite the fun and let out adorable giggles the entire time.
Meanwhile, in another German-shepherd-and-baby tandem, social media users had a lot of laughs as they saw how the baby was entertained by her dog in Oregon.
As the baby enjoyed a day under the sun in her little pool, her German shepherd decided to join in the fun.
With her hose in hand, the baby giggled as the dog attempted to drink the water she was spraying towards the pooch
Please fill in your e-mail so we can share with you our top stories!