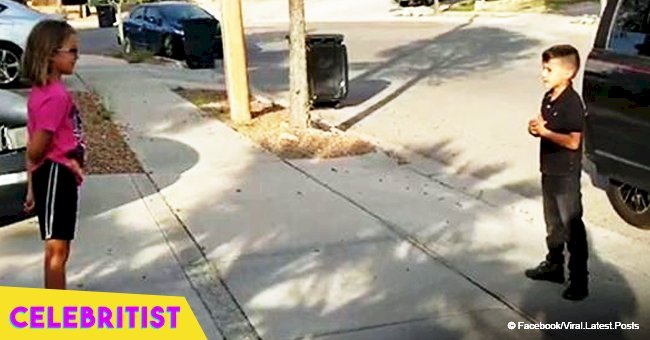 Video of little boy singing to bullied school girl to cheer her up goes viral

The clip of a young boy singing Bruno Mars' hit song "Count on Me" to a fellow student who was a victim of bullying became viral. The girl appreciated the kind act.
In the three-minute footage uploaded to Ruby Jimenez's Facebook page, a young boy from El Paso, Texas was standing by a vehicle wearing a dark ensemble a couple of feet away from his friend who put on black shorts and a pink shirt.
Apparently, the girl had recently moved to a new school and was trying to make some friends, but she was heartbroken after some of the girls were mean to her.
When she came back home, she called the only friend she had made in the school so far – her best friend – and told him about the incident.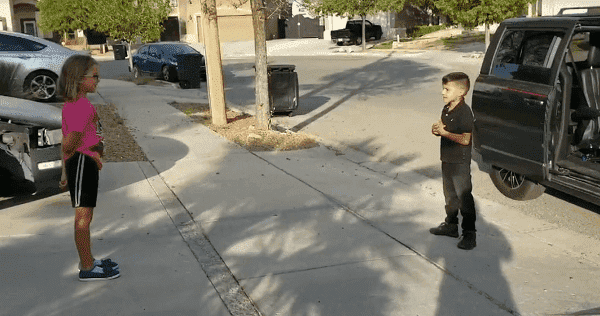 Source: Facebook/Ruby Jimenez
A YOUNG HERO
He immediately knew that he had to do something, so he asked his mother, Ruby, to drive him over his friend house to cheer her up. Once there, he played "Count On Me" on his mother's car stereo and sang along.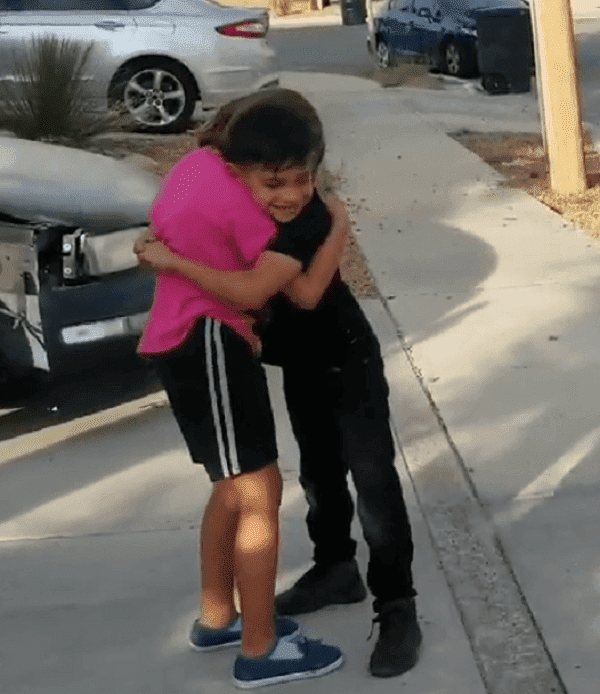 Source: Facebook/Ruby Jimenez
THE SERENADE
It was a serenade that the young boy was doing for his friend in distress. Apart from his intention, the song he chose to sing couldn't have been better as the lyrics represent what true friendship looks.
When the song ended, the boy quickly rushed and hugged the girl, proving that the surprise helped her lift her spirit. The video has more than 100,000 views and has been shared more than 1,300 times.
ANOTHER SINGER BOY
That boy is not the only person who became an Internet sensation as Henry Gallagher was only 12 years old when he wowed the judges of "Britain's Got Talent."
He went to the famous show to sing a song he wrote called "Lightning." Henry revealed that the tune was about a girl at school who didn't notice him.
When the music started, the boy began playing the guitar and singing in a very energetic way. It was just as if he was a professional on stage.
Henry got a well-deserved standing ovation, and he got four yeses from the judges Simon Cowell, Amanda Holden, David Walliams, and Alesha Dixon.
Please fill in your e-mail so we can share with you our top stories!